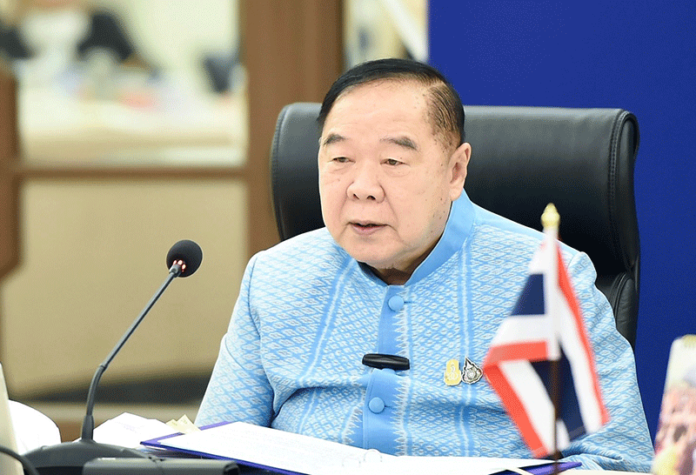 Bangkok, Thailand-
Deputy Prime Minister Prawit Wongsuwon has told Thai football fans that they will be able to enjoy all World Cup games on Thai television as the Thai government will purchase the rights to do so.
The World Cup begins on November 20th, 2022, and will last until December 18th as 32 teams compete for glory.
Thai fans had been nervous previously due to the fact that no broadcasters had yet secured the rights for the games on television, which could have made watching the games more difficult for many viewers.
However, Deputy PM Prawit Wongsuwon, a sports fan himself, reassured Thais today, November 2nd, 2022, when he said that all games will be broadcast on Thai television because the budget of the National Broadcasting and Telecommunications Commission (NBTC) will be used to secure the rights to the World Cup.
This is also welcome news for business owners in the bar and entertainment sector, many of who are hoping the World Cup brings strong business and many fans to their venues. Many in this sector have struggled for over two-and-a-half years with forced business closures and Covid-19 restrictions, limiting or closing their business entirely. Therefore, an event like the World Cup is very welcome.
However, it is still unclear if the legal closing time of 2:00 A.M. in entertainment zones and midnight in other areas may possibly be extended legally, as it was in prior World Cups, to allow alcohol sales and venues to stay open. Recently, there has been hard enforcement across Thailand, especially in tourist areas, over closing times. Proposals of legally extending closing to 4:00 A.M. in tourist areas like Pattaya or Patong continue to be made by the Tourism Authority of Thailand but have not made much traction. Many World Cup games will air well after Midnight, notes TPN.
The final deal to secure the rights to the World Cup, however, has not yet been concluded.