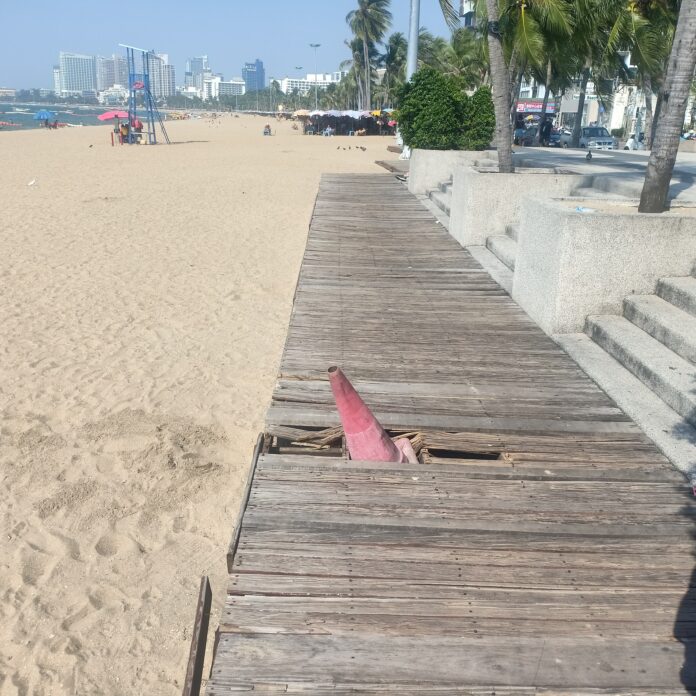 Pattaya, Thailand-
Several concerned citizens have reached out to The Pattaya News recently to highlight the condition of a wooden "boardwalk" area of the beach.
The area in question is directly across from the Mike Shopping Mall on Pattaya Beach.
This particular area, according to local residents, has long had issues despite multiple temporary repairs to attempt to resolve the problems.
This area sees heavy traffic daily and is also a popular spot due to raised steps and a stone platform for tourists, locals, and expats alike to gather and relax throughout the day. However, due to the heavy foot traffic, the condition of the wooden part of the walkway has deteriorated badly and is in need of repairs or replacement. One section of the walkway has broken so badly that someone placed a red road cone in a hole to warn pedestrians, as seen above.
Local residents hope that relevant agencies assist in repairing the area and making it a beautiful attraction for all tourists and locals. They are concerned that in its current condition someone could get hurt.