Jomtien-
The kids playground located across from the Jomtien Night Market has been shut with a large notice from law enforcement in Thai stating that the park is waiting for future repairs.
Regular complaints about the condition of the playground, which has an Angry Birds theme, have come in since during the Covid pandemic shutdowns but the park appears to have been getting worse versus improve, especially the ground condition.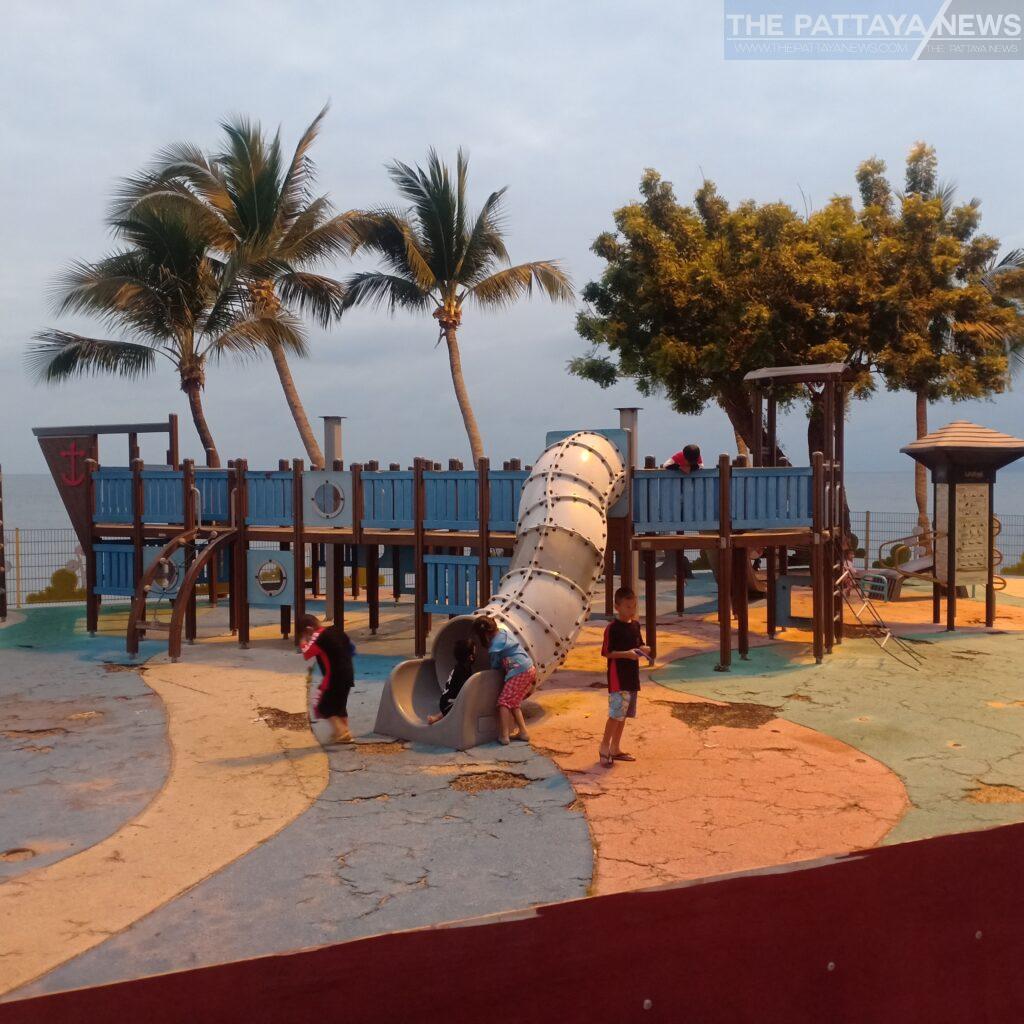 Despite the gate being closed it did not stop some children from climbing the fences to play on the equipment anyways as observed by Pattaya News reporters on the evening of October 16th.
It's unclear when the repairs will take place and how long the park will be officially closed. It's also unclear how much the repairs will cost and who exactly is responsible for the upkeep of the playground.