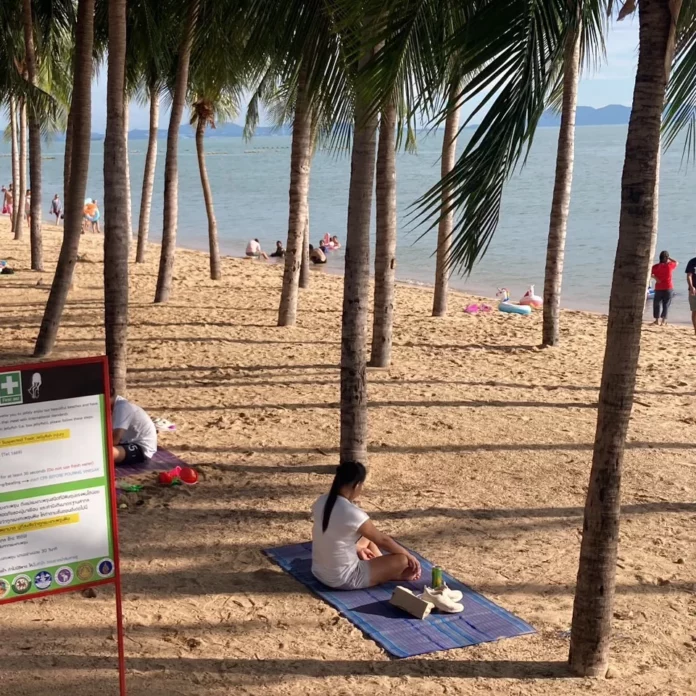 Jomtien Beach-
Despite messages on Thai and Foreign social media recently many folks were caught off guard when they visited Jomtien Beach today, October 12th, to find no sign that umbrellas, beach chairs, or vendors ever existed.
This is part of a test by Pattaya mayor Poramese Ngampichet, who has pledged an environmental friendly day once a month where the beach is completely natural. This has happened regularly on Pattaya Beach and in areas like Hua Hin and Cha Am but not on Jomtien Beach since well before the pandemic.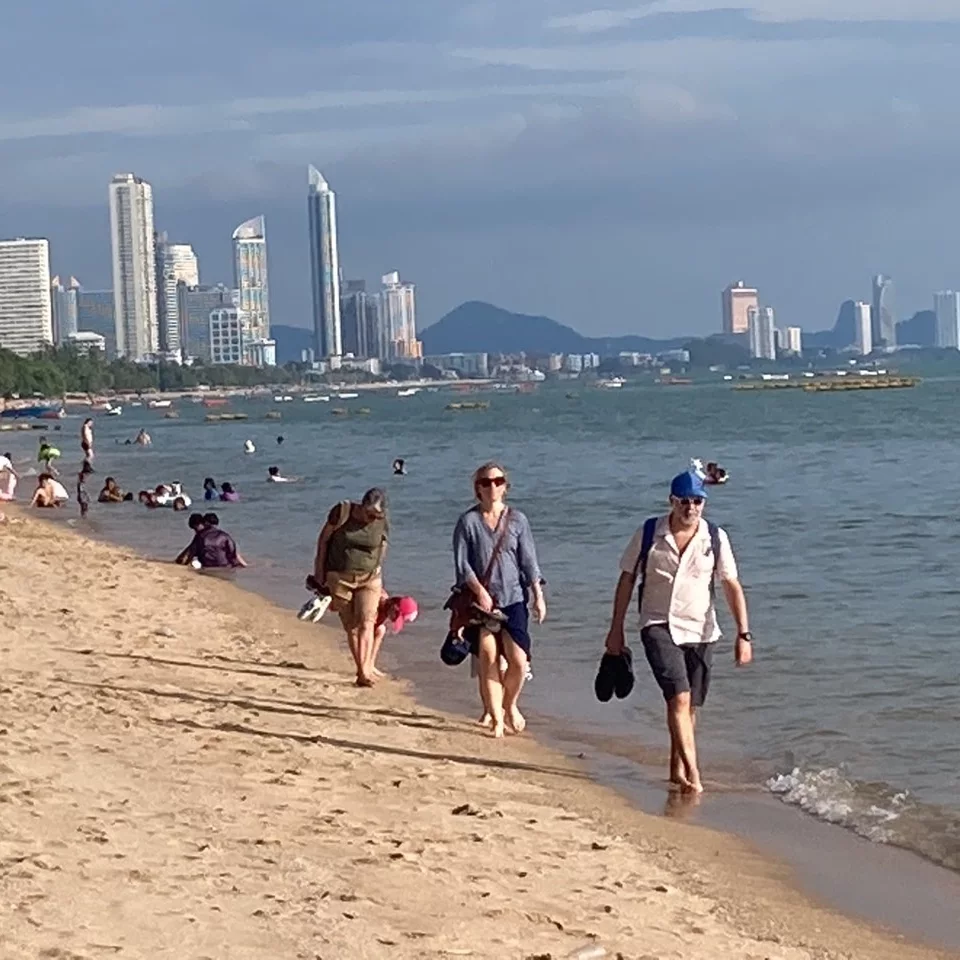 The reaction to the removal was polarizing and mixed, with many Thai readers saying it was wonderful and they supported it. English speaking readers were less positive, with many expressing concern for vendors or pointing out that the average age of beach visitors from foreigners were older who wanted the shade and services from beach vendors and were past the days of sitting on a beach towel in the sun.
For now, however, the natural day will continue says the Pattaya mayor at least once a month with advance notice as to when it will happen. What do you think about it? We will use the results as part of our weekly reader talkback series and compile the comments next week.