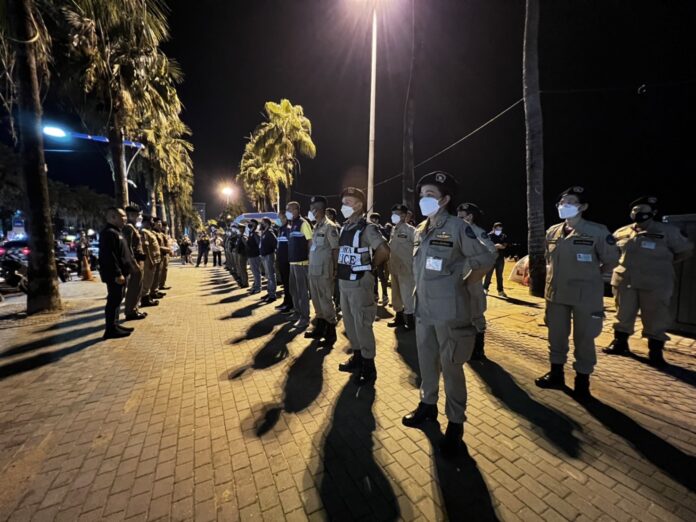 The following is our exclusive weekly feature in which we ask our readers a news topical question and then give you a week to answer it on our various channels, compiling a diverse range of answers and opinions to present to you, our valued readers. Here are the results from our last question…
Last week, we asked you the following:
Reader Talkback Thailand: Is cracking down on beach drinking the best way to stop recent violent altercations on Pattaya Beach?
Some context around this question:
Click on the article below to learn more about this work:
Pattaya Police to intensely patrol Pattaya Beach, crack down on illegal alcohol drinking after recent incidents
Here is what you, our readers, had to say as our editors selected some of the most diverse responses to highlight different points of view. Obviously, we can't post everyone's opinion here so we selected a variety of the most varied opinions. As always, the opinions and statements below are the reader's own and may not reflect those of TPN media. There have been minor edits for spelling and grammar only:
–=–=-=–==-=
James S-No! Give people back their job opportunities as they had before, lower prices, focus on smaller businesses, lift restrictions, especially in the entertainment sector, and make Pattaya attractive to tourists again this way. Then this potential for violence will also disappear. If not there will be "Rio 2.0" in a few years!
-=-=-=-=-=-=-=
David F-No alcohol allowed on the beach Mae Ramphueng Rayong.
-=-=-===-=–=
RK- If drinking on the beach is illegal. When you rent a beach chair you can order a beer. Is that illegal too? Editor: Yes, technically.
-=-=-=-=-=-=-=-
Bob H-WOULDN'T ACT LIKE THIS IN YOUR OWN COUNTRY CUZ THERE WOULD BE ARRESTS AND FINES SO WHY WOULD YOU THINK IT IS OK HERE?
-=-=-=–=–=-=-
Guy S-Check on juveniles on motorbikes at night
-=-=-=-=-=-=-=-
Mario-It can't hurt if done correctly.
-=-=-=-==-=-=-=-
T-This is a damn tourist town, leave the beach drinking alone.
-==-=-=-=-=-
Ali R-Alcohol should be banned city-wide, all bars should be shut down, and the city should focus on quality family tourism.
-=-=-==-=-=–
Mike M-No, won't do a thing.
-=-=-=-=-==-=-
Erik I-By the time this comment is seen in about a week when the media does the results the crackdown will be over. See for yourself.
-=-=-=-=-=-=-=-
That is all for this week. See you again soon.