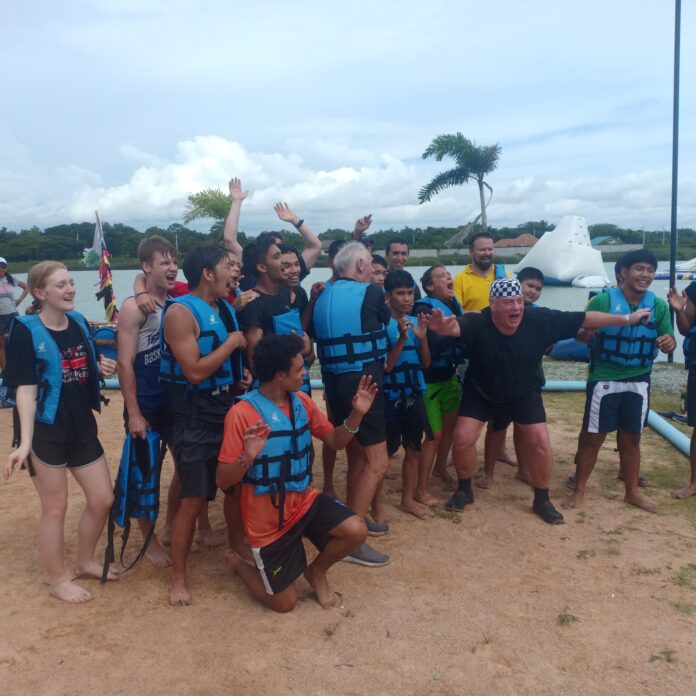 Pattaya-
A recent Oktoberfest event at Sanuk Park in the Pattaya area was a huge success according to organizers who are already thinking about next year.
First, take a look at the video our team shot from the event by clicking here to get an idea of what it was like to be there.
The event was a group effort between various local charities like the Hand to Hand Foundation, Mercy Pattaya, the Tamar Center, and several more.
Of course, without the gracious host Sanuk Park and assistance from local restaurants and vendors such as Cheap Charlie's Restaurant and too many more to list the event could have never been as successful as it was.
With excellent music from local artists like Barry Upton and students playing from local bands the atmosphere was upbeat and fun.
Margaret Grainger with the Hand to Hand Foundation spoke with the Pattaya News as seen in the end of this video and explained that the funds raised from the event were to help those in need and disadvantaged children across the Pattaya area.
According to Margaret, the turnout was more than expected and marked with many happy parents and kids participating in various contests like raft racing, games, and of course regular fun Sanuk Park activities like the popular waterpark.
Margaret added that the team was already considering repeating the event in the future but are also undertaking a bike charity event in the near future and need YOUR help. Click here for more information on how to assist.