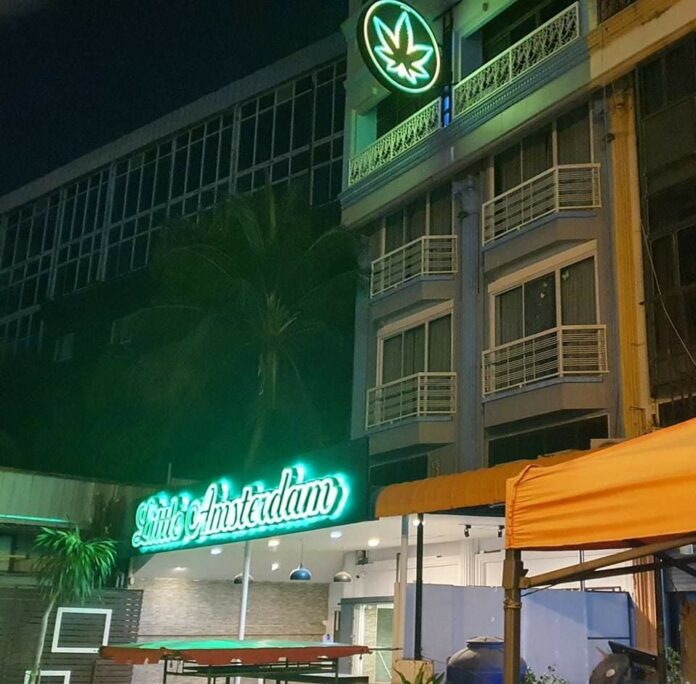 Pattaya, Thailand-
Nestled at a corner on Soi Rungland only a few minutes from Tukcom IT mall and across from CAT Telecom on South Pattaya Road is a brand new venue hoping to bring professionalism and knowledge to the still emerging and new legal cannabis industry in Pattaya.
Little Amsterdam is located in a six story building on Soi Rungland next to a large religious Buddha shrine and has only been open for roughly a week now but co-owner C.B. said to The Pattaya News that business is already booming despite limited advertising and publicity.
C.B describes himself as an experienced American cannabis entrepreneur and along with his partners, who together have had decades of experience in the legal cannabis industry in other countries, hope to bring their expertise and knowledge to the emerging legal scene of medical cannabis in Pattaya and Thailand.
Thailand officially decriminalized cannabis and hemp on June 9th of this year and although final laws are still being hotly debated amongst politicians in Bangkok C.B. is fairly confident that the industry will continue to grow and develop and mature and he hopes Little Amsterdam will be part of that. The industry is currently operating in somewhat of a grey area due to the lack of final laws approved by Parliament.
C.B. however feels that his business will be able to comply with draft laws and regulations and says that a major difference between his venue and others is the length and breadth of the knowledge of the owners and their focus on expertise and professionalism, catering to individual customer's needs.
According to C.B., Little Amsterdam is the largest head shop in Thailand with a variety of accessories and equipment to fit many users needs and desires. All of these are on display in premium glass cases and also have trained, knowledgeable staff to assist and answer questions who speak a variety of languages. C.B. stated that the selection and pricing is highly competitive and stated that many customers have called it the best they have seen in Pattaya and, perhaps, Thailand.
C.B. also told The Pattaya News that as the focus on cannabis in Thailand is on medical usage that Little Amsterdam was fully aboard on this as well, and would discuss with individual customers their unique backgrounds and experience in order to best match them with products that fit their lifestyle. C.B. added that his knowledgeable staff were also trained on how to assist those new to cannabis or unfamiliar with cannabis products and match them with what was best for them while not overwhelming or confusing the customer.
CB concluded his chat with The Pattaya News by also making it clear that Little Amsterdam was purely focused on legal cannabis and providing knowledge and expertise around products and services related to this. C.B. felt that many emerging cannabis businesses were trying to do "everything" and combine the industry with entertainment, nightlife, sports, drinking (there is no alcohol at Little Amsterdam), food, and other amenities. C.B. felt that by focusing purely on his main value proposition of medical cannabis that his team would be able to deliver the best customer experience.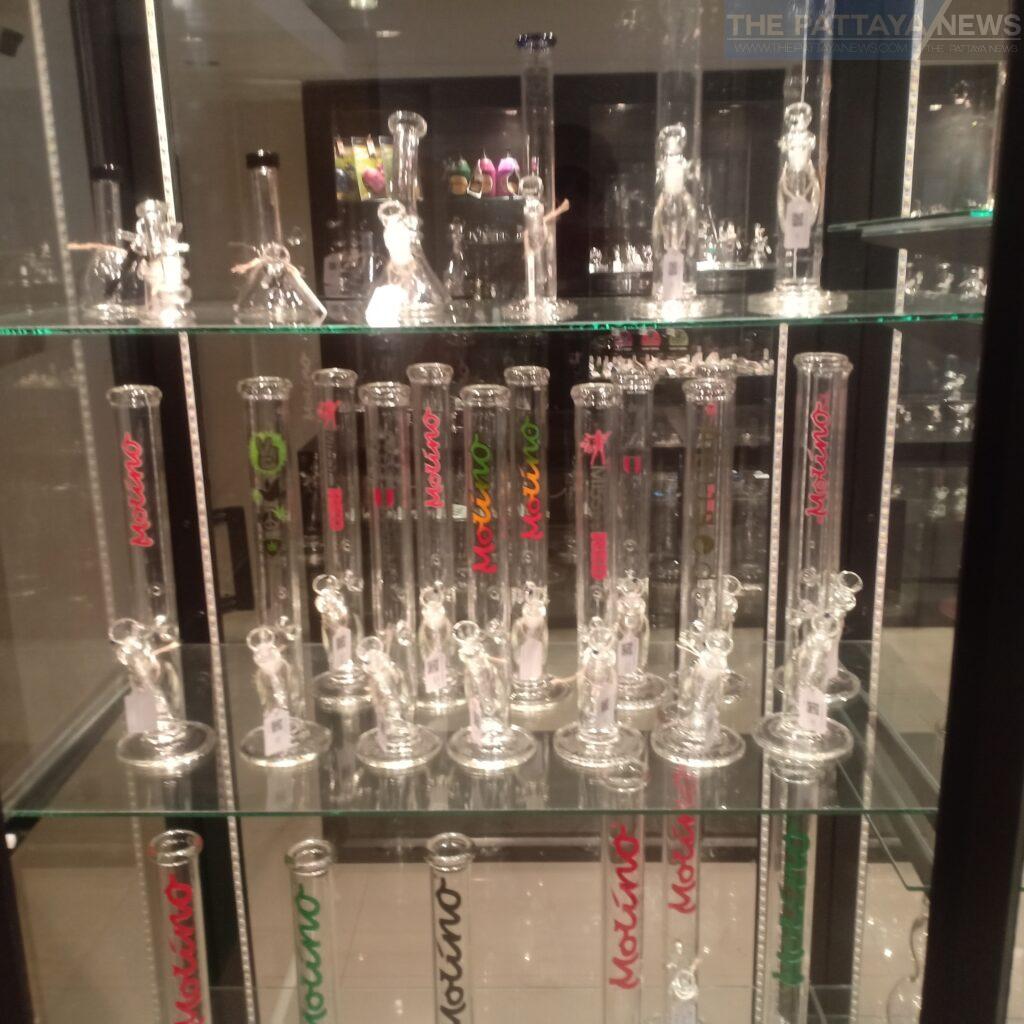 Little Amsterdam is open seven days a week from 10:00 A.M. to 8:00 P.M. Soi Rungland is located just past Pattaya Third Road on South Pattaya Road heading towards Sukhimvit directly across from CAT Telecom. Little Amsterdam can be found nestled in the corner of the curve of Soi Rungland. The shop is also wheelchair accessible and has an elevator to different floors.
For more information or to contact them with questions please click here for their Facebook.