Bangkok –
Democrat Party Leader Jurin Laksanawisit and Pheu Thai Party Sutin Klangsaeng on Friday, September 16th, reiterated the parties' stance of the Cannabis and Hemp Draft Bill and marijuana for medical use, urging the Bhumjaithai Party to consider the bill for long-term implementation.
Jurin responded to the accusation of an internal political conflict among the coalition government following the Cannabis and Hemp Draft Act voting that the voting disapproval was triggered by a concern over the plant misuse among children and youth that could have a long term affect in educational institutions and other aspects.
The party leader stated: "The Democrat Party has always supported the use of marijuana for medical purposes but not free marijuana with recreational purposes. And any parts of the draft that were found to likely support recreational purposes, then we had to act it out for the future of the country. And I believe that there are many other parties that are concerned about this issue as well."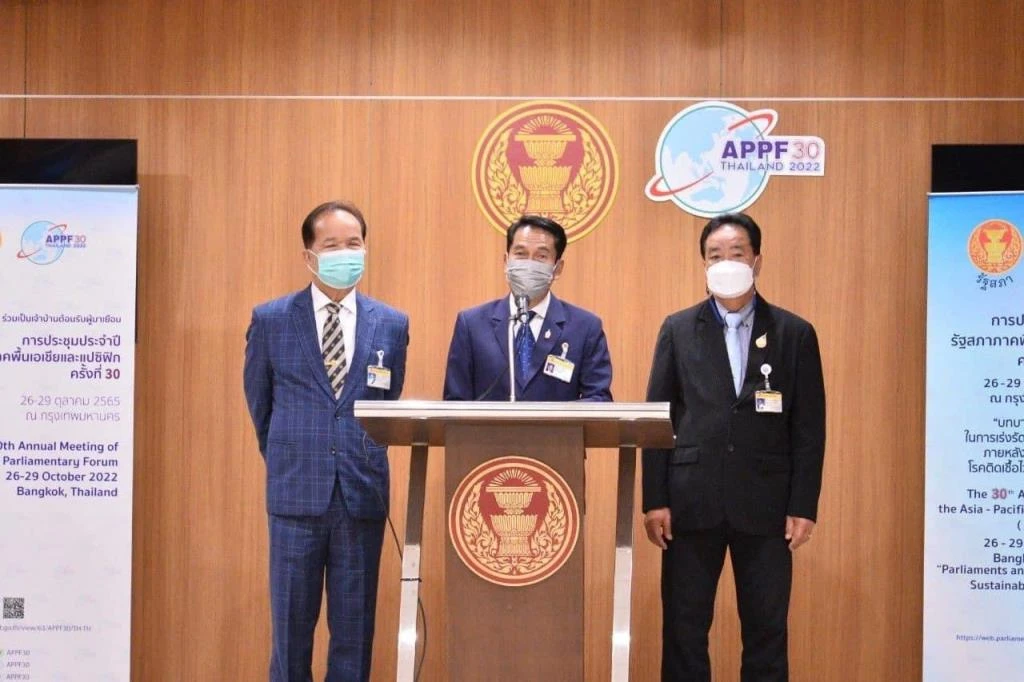 Meanwhile, Sutin Klangsaeng, Deputy Leader of the Pheu Thai Party, stated in a similar statement that the draft bill encouraged use for recreational purposes which Pheu Thai MPs had to turn it down.
The MP said: "From our observation since the drafting process, this bill is disappointing in terms of excessive principles and redundantly adding a large number of sections which encourage recreational use."
"The Bhumjaithai Party must be open-minded and listen to the people, social organizations, councils, and political parties. But they just don't which is worth noting why. And when the draft was withdrawn, it was said that 'drama' was going on, saying that the Pheu Thai Party and Democrat Party intentionally voted no to delay the bill implementation. And if there is a problem, the opposed parties were to blame. Talking like this is childlike." Sutin stated.
The Deputy Leader also commented, without giving specific evidence to his claims: "If this law is enacted, prisons will be overwhelmed due to use of marijuana as a gateway drug and more people will use drugs all over the country. Crime will take place and there'll be no room in the prisons."
Photo Courtesy: Manager Online
-=-=-=-=-=-=-=-=-=-=-=-=-=-=–=–=–=–==-
Need Covid-19 insurance for your next trip to Thailand? Click here.
Follow us on Facebook
Join us on LINE for breaking alerts!