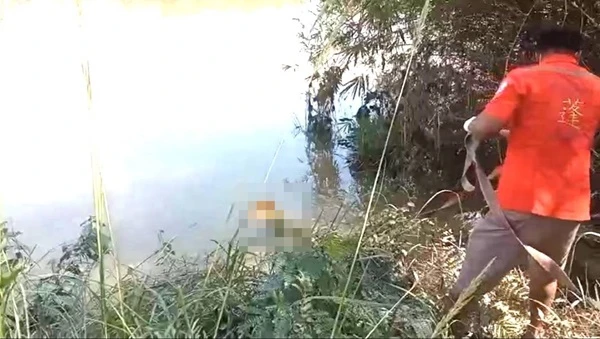 Rayong –
A body of a 19-year-old pregnant woman was found floating in Nong Waen pond of Klaeng District, Rayong, on Tuesday, September 13th.
Officials from the Klaeng Police Station and rescue volunteers arrived at the scene after a local resident reportedly discovered an unidentified human body floating in the pond.
The body was found lying face down, wearing a short-sleeved t-shirt and black pants, and was brought up before being taken for examination. The initial examination revealed wounds on her lips and neck as well as traces of seemingly being strangled.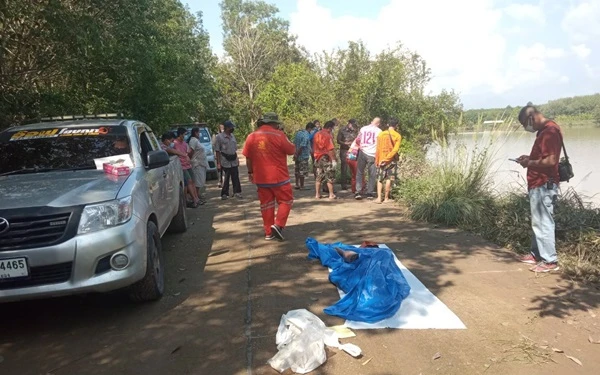 As of Tuesday afternoon, Lieutenant Colonel Pratipat Phumilee, Superintendent of Klaeng Police Station, revealed the investigation result that the deceased was Kritsana, whose last name was withheld per our editorial policy. She was 19 years old and currently living in a rented house in the Thang Kwian sub-district, located about 3 kilometers from the scene, with her 22-year-old husband Peerapong.
The husband told the officials during the questioning that he previously traveled to work in Nakhon Si Thammarat and came back to Rayong at about 5:00 AM. His wife was in her 5th month of pregnancy and was expected to leave the house to meet someone around 8:00 PM.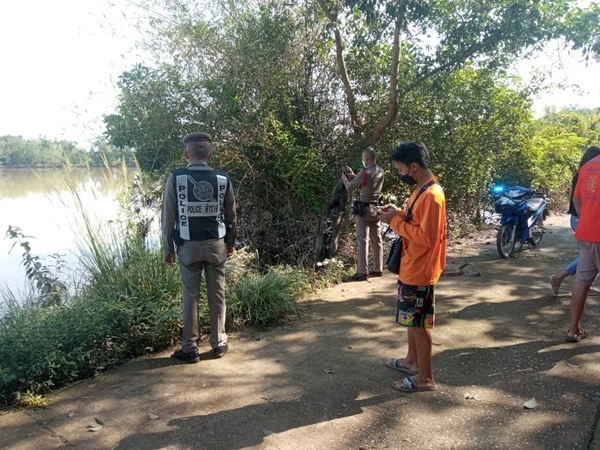 He also stated that he and his girlfriend rarely stayed together because of work. But Kritsana was a pliable person and often deceived by others. The last time he contacted her was via a video call on the night before the incident.
The police are currently undergoing an investigation, including checking CCTV footage and questioning witnesses. They are coordinating with the provincial forensic team to investigate the scene of the incident. Police appeared to verify that Peerapong was not in Rayong at the time of the incident.
Photo Courtesy: Manager Online
-=-=-=-=-=-=-=-=-=-=-=-=-=-=–=–=–=–==-
Need Covid-19 insurance for your next trip to Thailand? Click here.
Follow us on Facebook
Join us on LINE for breaking alerts!