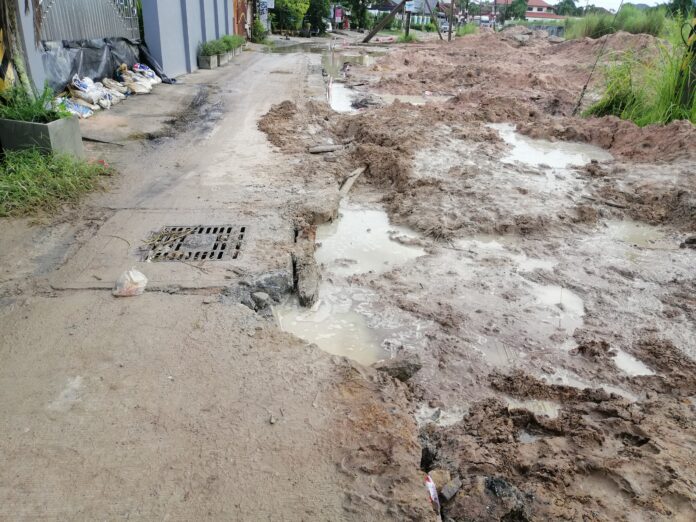 Nongprue-
Several residents of a Eastern Pattaya community have sent concerns to The Pattaya News over the last few days along with photos, stating that a combination of heavy rains, construction, and years of prior road issues have come together to make their local road nearly impassable.
According to Mr. R.M., whose full name was withheld at his request and describes himself as a resident of the community, the recent situation has taken a turn for the worse. The pictures in this article were provided courtesy of him.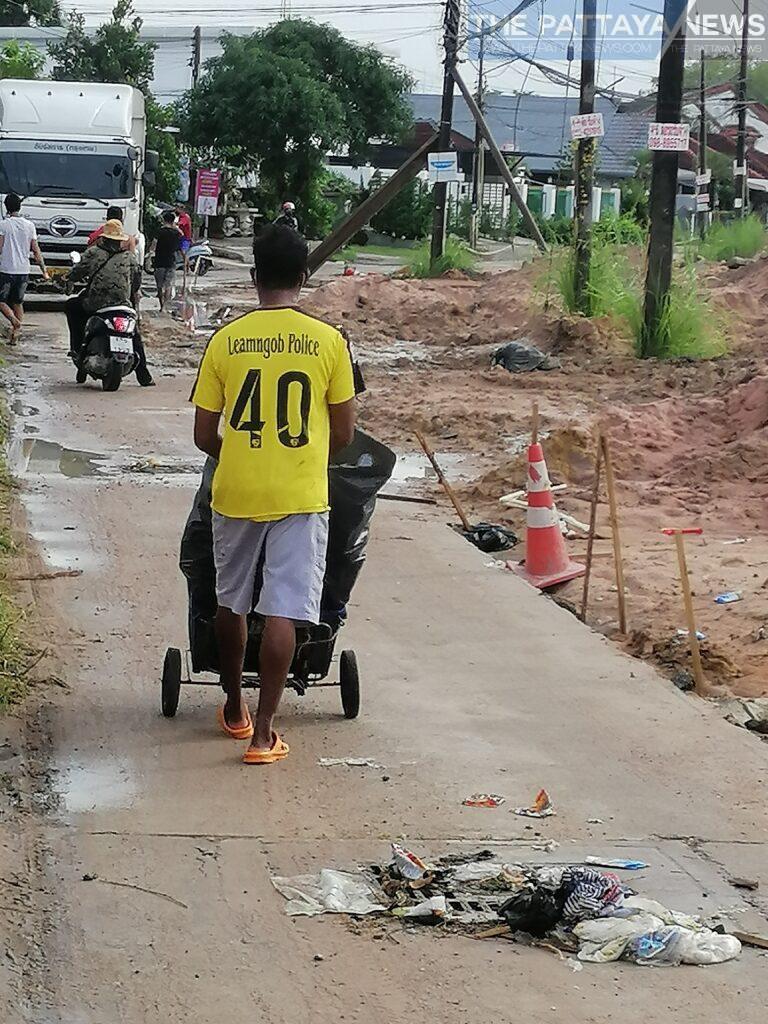 Recent heavy rains throughout Pattaya that we have covered extensively here at the news have flooded new construction work on the road and made the area nearly impassable, according to RM.
The street has an extensive prior history of complaints to the local municipality including grass roots campaigns from local residents gathering petitions to ask for a resolution to what they call years of neglect.
Recent construction began about two weeks prior according to RM who said it has made a bad situation worse. Residents have reached out to the municipality for assistance but also reached out to local media to highlight the issue and bring some attention to an area they say doesn't get the focus it deserves like Central Pattaya as it is not a tourist area.
More rain is in the forecast in the near future, notes TPN.