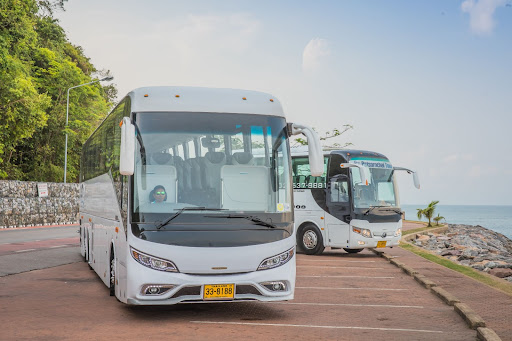 Thailand –
Disclaimer: The following is an advertorial for Patsornchai Tour – a Bus Rental Service and a Charter Bus Service in Thailand that provides bus services from Bangkok to Pattaya.
Growth in Bus Rentals Thailand has never experienced
The novel coronavirus has made global travel virtually ground to a halt. Latterly travel restrictions have been gradually lifted, but this has had very detrimental effects to the Thai economy, and in light of this the government has initiated schemes to help boost local tourism nationwide like provincial hotel subsidies, and more coach rentals Bangkok bound. Personally I think more people could benefit from local travel, and I think the people at Patsornchai Tour would agree. Beyond the famous, heavily marketed tourist attractions, there are plenty of hidden gems that are rarely talked about, but with just as much to see and do as the more popular destinations. These places might be harder to reach, but a bus rental Bangkok Price offers should do the trick. For now, let's see where Patsornchai Tour, a pioneer in coach rentals Thailand has rarely seen before, most often delivers their clients, as they have also always advocated for more local travel.
Though international travel is starting to find its feet again, many locals have still decided to travel locally for the time being, whether it be to take advantage of the governments' stimulative policies, or lingering fears about contracting Covid abroad. This has had the unexpected effect of seeing friends and families travel together more often, as local travel is much easier to organize, more affordable, and more convenient. Most bus rentals Thailand offer, however, lack the perfect sweet-spot of 20- or 30- seat coaches that best accommodates these kinds of trips. Patsornchai Tour, however, have long been advocates of local travel, and thus have been well-prepared to meet this uptick of new demand: their 20- and 31- seat buses are the perfect means of escape from the hustle and bustle of the city.
Let's have a look at these 2 models in a bit more detail, and where exactly are they usually headed anyway?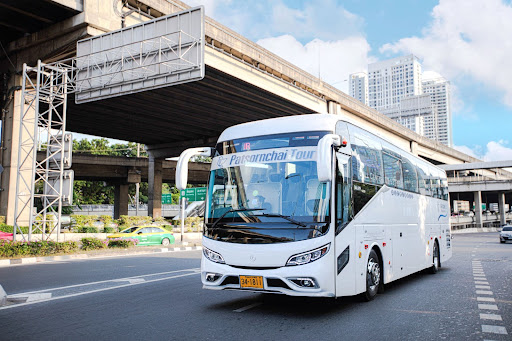 Is Smaller the Way Forward?
The 20-seat and 31-seat coaches for rent are actually 2 of the smallest buses you will find anywhere, Patsornchai Tour included. The lessened capacity means it is more suitable for friends or large, extended families for weekend getaways or even quick day trips.
While they lack the capacity of their much larger counterparts, they lack none of the amenities, and are generally considered safer due to the stability of being lower to the ground, which has the added bonus of being capable of traversing rougher terrain, and steeper inclines. They also have the added benefit of being quicker and easier to disinfect after journeys.
Whereas in the past it might not have been worth renting a 40-seat coach to go on a trip with friends, these newest additions are more fuel-efficient, have ample amounts of storage, and most importantly the smaller size is a perfect fit for the class reunion, big family kind of trips that are now increasingly popular due to international travel not being an option. Traveling together also saves the fatigue from driving by yourself, and everybody shares the cost of fuel, making this an environmentally better alternative as well.
The onboard entertainment is also top class: Android interface, premium sound systems, free Wi-Fi onboard, and fast charging ports at every seat means even the long journeys feel like a short trip. This combination of safety and fun has made the 20- and 31-seat models darlings of weekend seaside getaway aficionados.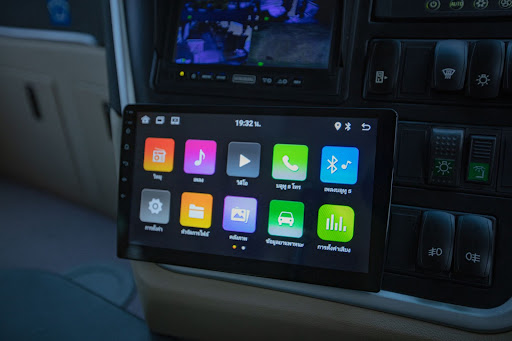 Speaking of the Sea
Some of the most popular destinations that are often requested of are Pattaya and Phuket, and for good reasons.
Pattaya is actually just a short 100km from downtown Bangkok, Pattaya is often mistaken for a province, but is actually a city in Chonburi. The short distance from the city makes Pattaya a very popular weekend destination for both locals and foreigners alike. Pattaya Beach and Jomtien Beach are undoubtedly the most famous beaches in the area, with a plethora of seaside restaurants and 24-hour bars to choose from. What really sets Pattaya apart from other seaside destinations however, is the world-famous bustling nightlife: the walking street is undoubtedly one of the major attractions that bring tourists flocking to the beachside city. With the sand and sun taking up your day, and the walking street and nightlife to keep you busy after sundown, in many ways Pattaya is a city that really never sleeps. If the seaside isn't your destination of choice however, Pattaya is also home to some of the best golf courses you can find in Thailand. The gentle sea breeze and rolling hills are just some of the reasons the Old Course at the Siam Country Club hosts the Honda LPGA Classic. Patsornchai Tour is very familiar with all these highlights, as big fans of Pattaya themselves, so you can be sure to look to them for any tips and recommendations as well.
Phuket however, is much, much further down South: it is actually a good 850 kilometers from Bangkok, and is therefore better suited to a few days' holiday. Whereas in Pattaya the beaches face the Gulf of Thailand, Phuket's pristine white-sand beaches actually face the emerald waters of the Andaman Sea, widely accepted to be much more beautiful. Fresh seafood, snorkeling, and island hopping are absolute musts when visiting this island paradise. It is also highly recommended you stay in a seaside resort to experience the pinnacle of Thai hospitality, and of course have an authentic Thai massage. You will very quickly understand why our service is renowned the world over, but there are plenty of cheaper options available as well that will make you feel just as welcome. A much lesser-known but in our opinion just as exciting activity you can do in Phuket is to see elephants. Why not spend a day away from the glistening shores and relax with these beautiful creatures? Home to 3 elephant sanctuaries, Phuket can be said to serve as conservation and educational efforts for us to better understand these majestic animals. This is decidedly not the first thing that comes to mind when people talk about Phuket island, but we think it is an activity that shouldn't be missed. The island is in fact Thailand's largest, and some of these highlights are not the most easily accessible, so why not leave the traveling to Patsornchai Tour, and have all of the fun worry-free?
Any bus rental from Bangkok will pick you up and get you there, but the good people at Patsornchai Tour go a step further. They have transportation hubs right in these 2 provinces should an extremely unlikely emergency arise, and their drivers also get to sleep in actual beds, so they are refreshed and can perform at their best during shifts, whereas most rental companies are content with letting their drivers sleep in the bus. Worker welfare is taken very seriously at Patsornchai Tour, and by choosing them you are setting a precedent for others to follow in the future. In fact, those are not the only hubs they have throughout Thailand, so no matter where you decide to go, you can be confident their drivers are always in the best possible condition to deliver you the kind of service you have come to expect from Patsornchai Tour.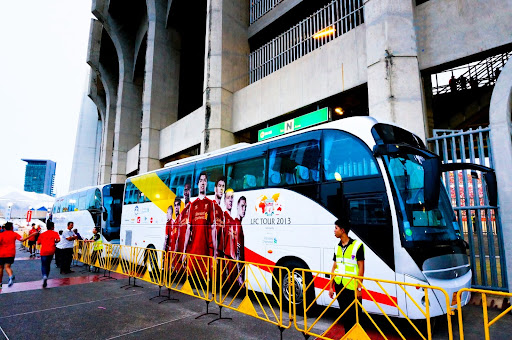 Travel with Patsornchai Tour
Affordable, friendly, reliable. These are some of the most commonly used words you will hear about Patsornchai Tour. My friends and I have never been disappointed in their service, and they genuinely care if you have a good time. Their drivers look content and enthusiastic to help, and the coaches are always in impeccable condition.
Bus Rental Service Bangkok, Charter Bus Service in Thailand, at Patsornchai Tour
https://www.PatsornchaiTour.com/en
WhatsApp Business at +6681-493-5599