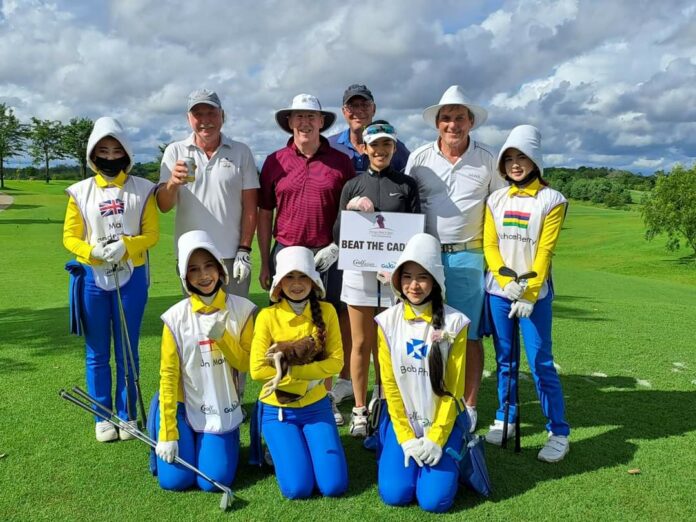 Thanks to the generosity of our golfers here for this week's Pattaya Men's Open and their beat the caddie competition, tour operator Golfasian is pleased to present a donation to the Pattaya Orphanage for 18,200 baht. 
It is not only good for the children but also great news for the region as this large group of overseas golfers have returned and have played at three local courses Siam Country Club Plantation and Old Course plus Laem Chabang.
The whole group stays at the Mercure Hotel which has been remarkably busy too.
Mark Seigel the CEO at Golfasian said, "The last couple of years have been tough, however, there is definitely a resurgence of returning clients and hopefully Pattaya can soon get back to pre-covid times again when it used to welcome over 70,000 golf vacationers a year".
Golfasian (https://www.golfasian.com/events/) already has strong bookings for their popular Pullman Pattaya Invitational Series 2022 in December and plan to organize several other events across Thailand next year.