Bangkok –
The Cabinet Committee on Tuesday, September 6th, approved the establishment of the 'Traffic Law Enforcement Department' under the Traffic Case Draft Act to monitor and prosecute those who offended the traffic laws.
Government deputy spokeswoman Ratchada Thanadirek said that the department was founded to solve problems of drivers' lack of traffic law acknowledgment and obedience which affected the safety of drivers, passengers, and the general public.
According to the draft Traffic Case Act, The Traffic Law Enforcement Department would be operated separately from general criminal cases. The investigating officers would be authorized to issue an appointment letter for traffic offenders to present themselves at the court and notify the court to impose punitive measures against the offenders.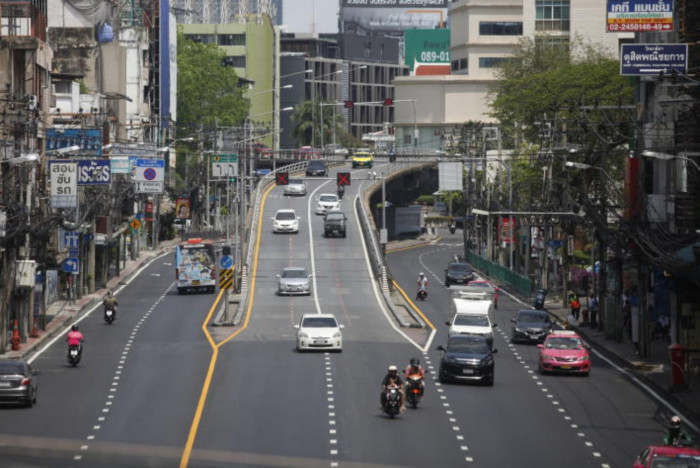 The types of traffic cases and the procedure for conducting traffic cases are divided into 3 groups as follows:
Group 1: Violators categorized in specific traffic offenses, such as driving without a driver's license; driving while their driver's license is suspended, revoked, or expired; failing to obey traffic lights; driving at an exceeding speed limit, etc.
Instead of receiving a ticket, offenders categorized in the group would be summoned to the investigating officer before officers would issue the court's appointment letter to present themselves at the court.
Group 2: Violators who were categorized in other offenses that can be fined according to the Vehicle Act, Land Transport Act, Highway Act, and the regulations of the Expressway Authority of Thailand.
If the offender refuses to charge or pay the fine, the officers shall proceed with issuing a summon letter to the court.
Group 3: Violators who were excluded in Group 1 and Group 2 and catagorized as serious offenses, such as drunk driving.
Offenders would be investigated and proceed with legal procedures under the Criminal Procedure Code or the District Court, depending on the cases. The court may impose additional sections under this Act as appropriate.
TPN Media noted that the Act would have to be revised by the Office of the Council of State and representatives of the relevant agencies, such as the Ministry of Transport, the Ministry of Justice Office, and the Royal Thai Police, before proposing to the parliament in the further step.
-=-=-=-=-=-=-=-=-=-=-=-=-=-=–=–=–=–==-
Need Covid-19 insurance for your next trip to Thailand? Click here.
Follow us on Facebook
Join us on LINE for breaking alerts!