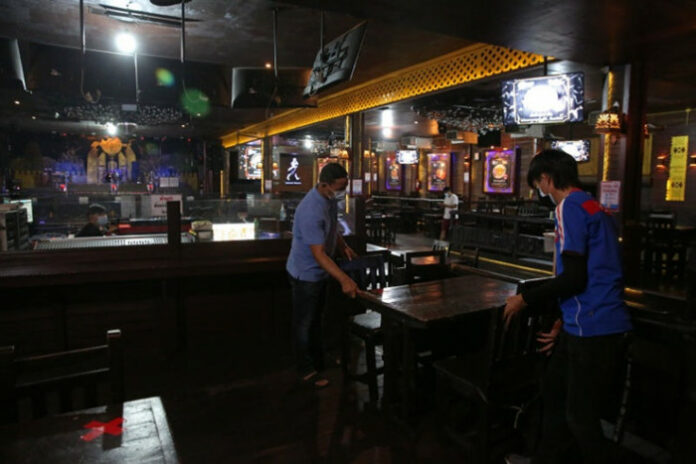 National –
Several entertainment venue associations in Thailand called for the government to extend the opening hours of entertainment venues until 4:00 AM. in order to boost tourism and revive the domestic economy.
Weerawit Kreuasombat, President of the Patong Entertainment Business Association (PEBA), told the Associated Press on Monday, August 29th, that today's problem is that the same regulations are not applicable across the country as they are not always consistent with the social context and behavior of some particular cities.
The president stated: "Personally, I think that the same regulations cannot be applied across the country. There should categorized zoning. For entertainment venues, some areas can close at 11:00 PM., some areas can close at 1:00 or 2:00 AM., and some areas can be extended up to 4:00 AM. to meet the needs of tourists. At the same time, there can be proper management and order for each zoning area."
"Many people may not be able to imagine what's the benefit of opening an entertainment venue for an additional 2-3 hours. Supposing that the business of entertainment venues can generate average spending of 2,000-3,000 baht/person/day. If the opening hours were extended, the spending could also double up to 4,000-5,000 baht/person/day. During the time of economic stimulation, this can boost the economy fast and efficiently. Moreover, it is also a form of a circular economy as the increase of individual spending also results in the increase of employment, businesses, as well as local transportation services."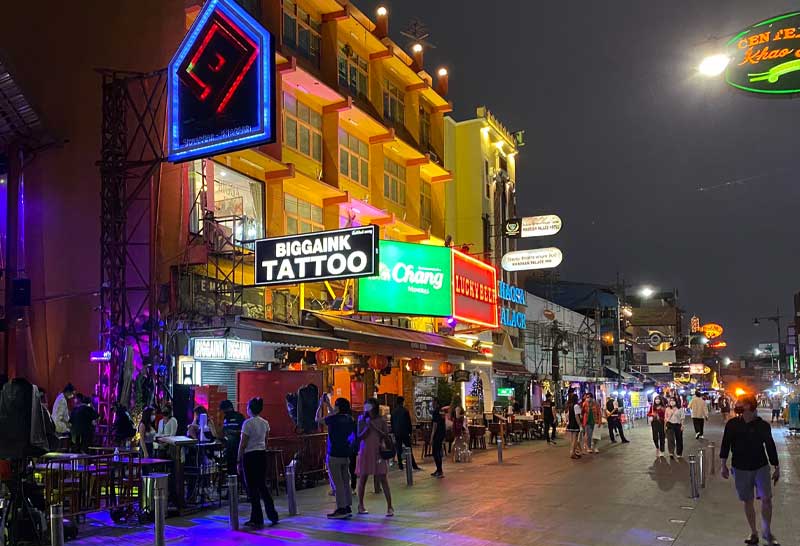 Sa-nga Ruangwatthanakul, President of the Khaosan Road Business Operators Association, said that as the entrepreneurs had always followed the government guidelines and two plus years of Covid restrictions, the government should compensate them for wasting time, losing income, and increasing debt burden by extending hours of nightlife entertainment venues.
"Today, we focus on attracting foreign tourists to travel to the country in order to generate income for the country. But tourists have different preferences, so we should adapt to meet the needs of the tourists depending on each area in order to generate as much income as possible," he continued.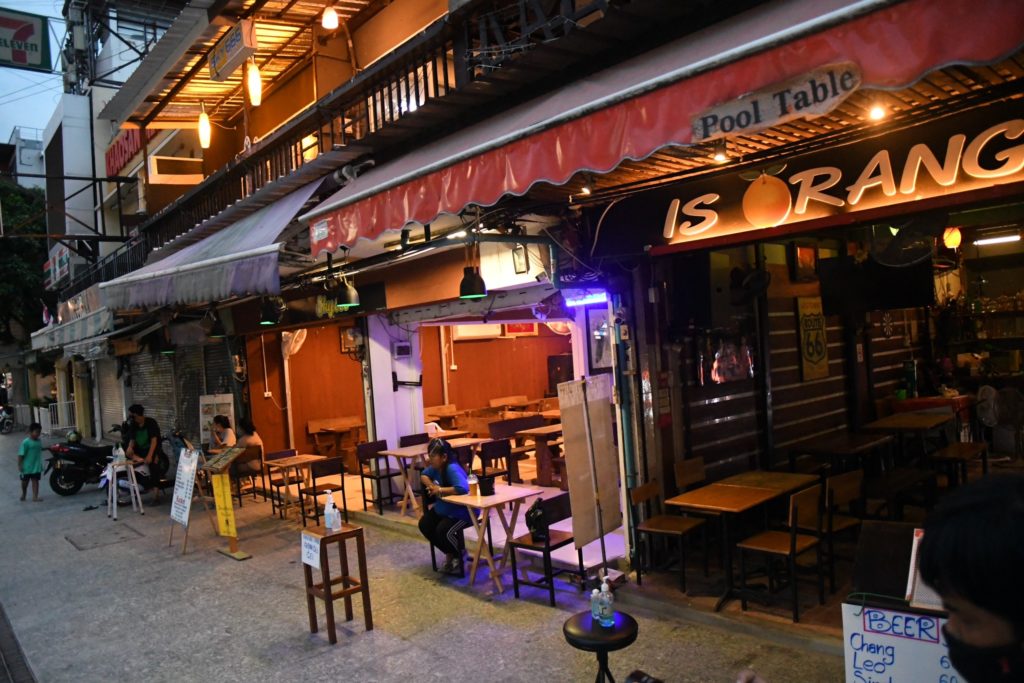 Thanakorn Kuptajit, Advisor to the Thai Alcohol Beverage Business Association (TABBA), revealed his reasons in support of the hour extension that it is a part of enhancing the atmosphere of night tourism and it can be piloted in popular tourist areas, such as Khao San Road, Pattaya, Krabi, Phang Nga, Chiang Mai, Phuket, Hua Hin, and Samui, so that the economy can gradually revive.
Additionally, Sadis Chaithieng, President of the Thai Public Taxi Association, added that the extending hours of entertainment venues will also benefit taxis, motorcycles taxis, tricycles, and other similar transportation services as they could provide more service and earn more money from the tourists.
-=-=-=-=-=-=-=-=-=-=-=-=-=-=–=–=–=–==-
Need Covid-19 insurance for your next trip to Thailand? Click here.
Follow us on Facebook
Join us on LINE for breaking alerts!