Pattaya —
A massive explosion obliterated several Thai restaurants and a building in the center of Pattaya and seriously injured one Laotian worker. The cause of the explosion is still under investigation.
The explosion shook parts of Pattaya at 5.50 a.m. early this morning, August 30th. The explosion was believed to take place inside a BBQ pork and chicken with rice restaurant called "Jae Jar" located in Banglamung's Nongprue subdistrict, according to police reports.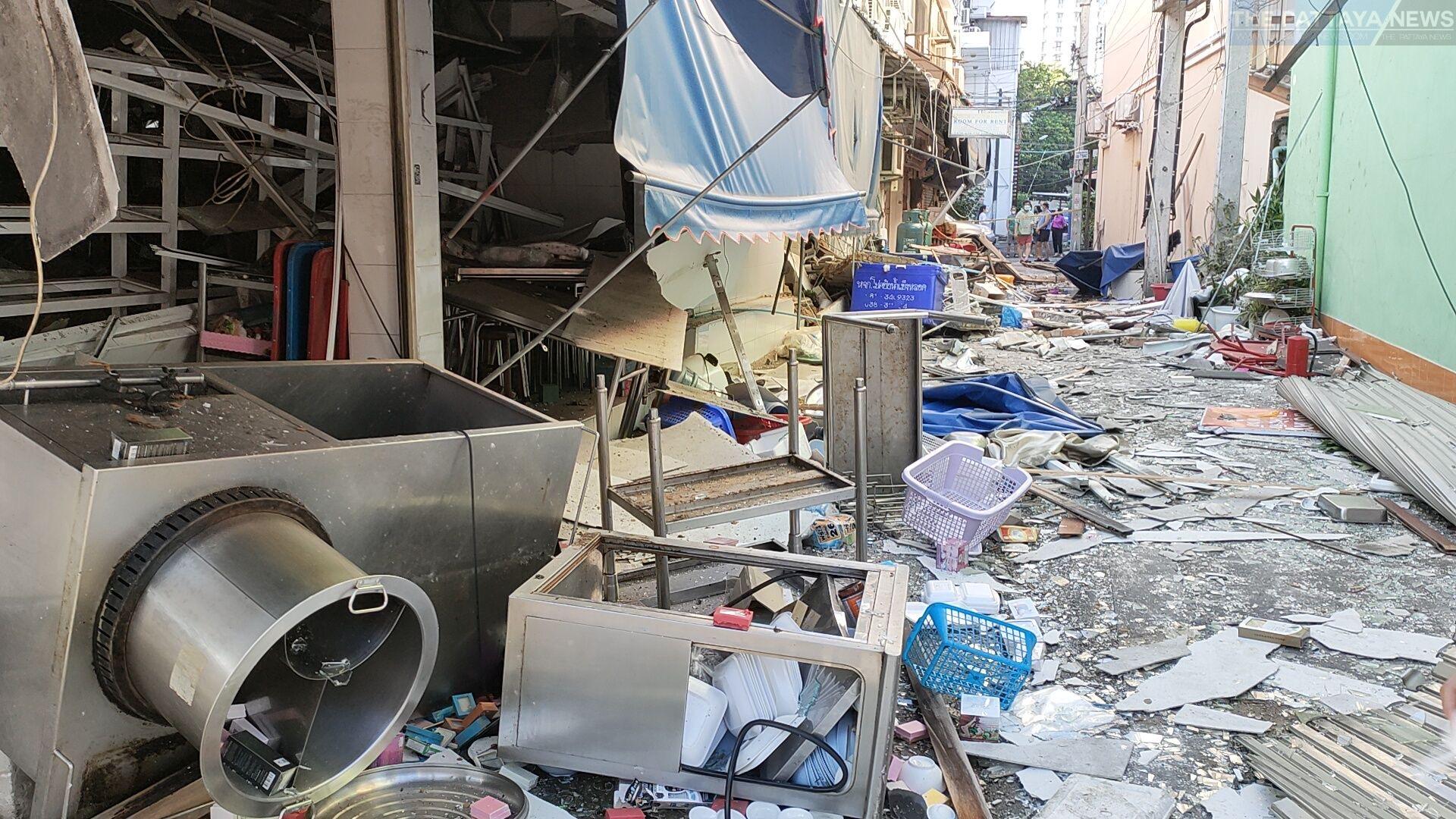 The restaurant was at the side of a two-storey commercial building and was adjacent to a noodle restaurant and a shrimp paste fried rice restaurant. All three were totally demolished in the explosion, said Kunlachart Kunlachai, police chief of the Pattaya Police Station who went to inspect the incident scene.
Additionally, the explosion caused minor damage to places in nearby buildings, including an Indian restaurant called "Govindam," Wichian Color Lab, and a barbershop. One unfortunate Laotian worker, Mr. Khith Lovanxay, 29, was discovered beneath the rubble of the first building with burn wounds and was rushed to a hospital.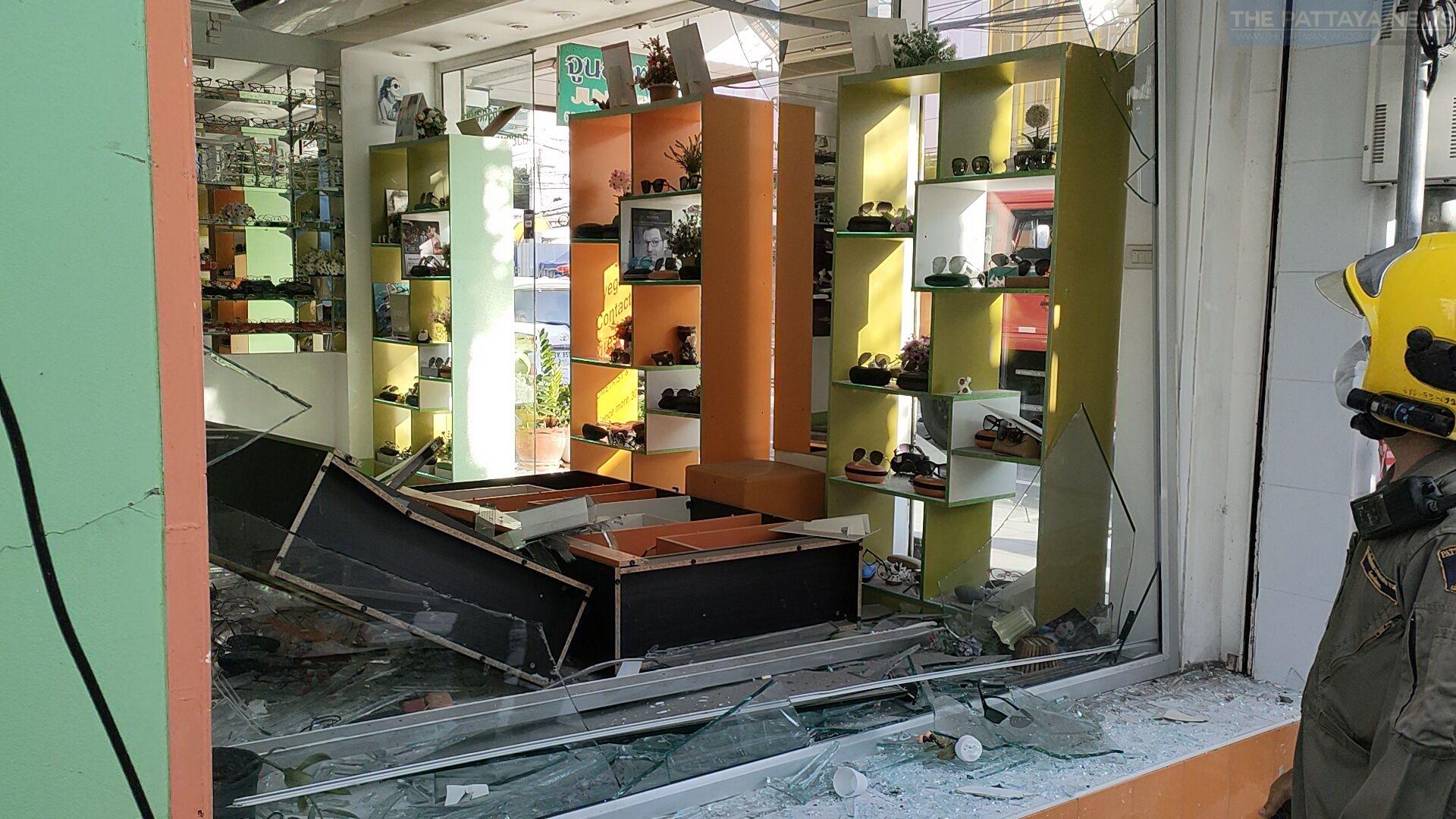 Even so, firefighters said there was no fire, and the two gas tanks found at the restaurant were intact. As of now, the restaurant's interior was inaccessible because the entire building was on the verge of collapsing, according to the firefighters.
Police chief Kunlachart questioned Mr. Paisan Pongthavornpinyo, the 56-year-old owner of the building, who claimed that he lived nearby and ran to his building as soon as he heard the explosion. Paisan said that he checked the gas tanks at his restaurant and found that they were all intact.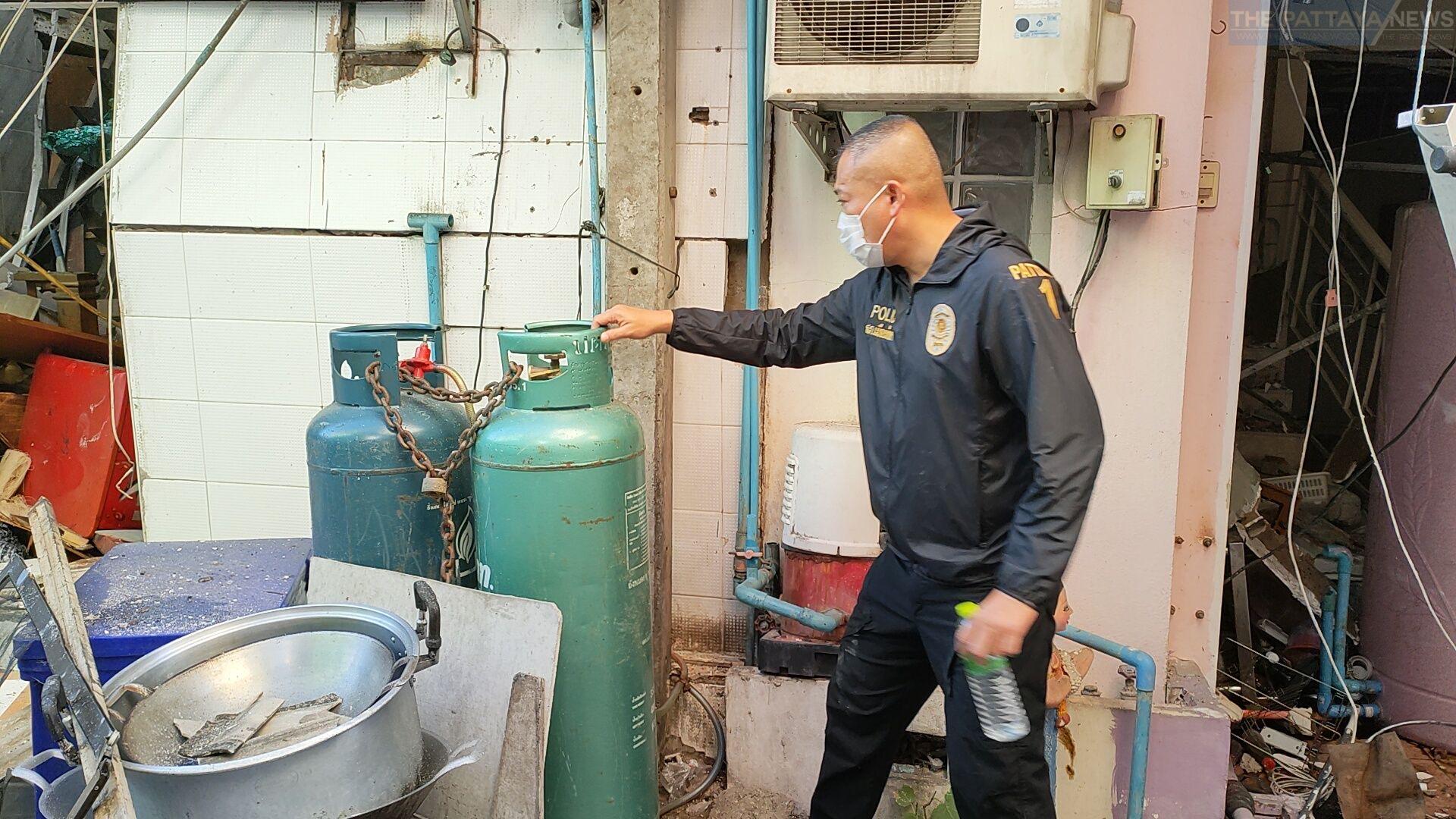 Initially, Police chief Kunlachart suspected that the explosion may have occurred inside the kitchen of the BBQ pork and chicken with rice restaurant and possibly compression related, happening shortly after the injured Laos man opened the shutter to begin opening the restaurant. The cost of the damages was estimated at several million baht.
As of press time the Pattaya mayor Poramese Ngampiches had also visited the scene and promised a full investigation and assistance as needed from the city.
-=-=-=-=-=-=-=-=-===-=-=-=–=–=–=–==-
Join the discussion in our Facebook group https://www.facebook.com/groups/438849630140035/or in the comments below.