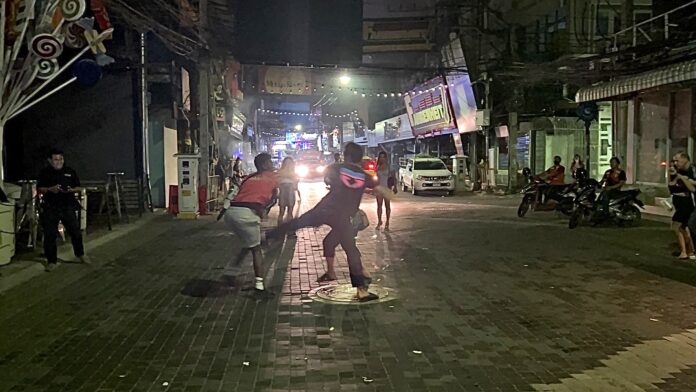 Pattaya —
A foreigner of unidentified nationality fought with a Thai female and several Thai men on Walking Street allegedly after refusing to pay for his food.
The video of the conflict was shared by several bystanders and went viral on social media this morning. The video can be seen by clicking here although we warn that sensitive viewers may get offended and should take caution before viewing.
Pattaya Walking Street fell into shambles at 4.30 a.m. today, August 29th, as several Thai men appeared to be throwing punches at a foreign man in the middle of the street while one Thai woman kept yelling that the foreign man did not pay her for the food he ate, possibly som tam according to her yelling. The foreigner was at one point knocked to the pavement during the extended altercation.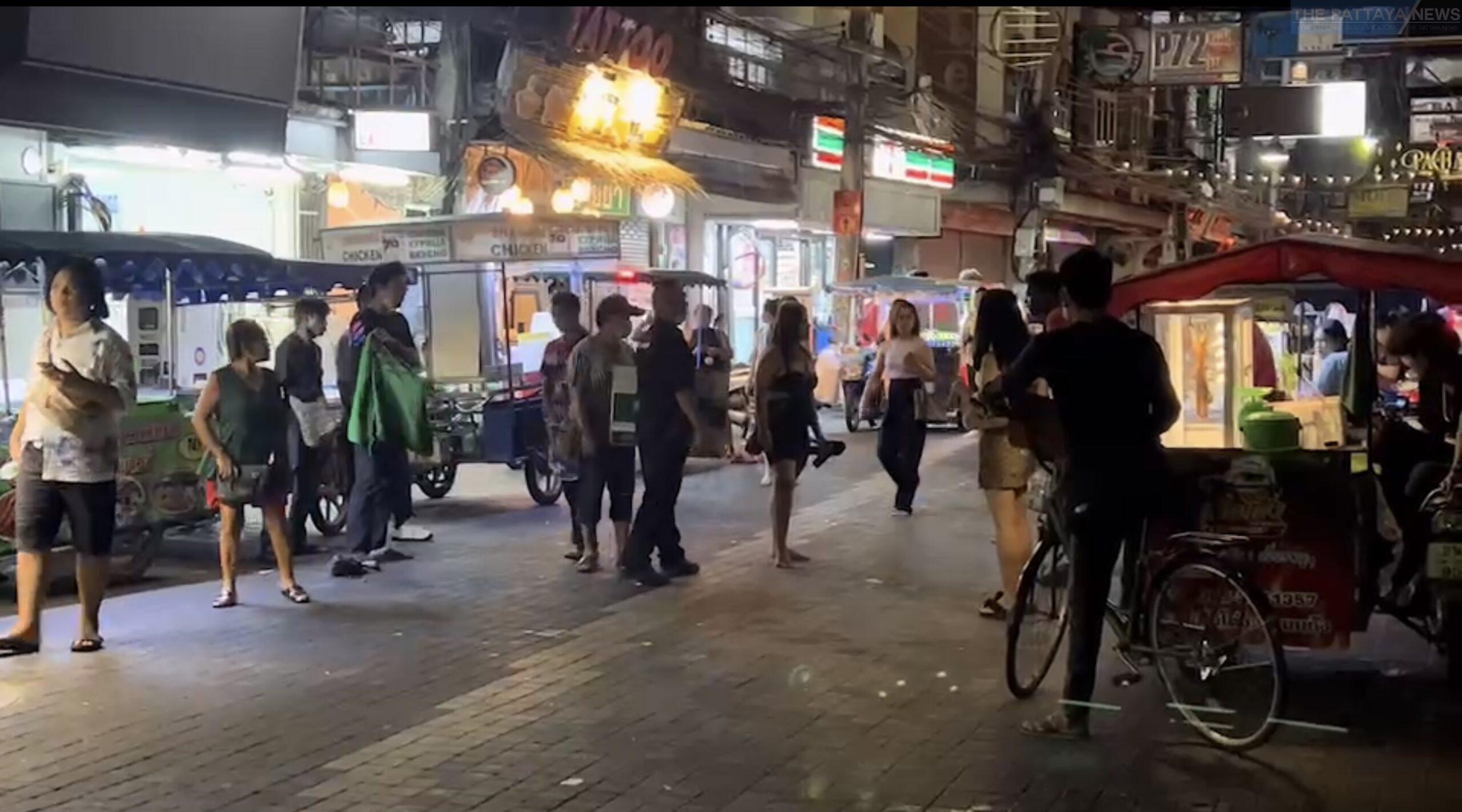 The incident was recorded by a passer-by, showing a foreigner of unknown nationality and identification who stood over 180 cm tall arguing with a Thai woman. "You eat my food. It is not for free," the woman shouted at the man but the man only said "No, you don't understand", tried to calm her down briefly, and then tried to walk away before also getting angry and raising his voice.
The unidentified woman then challenged the man to a fight and kept berating him until one Thai man wearing a black shirt intervened and reportedly kicked the foreigner. The fight was abruptly halted by a good Samaritan, but the woman and Thai man followed the foreigner to start a fight again, according to reports, with another Thai man also appearing to join the fight, although it was unclear why.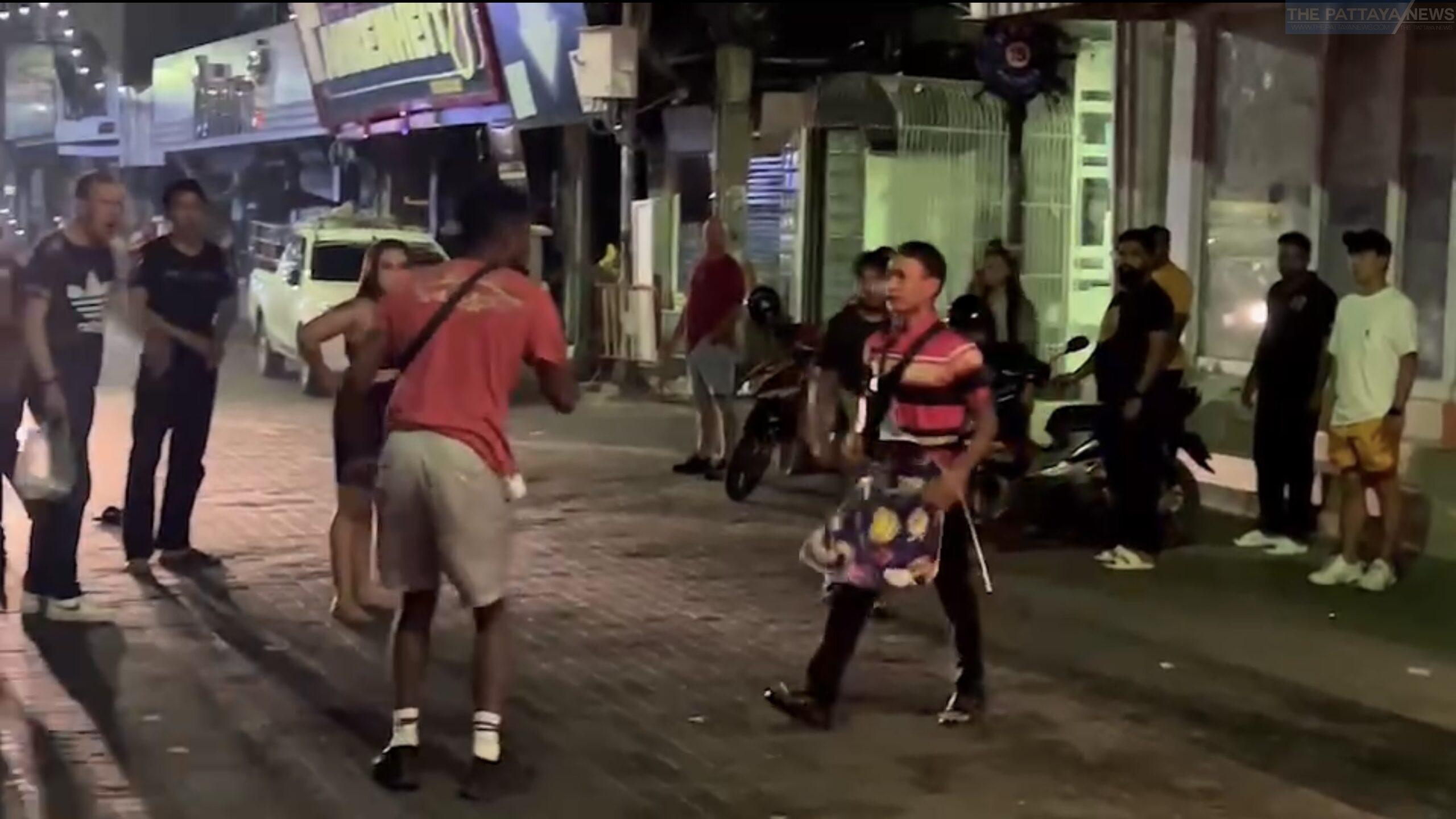 Two Thai men and the foreigner started punching and kicking one another again on Walking Street amid several onlookers. Then another Thai man who appeared to be a street vendor got involved and hurled a red, steel chair at the foreigner, eliciting cries of fright from the nearby pedestrians.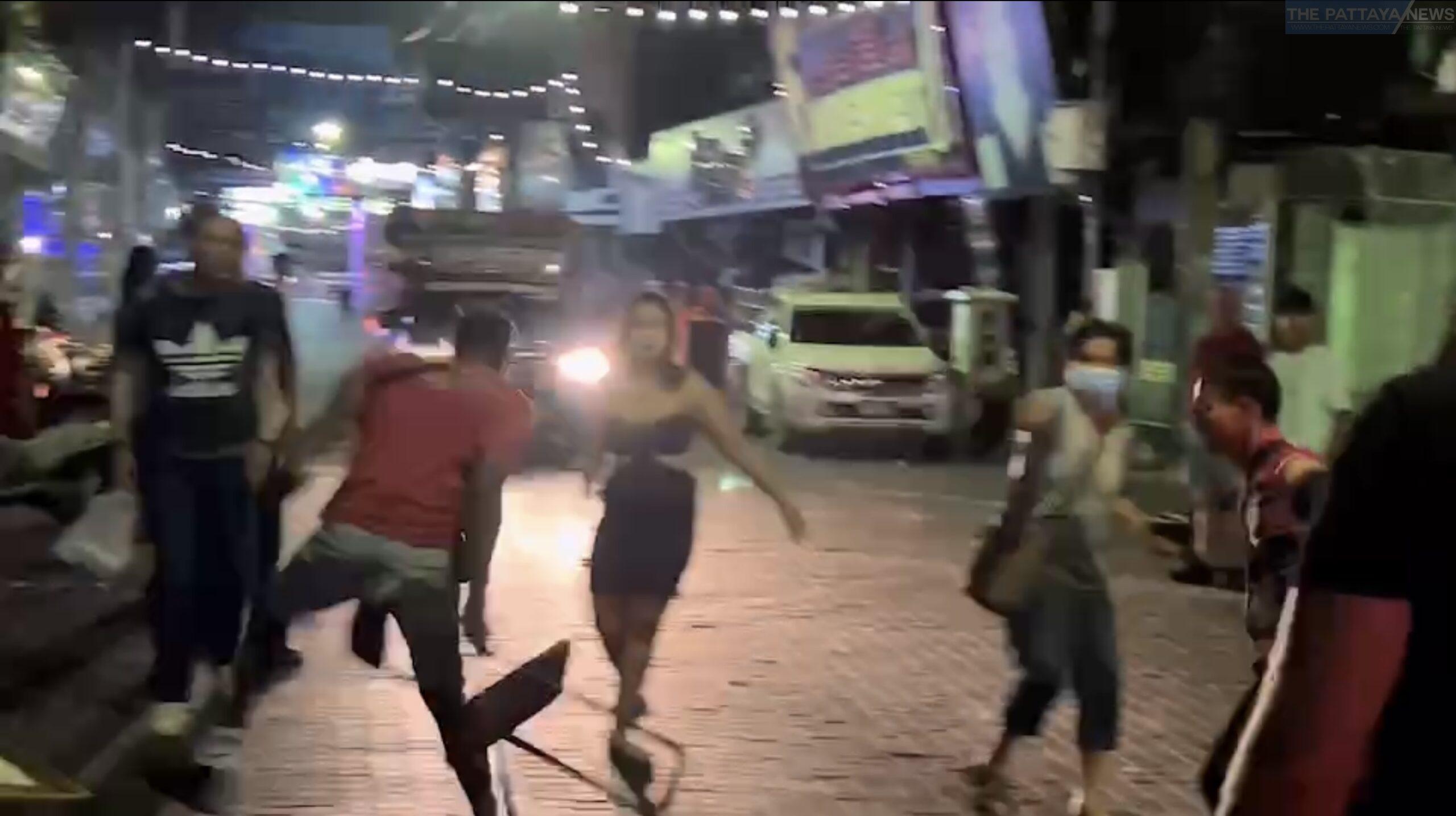 The brawl was stopped by many good Samaritans, and all parties decided to leave the scene. It was unclear whether the woman's claim was true or not, but many tourists both foreign and Thai were surely appalled at the incident, TPN noted.
The foreign man's nationality and name were not clear, although the upset Thai woman shouted at him curses and claimed he was Indian in the video.
After the video had gone viral on social media Pattaya police were apparently aware of the altercation but it was unknown if they were planning to summon the parties involved. Incidents like this that go viral on social media typically cause a police response, notes TPN media, as they involve harming a positive tourism image.
-=-=-=-=-=-=-=-=-===-=-=-=–=–=–=–==-
Join the discussion in our Facebook group https://www.facebook.com/groups/438849630140035/or in the comments below.