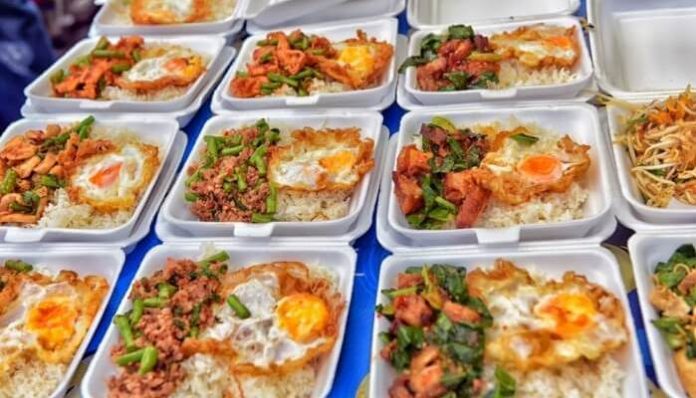 The following is our exclusive weekly feature in which we ask our readers a news topical question and then give you a week to answer it on our various channels, compiling a diverse range of answers and opinions to present to you, our valued readers. Here are the results from our last question…
Last week, we asked you the following:
What is your favorite Thai restaurant in Pattaya?
Some context around this question:
This week we will have non-breaking news and non-controversial question for our readers. Quite simply, what is your favorite Thai restaurant in Pattaya? We aren't saying the BEST, as that is highly subjective, but your favorite and why? Where are they located? What dishes do you enjoy there?
Here is what you, our readers, had to say as our editors selected some of the most diverse responses to highlight different points of view. Obviously, we can't post everyone's opinion here so we selected a variety of the most varied opinions. As always, the opinions and statements below are the reader's own and may not reflect those of TPN media. There have been minor edits for spelling and grammar only:
-=-=-=-=-=-==-=
Doug C-Mickie's on the Darkside
-=-=-=-=-=-
Asb-Beer Garden near Walking Street
-=-=-=-=-=-=
Carlos C-
My favorite, the one I and my lady love is "Beefeater Steak House and Pub."
Located on Soi Dana, "Beefeater" is for us the most enjoyable steak house in this fun city, serving fantastic mouth-watering imported steaks, as well as international and Thai dishes from committed British and Thai chefs.
The owner, Swedish manager Hendrick is not a chef himself (that we know), but the gentleman is a brilliant friendly knowledgeable organizer who loves his job, a job he has done for more than 15 years, and it shows.
But not only the food is out of the park, but also its wide selection of fine wines, drinks, and cocktails that do not need to envy anything from any other establishment anywhere.    Absolutely.
That is why Beefeater is always packed with a satisfied happy clientele that keeps coming back, just like me and my lady.
Because indeed it's not only Beefeater's food, but also the elegant, yet casual and comfortable atmosphere of the place that makes dining there a truly enjoyable experience, and the waiters are friendly and fast, especially Mrs. Wan.
My favorite # 1 dish is Beefeater's Australian Wagyu Rib Eye 300 grams from none other than the world's most respected premium marbled beef producer Rangers Valley with a delicious marbling score of 3+ (we can see the healthy fat in there and I order medium rare), served with a side dish of delicious garlic mushrooms, sautéed spinach which is placed underneath the steak, plus parmesan, truffle beignets, accompanied with gravy made with red wine (and we can ask potatoes, but I always eliminate the potatoes and ask for more garlic mushrooms).
Beefeater's Mexican lunch buffet is also awesome on weekends and as a Latin man I have enjoyed it multiple times, but honestly, I prefer the evenings for the best, most delicious, most satisfying steak in Pattaya.  (my humble opinion)
Gracias!  Have a great day!
-=-=-=-=-=-=-=
Michael R-
If you like fried snapper in garlic, prawn fried rice, tempura prawns,
IMF down Naklua Rd is excellent, great value + long necks are reasonably priced
great Thai food
-=-=-=-=-=-=
Thomas J-Moom Talay and Leng Kee
-=-=-=-=-=
Arvind S-Mum Aroi, Mays, Lengkee, Preecha
-=-=-=–
Diana N-May's in Jomtien. It's wonderful and a great setting.
-=-=-=-=-
Editor-
The noodle shop next to viper bar near Jomtien Beach.  She is there in the evenings and is just a street vendor but is ALWAYS busy and the noodles are fantastic!
-=-=-=-=-
Dave R-
Not joking, the insect vendor with his cart covered in Carabao art, also plays drums, has loud music, and is very entertaining. He normally is on Jomtien Beach. Not food but the runner-up is the singing orange juice man for entertainment.
-=-=-=-=-=-
Ash I-
Bu Bpen at the end of Na Jomtien Beach. Best seafood in town, ALWAYS busy.
-=-=-=-=
-=-=-=-=-=-=-=-=–
Didn't get a chance to chime in? Tell us on our social media channels, in the comments below, or if you prefer your comment to be private mail us at Pattayanewseditor@gmail.com. Have a safe week and see you soon!