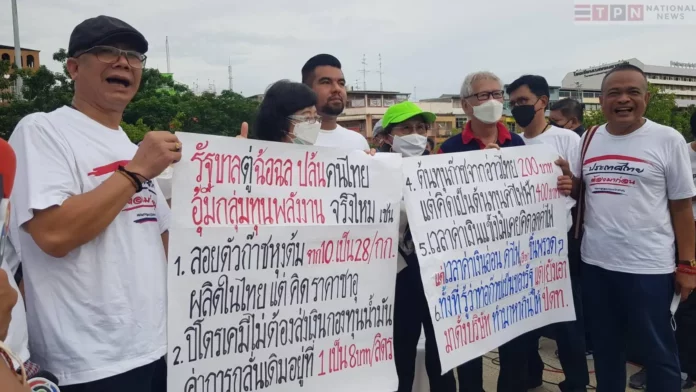 National —
The Thai daily minimum wage is set to raise by 5% on average from October 1st with the highest rate of 354 baht applying in Chonburi, Rayong, and Phuket.
The meeting to consider the wage hike took place at the Labour Ministry yesterday, August 26th, and was attended by the national wage committee consisting of 19 representatives from labor groups, employers, and government officials.
The daily minimum wage in Thailand has not been increased for at least two years since the start of the Covid-19 pandemic, but the living costs such as transportation, gas, electricity, or even instant noodles are rocketing. Therefore, the committee needed to help workers cope with this burden by raising the wage, said Boonchob Suthamanaswong, the permanent secretary for the Ministry of Labour.
Current daily minimum wages depend on each province with the highest rate of 336 baht in Chonburi and Phuket. The new rates, according to Boonchob, will range from 328 to 354 baht with an average of 337 baht or 5.02% based on the principle of fairness for both employers and employees.
The highest rate of 354 baht per day will apply in Chonburi, Rayong, and Phuket while those working in Bangkok, Nonthaburi, Nakhon Pathom, Pathum Thani, Samut Prakan, and Samut Sakhon will get 353 baht per day. The national wage committee voted to pass the raise unanimously, Boonchob stated. The new rate will take effect from October 1st, pending the cabinet's approval next week.