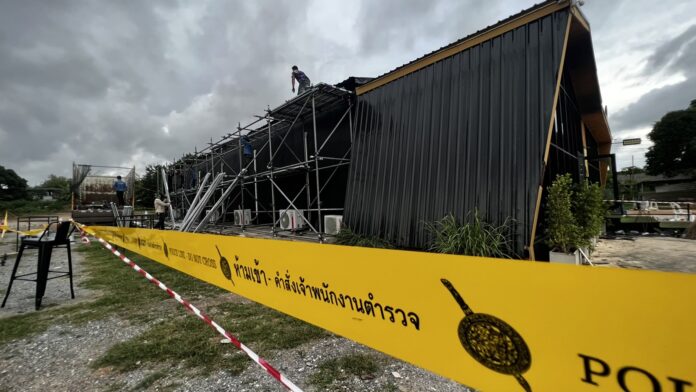 The following is our exclusive weekly feature in which we ask our readers a news topical question and then give you a week to answer it on our various channels, compiling a diverse range of answers and opinions to present to you, our valued readers. Here are the results from our last question…
Last week, we asked you the following:
What needs to be done to properly ensure fire and safety standards at nightlife venues?
Some context around this question:
The biggest story this past week or two has been the horrific fire at the Mountain B nightclub in Sattahip only a short hop from South Pattaya.  As seen in the link, authorities have been busy investigating and holding the owner responsible, as well as checking nightlife venues in nearby Pattaya for safety standards, but is this enough to ensure this doesn't happen again?
Here is what you, our readers, had to say as our editors selected some of the most diverse responses to highlight different points of view. Obviously, we can't post everyone's opinion here so we selected a variety of the most varied opinions. As always, the opinions and statements below are the reader's own and may not reflect those of TPN media. There have been minor edits for spelling and grammar only:
-=-=-=-=-=–
Robert G-Every fire station should also have inspectors whose sole responsibility is to be conducting inspections. Every year a business gets an inspection and business owners must have an electrical certificate in order to be able to get a business license!
-=-=-=-=-=-=-
Martin T-Import some health & safety experts because there are none in Thailand, but that's gonna cost money, so it will never happen
—=-=-=-=-=-
David F-Removing the electrical and building standards enforcement from the police?
-=–=-=-=-=
Nik H-Since the fire, they said they are going to check 500 venues. This implies that they have not checked them before. Every venue should have fire systems, fire exits ( unlocked ) fire extinguishers, etc, etc and this all needs checking by some sort of authority, at least once a year. Any failures of systems result in closures until fixed. ( Although they may do already, brown envelopes may be changing hands if not complying !! )
-=-=-=-=-=-=–=-
Terry T-An impossible task unless there is a complete restructuring of the construction industry to ensure that only recognized and approved tradesmen carry out the work. This country is full of "cowboy builders" who know a little bit about each of the building trades but not enough to carry out the work safely or professionally. Finished construction should then be inspected by a qualified clerk of works to ensure building and fire safety standards have been met. And that is only a starting point.
-=-=-=-=-=–=-
Geradus-check building permits before building ensuring safe materials are used, electricity is done by skilled workers, and building inspectors check the building before issuing a license to operate. Enforce operators to abide by the law in line with the limits as mentioned in the operating license. Moreover, forbid policemen and other officials to accept tea monies for closing their eyes and looking the other way when things are wrong.
-=-=-=-=-=-=-=-
Jonathan H-Stop padlocking the fire exits duuuhhh
-=-=-=-=-=-==-=-
Glenn F-It is Thailand. It cannot be done. Greed and corruption always win.
-=-=-=-=-=-=
Jonas-Stop corruption?
-=-=-=-=-=-=-
C-I honestly would have thought that the answer is plainly obvious, but there again, the plainly obvious, and what does happen, are two completely different solutions here
-=-=-=-=-=-=-=-
Fred-Too many things that have to be done, Too many to mention. Start with regular safety inspections done by specialists, people who know and make that a law. And foremost not taking bribe money for passing the safety rules and laws illegally. That would be a good start …
-=-=-==-==-=-=
DavidD-Knowledgeable instead of Corrupt Officials would be a good start….but that will never happen!
-==-=-=-=-=-=-
-=-=-=-=-=-=-=–=
Didn't get a chance to chime in? Tell us on our social media channels, in the comments below, or if you prefer your comment to be private mail us at Pattayanewseditor@gmail.com. Have a safe week and see you soon!