Pattaya —
Several surviving victims of the Mountain B club fire said that the sound-absorbing foam panels in the ceiling caught fire, melted, and fell on the pubgoers below, killing 14 people who could not escape through a sole exit at the front of the pub.
A female surviving victim of the Mountain B fire that as of now killed 14 people, including 13 inside the pub and 1 at a hospital, has come out to voice her gruesome experience while hanging out inside the pub before all hell broke loose.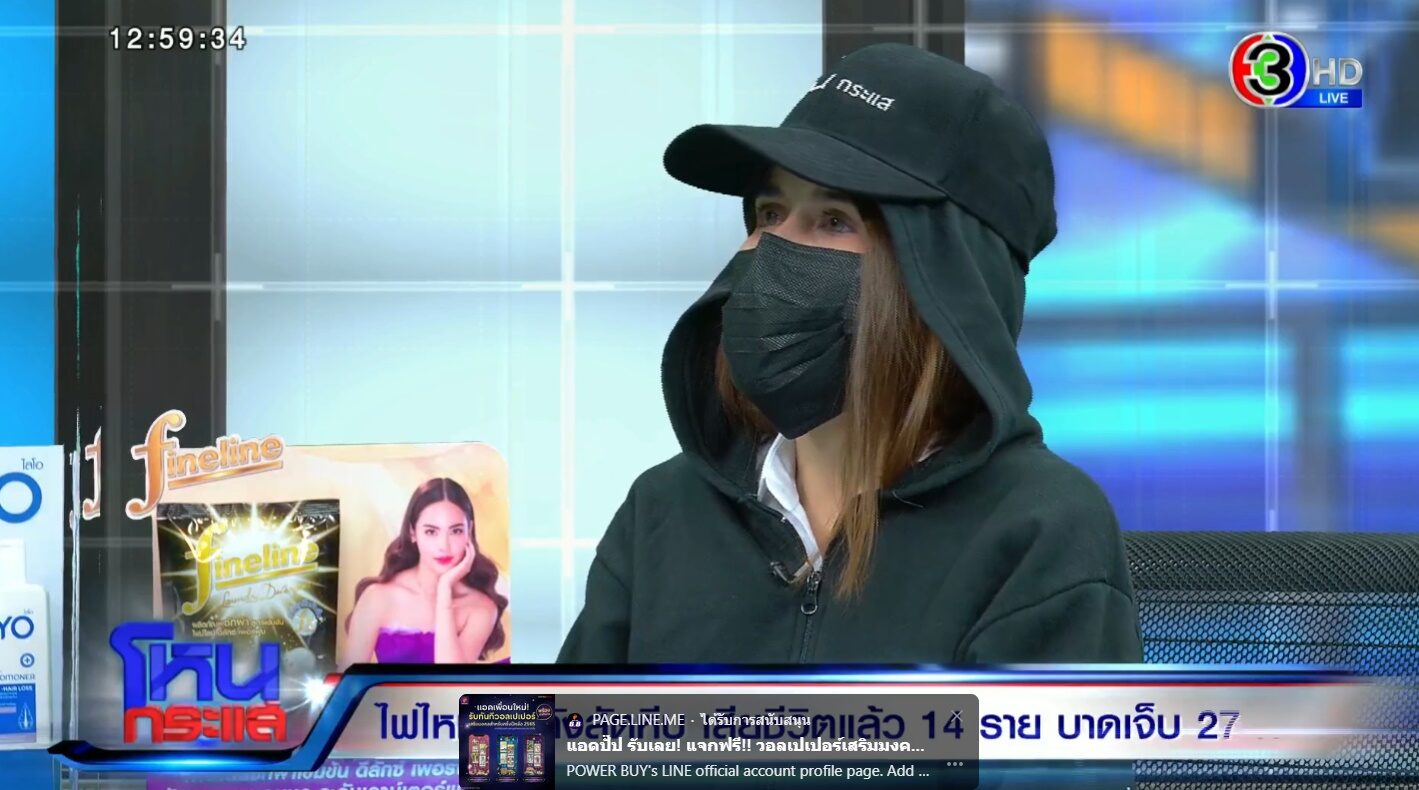 "I was drinking with my friend inside Mountain B," the victim told a famous TV host. "It was around midnight; the pub was fairly dark, but not so crowded. I sat with my back facing a musical stage, drinking and chatting, and suddenly I heard a deafening blast that turned every head to the stage where the band also came to a halt."
Sustaining no injuries, the surviving victim continued, "This was when it happened. A chunk of ceiling covered in flame fell onto the stage and was followed by several other pieces, all were in flame like fire rain. My friend and I were able to escape through the front gate because we sat very close to it, but many others near the stage could not make it."
The TV host then asked the DJ who also survived the incident. "I was very fortunate because I went to the restroom outside the pub and was about to go back inside when I saw my boss running and shouting for me to run," the DJ said and grimly continued, "I followed him and ran, but then he just came back inside the blazing pub to help others who could not make it."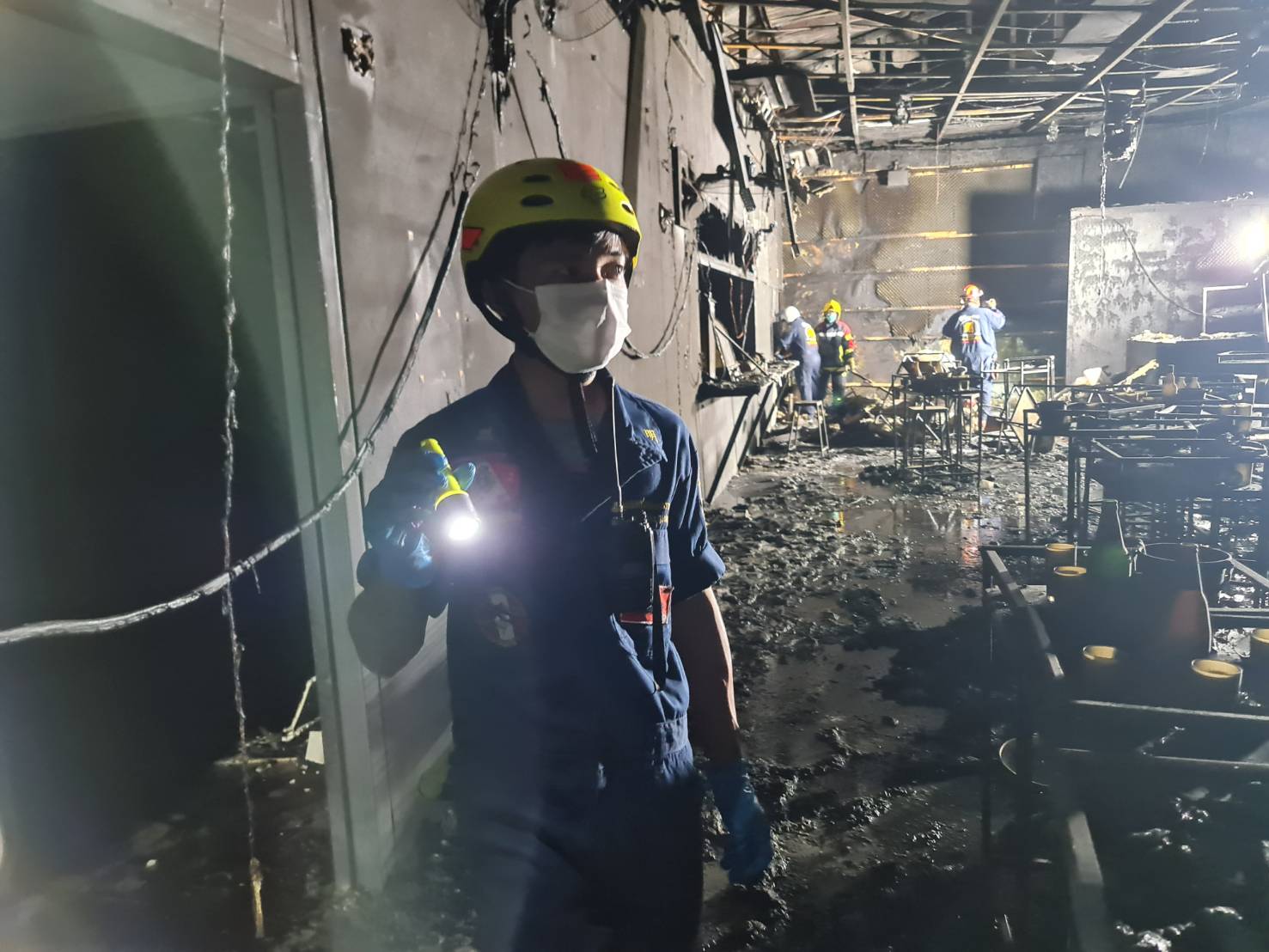 The singer at this pub who usually played on Monday said on Facebook, "What I always hoped to never happen just happened today. I always feared playing at this pub because it had a sole, tiny exit at the far front. The door behind the stage was usually for the band and was locked immediately after everyone was in. Above everyone's head were also lots of foam panels used to absorb sound, which were combustible. Every Monday, I always envisioned myself playing at the Santika pub, which was burnt down and killed lots of people a long time ago. I pray that everyone will be safe and sound."
However, "Imm", another singer who sang at the Mountain B last night, was officially pronounced dead along with 14 others.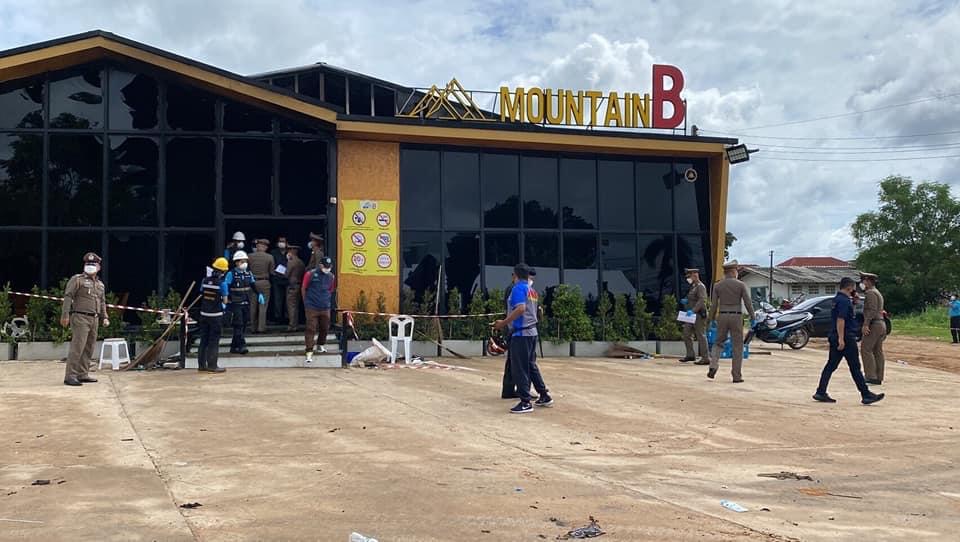 The Department of Disaster Prevention and Mitigation of Chonburi has set up a command center at the pub to assist the victims in terms of financial compensation. Initially, all injured people will reportedly be given 4,000 baht or 13,300 if becoming disabled due to injuries. The family of each casualty will be provided 29,700 baht or double if the deceased is a breadwinner.
TPN noted that Anuphong Paochinda, Interior Minister of Thailand, was reportedly appalled by the incident, saying that this venue was illegally built, did not possess a proper license, and was forcefully shut down multiple times for violating the legal opening hours.
-=-=-=-=-=-=-=-=-===-=-=-=–=–=–=–==-
Follow us on Facebook, Twitter, Google News, Instagram, Tiktok, Youtube, Pinterest, Flipboard, or Tumblr
Join us on LINE for breaking alerts!
Or, join us on Telegram for breaking alerts!