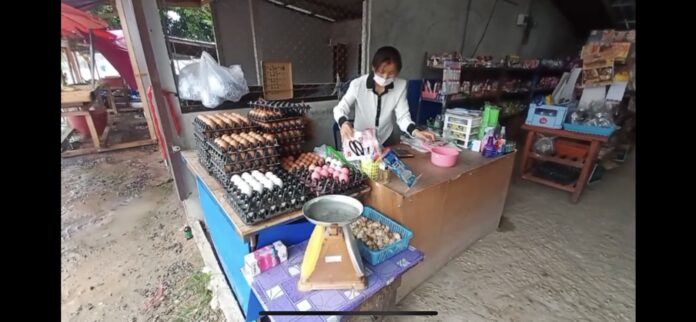 Banglamung —
The same egg thief who drove an antique pickup truck and stole dozens of eggs from two egg merchants in Banglamung has struck yet again, using new tricks to deceive his victims.
The first victim, Wichitra Saengkla, 31, spoke with The Pattaya News reporters on Thursday, July 21st, about a male egg thief who stole eggs from her shop at the Khao Mai Kaew subdistrict.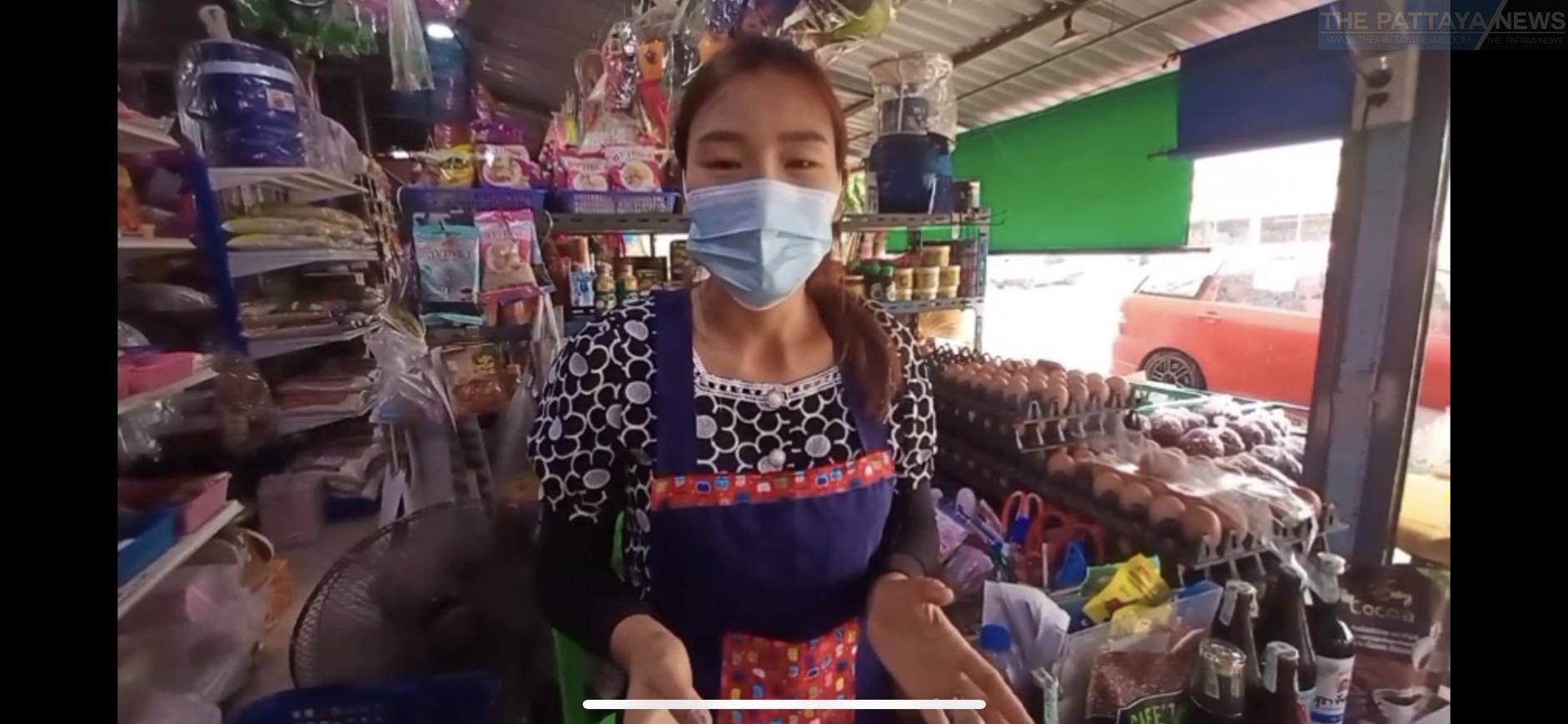 According to Wichitra, a male suspect driving an antique pickup truck stopped by her shop earlier this month, to order 10 packs of eggs and put them in his car. This time, however, the suspect claimed that he needed to use the eggs to cook food for students at Ban Rong Heep School and asked to pay later because he did not have any cash on him.
Wichitra said that she sympathized with the suspect and let him take the eggs because she knew the school well. However, the suspect took all the eggs and never returned and never contacted the school or was associated with them.
Wichitra told The Pattaya News that she felt very sad and would be more prudent next time. "I will just refuse or at least ask the person to place a deposit first if they want to pay later," Wichitra stated.
The same egg thief then moved on to the Huai Yai subdistrict in Chonburi and duped another victim. The female egg merchant Chonthicha Phathaisong, 31, told The Pattaya News that the man, who looked like an ordinary merchant and also drove an antique truck, ordered 10 packs of eggs from her. After a price negotiation, the suspect put the eggs in his truck and asked if he could pay later because he had no cash and needed the eggs for hungry students.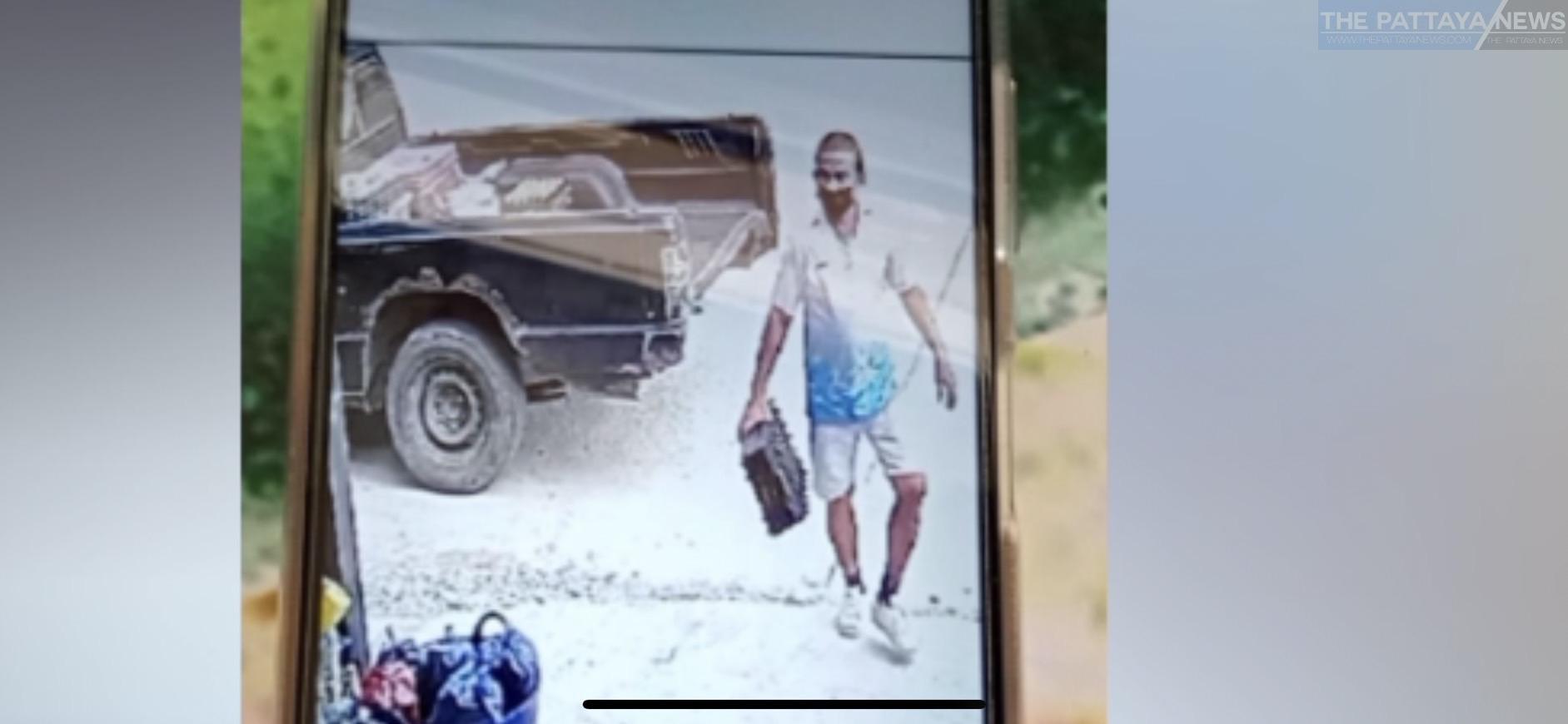 Without Chonthicha even giving her consent yet, the suspect darted for his car and sped away. Chonthicha said she reported the case to Banglamung police with CCTV footage clearly showing the suspect's appearance.
She hoped that the police would be able to catch the suspect this time because she was worried that the suspect would commit another crime against her fellow egg sellers.
-=-=-=-=-=-=-=-=–===-=-=-=–=–=–=–==-
Join the discussion in our Facebook group https://www.facebook.com/groups/438849630140035/or in the comments below.