The following is our weekly feature in which we cover the top developing news stories in Thailand and our main coverage areas of Pattaya, Bangkok, and Phuket.
This allows our readers to get an easy grasp on the top stories developing over the next week. This week, we cover Sunday, July 17th, to Saturday, July 23rd.
1. Long holidays end, it's back to work for many
After a long five-day holiday weekend across the country driven by several religious holidays it is time for many to return to work over the next week across Thailand.
This is especially true for government offices who have been on vacation since last Wednesday. For our foreign readers who have urgent business to attend to at Immigration it will be important to remember that if possible it is likely better to visit mid-week vs. Monday morning when offices will likely be swamped with clients.
Additionally, as with any long holiday break in recent years, the Thai government and prominent doctors have been nervous about Covid19 cases rising due to the vacation period. This has been slightly more muted than Songkran in which the Thai media constantly beat a drum that cases would rise and caused water fights to be banned for a third year in a row.
In reality, however, cases actually dropped over the Songkran period and despite much doom and gloom from many prominent voices, especially around reopening nightlife and entertainment venues, none of that came to pass. In fact, cases actually dropped.
Now, yes, there are currently new sub-variants of Covid-19 going around that are more contagious. That being said, expect some media attention on this over the next week but likely nowhere near the Songkran period.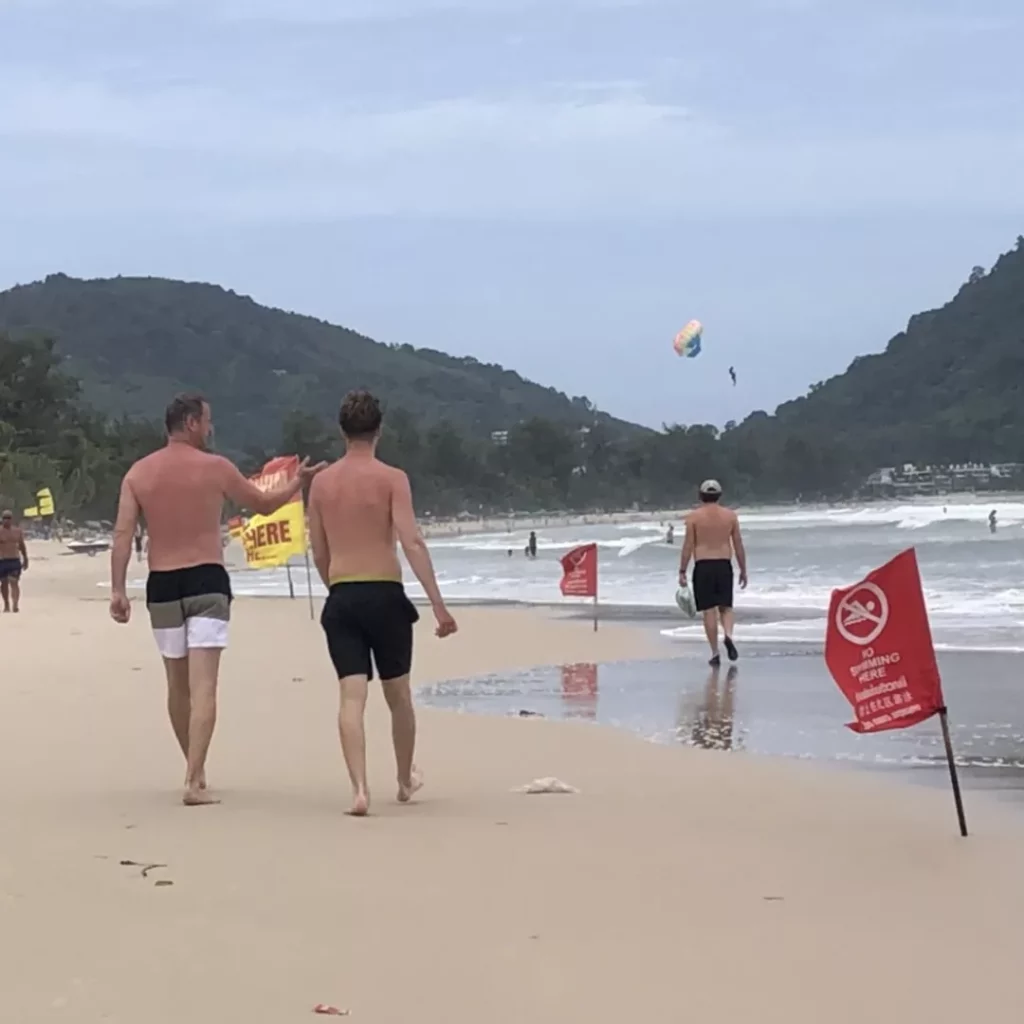 2. Work continues on drafting of permanent cannabis regulation
The other major media topic has been the now slightly over a month decriminalization of cannabis in Thailand. Despite a lot of alarmist initial takes things have gradually settled down and over the past few days prominent bill makers have begun to strongly hint at the direction they are going.
In a nutshell, the plant was decriminalized without the final laws around its use set and complete due to delays from the bill drafting committees. In the meantime, the government has been busy plugging holes mostly around use for youth and improper use at government offices and similar places in the meantime. Public smoking is banned under nuisance laws targeting the smoke. These are in place while lawmakers work on final laws for the plant.
It is quite clear that going backwards is not an option, despite outcries from mostly religious groups who want the plant re-banned due to conflicts with their faith. It is also quite clear that despite the constant neverending reminders from the Thai government that the plant use is meant only for medical purposes that banning recreational entirely in the privacy of one's own home likely won't happen either.
These statements from a prominent lawmaker who is working on the final drafts of the permanent marijuana laws should be a huge clue of the direction ahead.
Lawmakers hope to finish the final rules and regulations around cannabis use by August.
That is it for this week. Until next week, here is something to tide you over, our analysis on the marijuana situation currently in Thailand.