Na Jomtien —
Hundreds of street vendors protested against the prohibition of selling food and items on the extended Na Jomtien Beach at the Na Jomtien Municipality on Friday, June 24th, claiming their livelihoods were ruined. However, the officials insisted the ban remained in place but would explore future options for the vendors, without giving specifics.
The protest took place at 11 AM yesterday, June 24th, 2022, at the Na Jomtien Municipality located in the Jomtien subdistrict of Sattahip, Chonburi. Roughly 300 street vendors gathered to illustrate their demand to continue selling in the extended Na Jomtien Beach area after five official agencies issued a statement to forbid selling and giving commercial services on the beach with a threat of legal action (click).
According to The Pattaya News reporters, the protestors negotiated with Kanpong Suwanpathumlert, Permanent Secretary, who told them that many domestic and international beachgoers alike praised the extended Na Jomtien Beach for its beauty and resemblance to Miami Beach in the US. But after a while, the praise transformed into complaints mostly about stalls on the walkway, unkempt tables and chairs, garbage, or traffic congestion, the official explained.
He went on to say that many Na Jomtien residents and tourists were blaming the "misplaced" vendors for their inconveniences and had been pleading with the authorities to take action.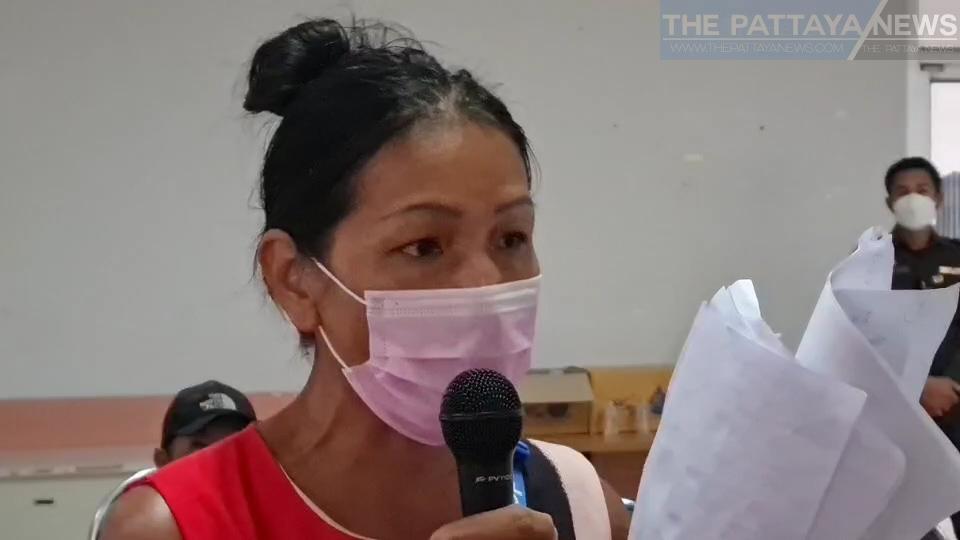 The negotiation lasted for one hour before Permanent Secretary Kanpong set his foot down in the continuation of the vendor-free Na Jomtien Beach measure, according to The Pattaya News reporters. The official then requested the vendors' cooperation and pledged to quickly come to an agreement that would benefit all parties.
However, Kanpong stated that in order to come to an compromise the parties would essentially need to enact the ban and "start from scratch" and then explore possible options from that point, without giving specifics.
To hear from a Na Jomtien resident and reader about why local residents are so upset about the traffic and congestion the beach vendors have brought please click here.