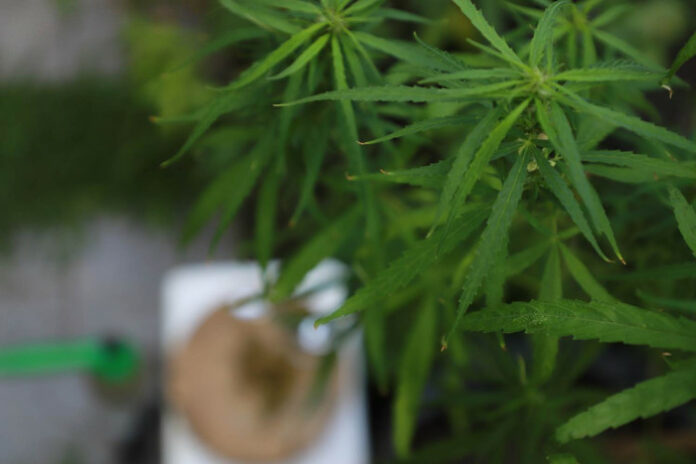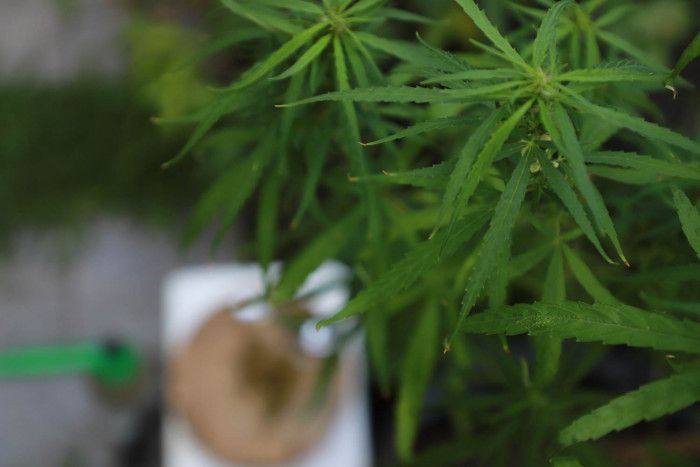 National –
The Thai Department of Medical Services warns restaurants and eateries to explicitly notify customers of cannabis ingredients in food and beverages after at least 9 customers were allegedly delivered to the hospital from cannabis abuse and consumption.
Dr. Manus Potaporn, Deputy Director-General of the Department of Medical Services, reported that nine patients were affected by the use of cannabis and were being treated at local hospitals. The reported side effects include heart palpitations, fluctuating blood pressure, dizziness, nausea, and vomiting.
According to the health investigation, some hospitalized patients unintentionally consumed cannabis-mixed food and drinks because the vendors did not notify the ingredients used, and some did intentionally. The report found that they consumed foods such as papaya salad, bamboo shoots, coffee mixed with cannabis, hemp cookies, etc.
Therefore, the department urged the restaurants to clearly inform their customers of the cannabis menus to allow them to make their own decision. The sensitive group, including minors aged under 20 years, pregnant or suspected pregnancy or breastfeeding women, and patients with health and mental conditions, should avoid consuming and using cannabis and hemp.
"If one consumed marijuana and has an adverse reaction, such as abnormal breathing, irregular pulse, and even becoming unconscious, they must immediately be taken to the hospital. Those with congenital diseases must be very careful." Manus stated.
"We'd like to remind the public that regardless of what symptoms you have after using marijuana, you must provide accurate information when you come to see a doctor so that the doctor can treat you in a timely manner," the Deputy Director-General added.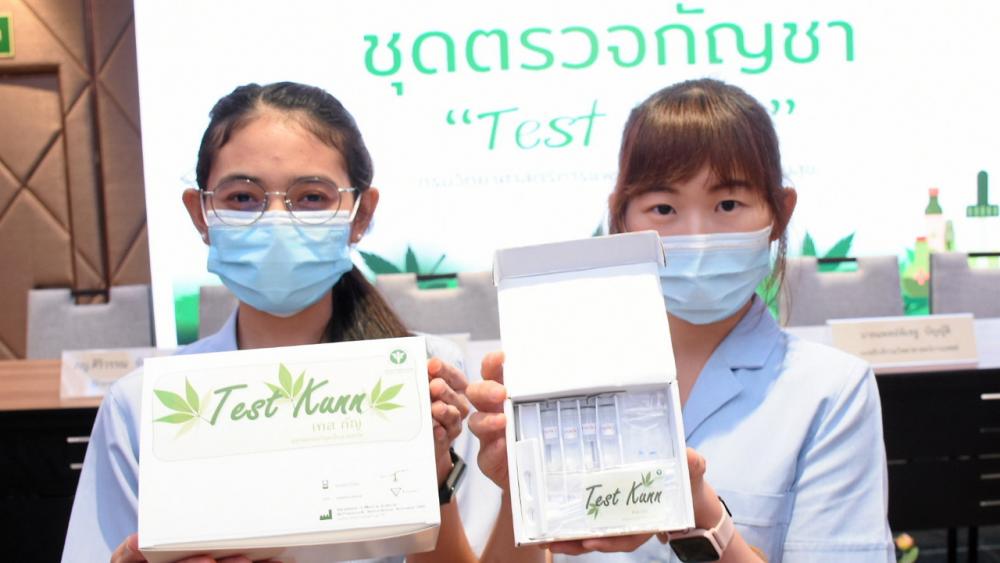 Additionally, the Department of Medical Sciences has launched the "Test Kaan" cannabis test kits to test the amount of THC in cannabis oil.
Similar to ATK Covid-19 test, users can apply the oil onto a chemical in a tube before mixing them and dropping it on the test kit. If only one red line appears on the letter C of the test kit, that means the tested cannabis oil contains more than 0.2% of THC.
However, the department stated that the results from "Test Kaan" cannot be taken for legal action and must be proven by a medical laboratory.
-=-=-=-=-=-=-=-=-=-=-=-=-=-=–=–=–=–==-
Need Covid-19 insurance for your next trip to Thailand? Click here.
Follow us on Facebook
Join us on LINE for breaking alerts!