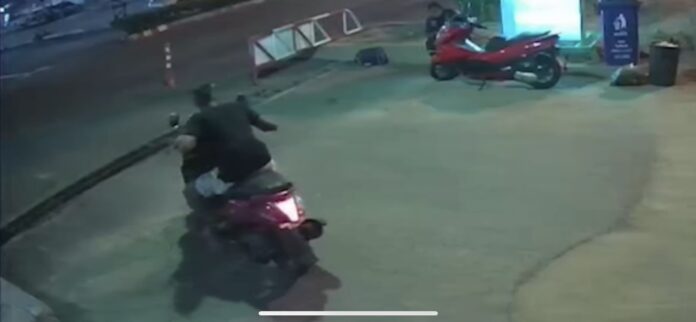 Pattaya, Thailand-
A man that Pattaya police identified as a foreign tourist was found seriously injured by nearby pedestrians while attempting to park a motorbike last night in Pattaya.
At 12:30 A.M Sawang Boriboon rescue workers and Pattaya police were called to an area by a Tesco Lotus and Chaiyapreuk for a foreign tourist who had suffered a serious head injury and was found after apparently trying to stop or park his motorbike. It was unclear if the injury had occurred prior to the tourist attempting to stop. The tourist had been given initial assistance by nearby pedestrians.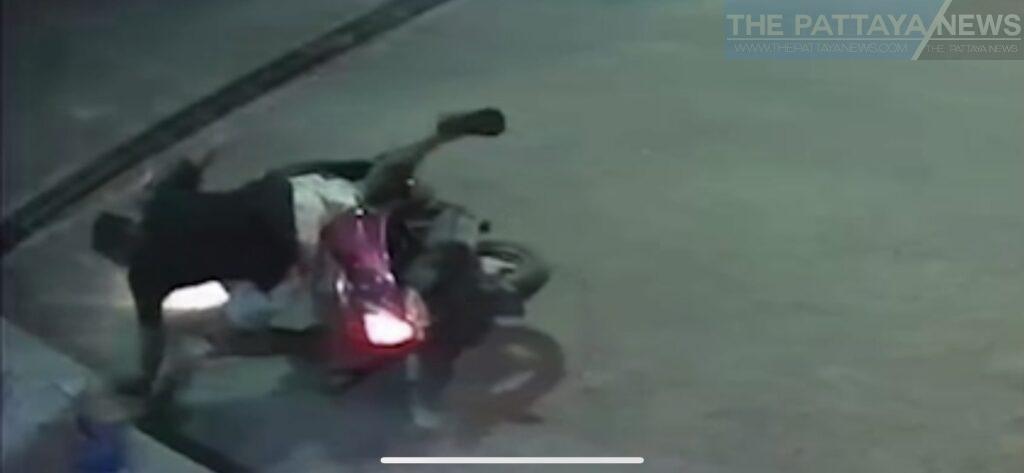 CCTV footage released by Pattaya law enforcement at the scene shows the tourist, identified as Mohammad Akhter, 38, nationality not provided by law enforcement, falling from his motorbike after an awkward stop. He was not wearing a motorbike helmet. A significant wound that was bleeding heavily was found to the back of his head but according to Sawang Boriboon rescue workers they were not sure if it had been inflicted by the fall, which was at low speed, or prior to him stopping.
Mr. Ahkter was unable to communicate with rescue workers or the press due to both his injury and language barriers.
Pattaya police plan to interview Mr. Ahkter following medical treatment at a local medical facility.