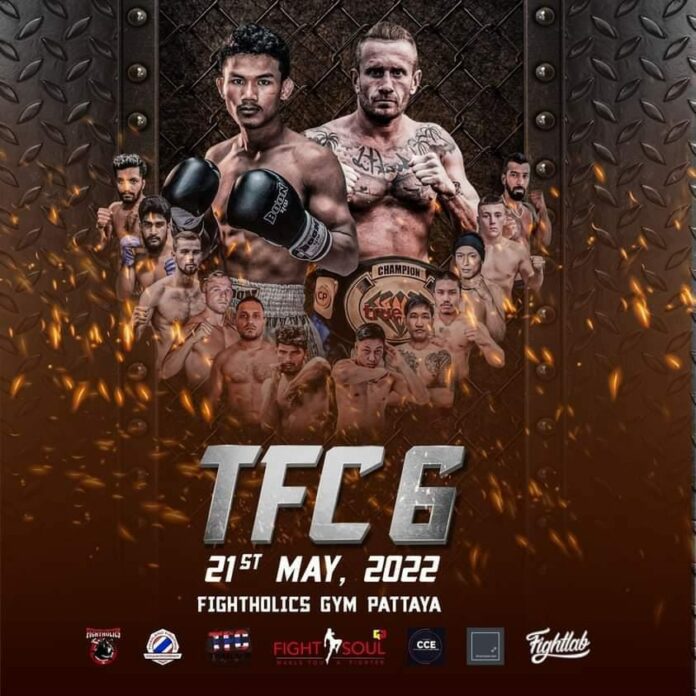 Pattaya, Thailand-
The following is written by the Fightholics team:
For Fightholics Muay Thai & MMA Resort opening event we got the famous TFC Thailand Fighting Championship 6! We expect 8 powerful exciting MMA and Muay Thai fights and fighters from Brazil, Thailand, Germany, Sri Lanka, and India!
Also featuring:
-DJ, food, drinks, our vast swimming pool, and a lot of fun!
-10% discount in our sports shop and up to 50% for memberships.
-The admission fee is 1000 THB
OR:
Click here for their Resort Facebook page!
OR:
Call them at 093 778 8450
งานยิ่งใหญ่เปิดตัว ไฟท์ฮอลิคส์มวยไทยแอนด์เอ็มเอ็มเอรีสอร์ท มีนักสู้ TFC Thailand Fighting Championship 6 ชื่อดังจากทั่วโลกมาประลองฝีมือให้ชมกันถึง 8 คู่ ทั้งจากบราซิล เยอรมนี ศรีลังกา อินเดีย และไทย
สนุกสนานไปกับเพลงมันๆ จากดีเจ พร้อมด้วยอาหาร เครื่องดื่ม สระว่ายน้ำขนาดใหญ่ และความสนุกมากมาย
แถมพิเศษสุดด้วยส่วนลด 10% ที่ร้านสปอร์ตช็อปและส่วนลดสมัครสมาชิกมากถึง 50%
บัตรร่วมงานราคา 1,000 บาท
The preceding is a press release published with full permission and authorization by the organization(s) listed in the PR material and TPN media. The statements, thoughts, and opinions of the organization involved in the press release are entirely their own and may not necessarily represent those of TPN media and its staff.