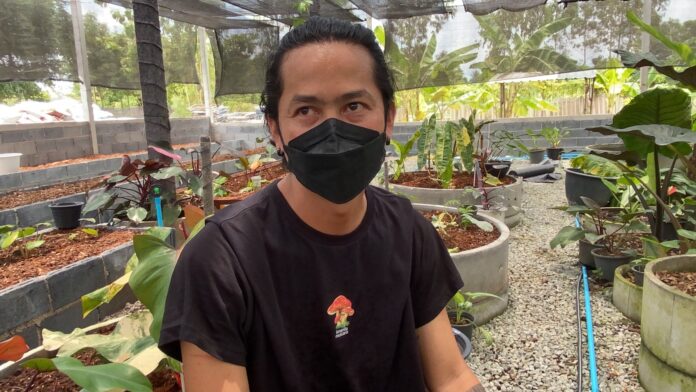 Sri Racha —
  A woman allegedly opened fire on her male business partner with three shots fired from a firearm over a business dispute in Sri Racha this week. Fortunately, all three shots missed.  
Following a viral video of the two business partners berating each other before one of them suddenly opened fire, on Sunday, May 15th, the local media went to a variegated plant farm (the crime scene) yesterday, May 17th, located in the Surusak sub-district, Sriracha, Chonburi, to get an update on the incident.  

According to the associated Thai media, Mr. Anek Chantathep (age not given), the video's recorder, and the business partner of the female suspect (name and age not given) said that he was live selling variegated plants on social media as usual when his business partner commented on his Livestream about an alleged debt. The female partner was using very strong words, so he needed to stop his streaming because he was afraid to lose credibility, Mr. Anek said.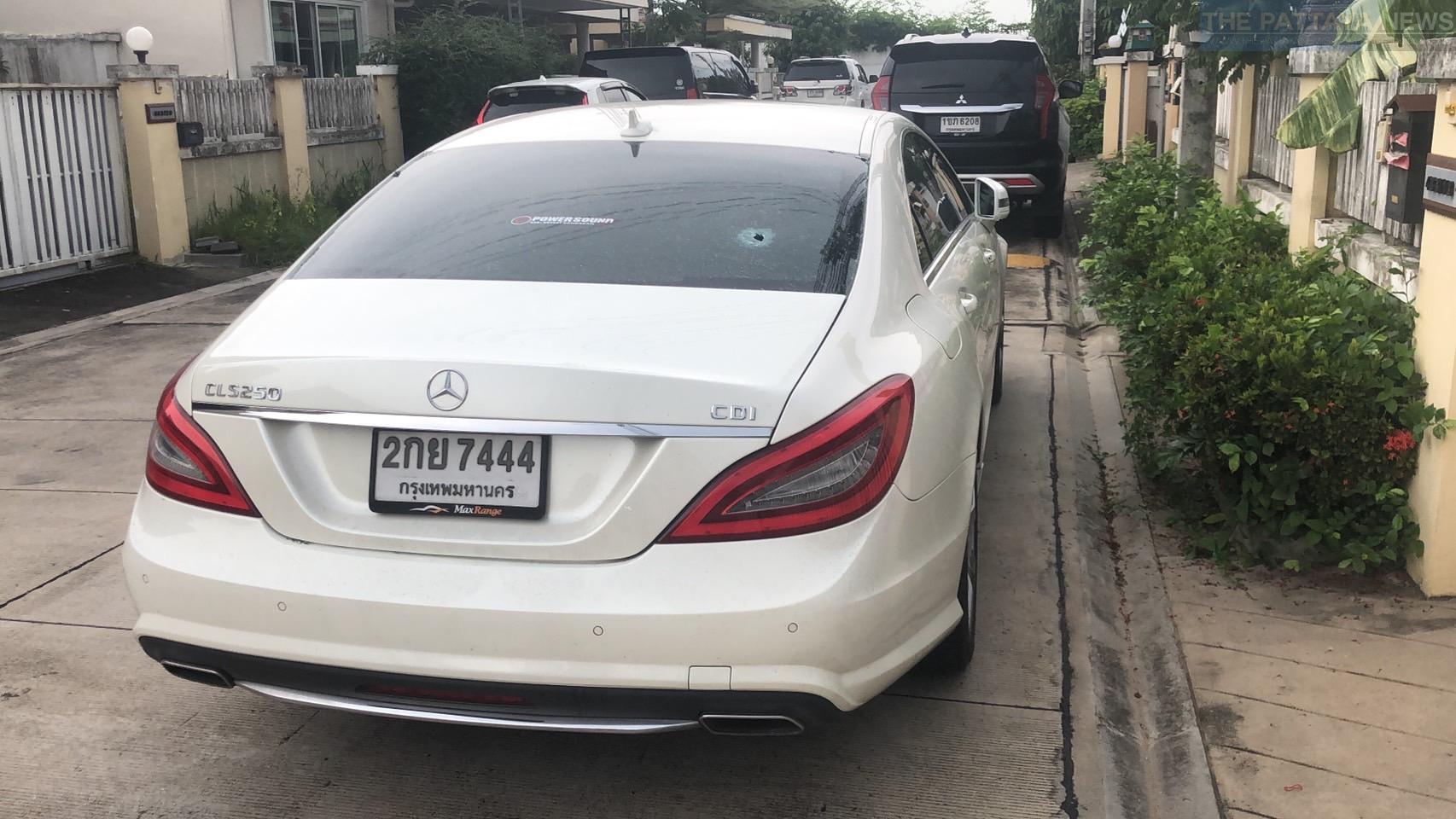 Mr. Anek then drove to her house to return some variegated plants and attempt to settle the dispute, but they both began berating each other about the alleged debt. The woman threatened Mr. Anek and claimed she had been provoked to do so. To Mr. Anek's surprise, the woman allegedly fired three shots at him from a personal firearm, but fortunately, all of them missed.
According to the local media, the female business partner fled her residence in the Nong Kham sub-district, Sri Racha, Chonburi, while Mr. Anek's car was still parked in front of her house with one bullet hole in the rear glass. Initially, Mr. Anek filed lawsuits against the shooter at the Nong Kham Police Station. 
The alleged shooter remained at large as of press time with Nong Kham police working on the case and locating the suspect.
=-=-=-=-=-=-=-=-=-=-=-=-=-=–=–=–=–==-
Have a General news tip, press release, question, comment, etc? We are not interested in SEO proposals. Mail us at Pattayanewseditor@gmail.com