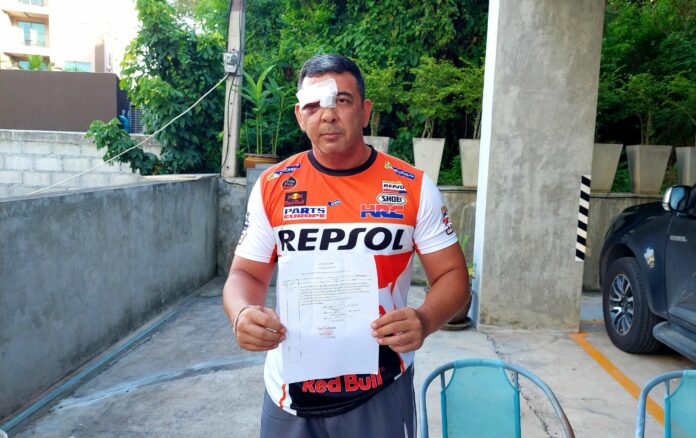 Pattaya, Thailand-
A 46-year-old British man was allegedly assaulted with a small dumbbell at a Pattaya area gym following an argument with an unidentified foreigner regarding the usage of gym equipment.
UPDATE 5/18/2022 2:00 P.M.: A prime suspect, who has not been named yet by Pattaya police, was arrested and will be meeting with the victim, law enforcement, and legal representation tomorrow afternoon, May 19th, 2022. The prime suspect has not been identified, spoken with the press, or released a statement at this time.
Gary Reed, 46-years-old, a British national, reported the alleged assault to The Pattaya News today, May 17th, 2022, around 5:30 P.M.
According to Mr. Reed, he had been exercising at a local gym when an unidentified foreigner got into a verbal argument with him over using gym equipment. The argument stemmed from another piece of equipment being reportedly defective and the unidentified man claiming he had been first in line to use a working piece of equipment.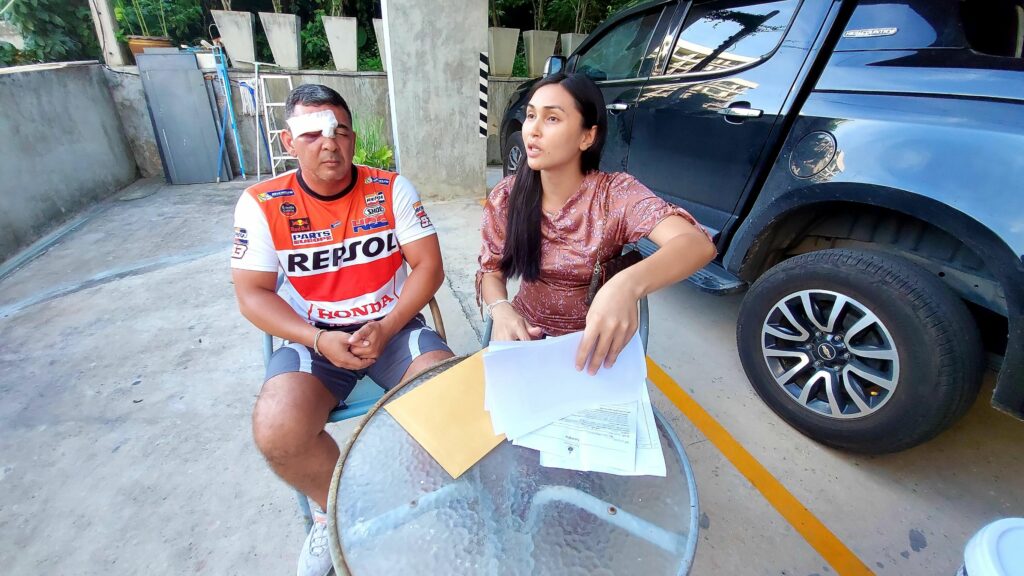 Mr. Reed said that there was no queue to use the equipment and he lay down to begin lifting weights. CCTV video shared by the gym, whose name was withheld due to an ongoing investigation, appears to show an unidentified foreigner attacking Mr. Reed in the head with a small dumbbell, pictured below, once he was lying on the equipment to begin lifting weights. The video can be seen later in the article.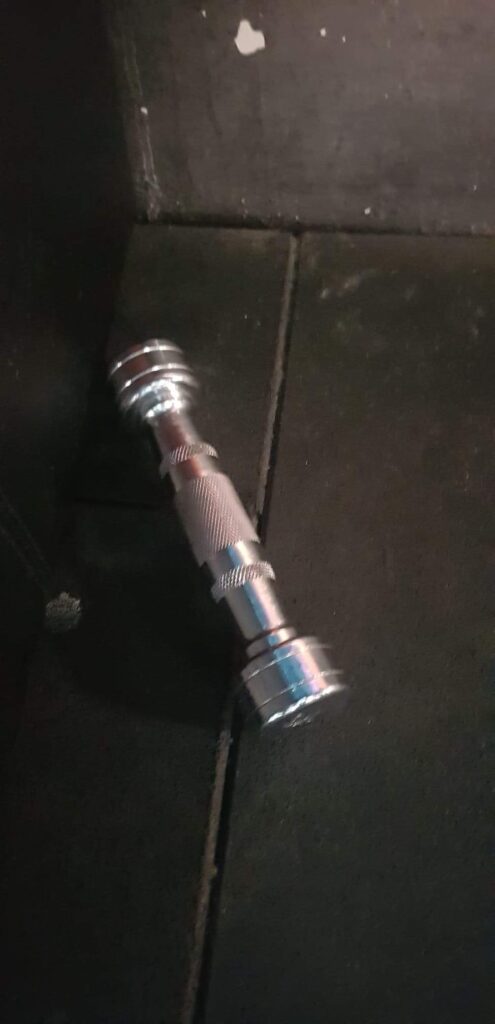 Mr. Reed said that he could have been blinded by the incident and had to have 60 stitches to repair the damage around his eye, as seen below and posted with his permission. Mr. Reed said that following a struggle with the unidentified man, the attacker fled the scene of the incident.
The gym staff cooperated in providing CCTV footage and information, which can be seen HERE (The footage may disturb sensitive viewers, viewer discretion is advised).
As of press time, the suspect remains at large and Mr. Reed has filed a report with the Pattaya Police as well as going to local media with the footage. Pattaya police are reportedly looking for the suspect and encouraging anyone with information to contact them at 1337, the city's help number. Pattaya police have also encouraged the suspect to turn themselves in and give "their side of the story" which has now lit up social media.