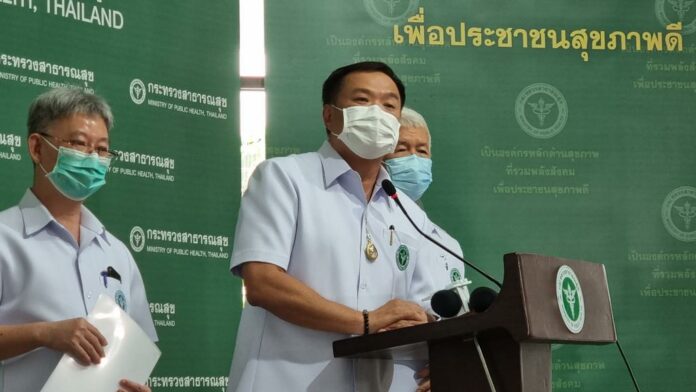 Thailand-
The following is our weekly feature in which we take a look at the top developing stories and things to follow over the next week. We are focusing on what is happening for the third week of May 2022, ending May 21st, 2022.
As we publish dozens of stories a week, this allows our readers to get a quick glimpse of the most important stories taking place in Thailand, Bangkok, Phuket, and Pattaya and to monitor and follow for the week ahead, as chosen by our editorial team. Let's get right into it with the biggest news of the week and what important stories to follow and look for this week that are likely to see further developments:
1. Alcohol ban and religious holiday on Sunday, May 15th
Tomorrow, Sunday, May 15th, 2022, is a religious holiday in Thailand ( Visakha Bucha), a very important day for Buddhists.
As a result, many Thais will visit temples, make merit, attend ceremonies and sermons, and other religious activities. Importantly, like all major religious holidays in Thailand, it will be a dry day. Alcohol sales are prohibited, even at convenience stores and supermarkets. Bars, technically currently closed nationwide and operating as converted restaurants anyways, will also be closed.
Regular restaurants and hotels will be open but are prohibited from legally selling alcohol. Monday, May 16th, is the observed day of the holiday for government holiday purposes with offices like Immigration closed but there is no alcohol ban Monday.
2. Center for Covid-19 Situation Administration or CCSA to meet Friday, May 20th about many important issues
Those readers interested in things like legal opening of nightlife or possible easing of the widely unpopular Thailand Pass system should prepare to keep a close eye on this meeting.
On the agenda are discussions about Thailand Pass, lowering the national Covid-19 alert which would allow more things to open, bars and entertainment venues, zoning restrictions by province and island, and possibly the emergency decree.
Of course, nothing is promised to happen at this meeting and there is no guarantee changes will be made as usual. However, with Covid-19 cases continuing to drop nationwide in Thailand it is highly likely more easing of restrictions will take place. Some restrictions, however, like the mask mandate outdoors, are not likely to be changed yet according to the Ministry of Public Health. This is despite the policy being widely unpopular in particular with foreign tourists.
It promises to be an interesting week and Thai Prime Minister Prayut Chan-O-Cha is also returning from the United States. Thank you for your support and readership!