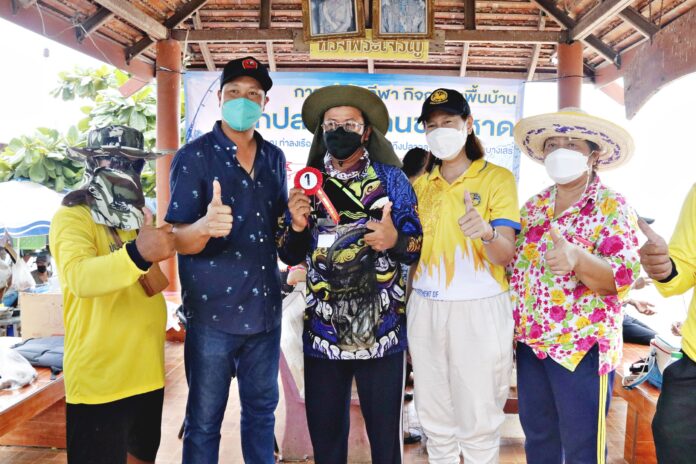 Bangkok, Thailand-
As Thailand continues to open up and move towards treating Covid-19 as endemic, mask mandates seem unlikely to change despite regular complaints by many tourists from countries without outdoor and in many cases indoor mask mandates.
First, as a reference, is the original statements by the Public Health Minister Anutin Charnvirakul yesterday, May 11th.
As stated briefly in the above article, at this point keeping mask mandates, even outdoors, seems to currently be part of the plan even after Covid19 is considered as endemic in Thailand.
TPN notes there is often a lot of confusion due to mixed messages in the past about mask mandates. There is not a law to wear a mask, which is often quoted by people online, as this requires many steps and Parliament approval. However, under the emergency decree in place for over two years now, mask mandates fall under measures implemented currently in every province by communicable disease committees and fall under the jurisdiction of the Department of Public Health.
Although enforcement widely varies and is rare in many tourist areas like Pattaya and Phuket, one CAN certainly get legally fined under the emergency measures, as Prime Minister Prayut Chan-O-Cha did previously as seen here.
As Thailand moves towards treating Covid-19 as endemic, however, many tourists had hoped they would ease the mask mandate, at least outdoors.
However, based on the Public Health Minister's statements, at the current time the Department of Public Health not only plans to keep masks mandatory past the period of treating Covid-19 as endemic but is potentially looking for better ways to enforce mask wearing, even outdoors and alone, for foreign tourists. This comes as many tourists, according to Anutin, are not following the mask mandate especially on tourist islands and areas. It is unclear how long exactly and what data would be needed to drop the mandate and Anutin did not comment on that.
Now, of course, when and if the emergency decree is dropped or removed, which would be up to Prime Minister Prayut Chan-O-Cha who so far has shown no signs of doing so, legally implementing the mandates would become more difficult without emergency decree laws allowing for penalties and fines. However, based on Anutin's statements, it seems the Public Health Minister is exploring ways of potentially making masks part of regular disease control rules.
The bottom line? For now, the mandate to wear masks in all public areas in Thailand, even outside, is likely not going anywhere soon.