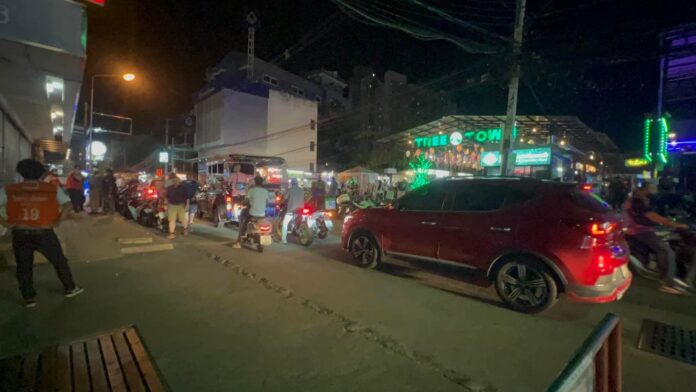 Thailand-
The following is our weekly feature in which we ask our readers a news topical question and get their insight and opinions. We then share their feedback a week later and pick a variety of diverse and interesting responses.
This week, we want to ask: What exactly is, in your opinion, a "quality" tourist?
Some context around this question:
Since Test and Go was dropped on May 1st, Pattaya is seeing an increase in visitors and this is expected to rise as the months go on. With this, of course, comes traffic. Tree Town, around LK Metro and on Soi Buakhao, had become a highlight of bars and entertainment during the pandemic, and appears it will stay that way. However, this has led to noticeably more traffic on Buakhao, especially at night. How should authorities deal with this?
Reference article: https://thepattayanews.com/2022/04/29/pattaya-police-resolve-to-fix-traffic-problems-in-soi-buakhao/
We look forward to hearing from you! Tell us on our social media channels, in the comments below, or if you prefer your comment to be private mail us at Pattayanewseditor@gmail.com. We will publish the results and select a variety of diverse responses early next week, as always!