Pattaya, Thailand-
A 74-year-old Norwegian man was found dead in the bathroom of his Pattaya area home late last night, but the scene of the incident shocked local officials and rescue workers.
Banglamung police and rescue workers led by Pol Lt. Col. Manod Thipwet, Deputy Inspector General from the Bang Lamung Police, arrived at the home in village number 11 in Nongprue around 11:30 P.M. after a phone call from a caretaker who found the deceased man.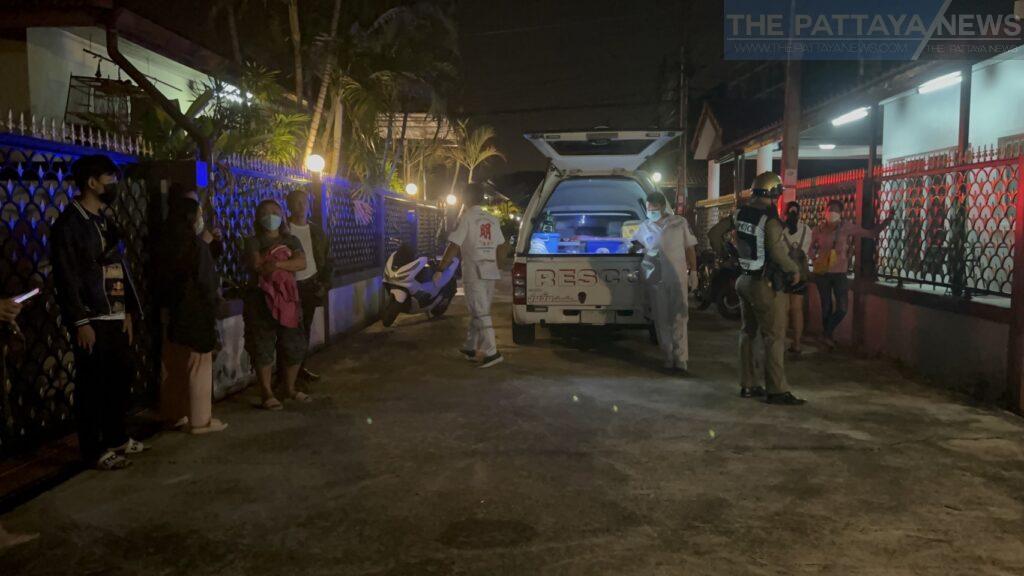 The deceased, whose name was withheld per our editorial policy for suspected suicides, was found in the bathroom with two slit wrists, a slit neck, and hanging from a rope tethered to the ceiling.
A message written in red marker was found on a wall outside the bathroom, seen in the picture below, which stated that the man was "Killed by Ben and would come back as a ghost to haunt the home."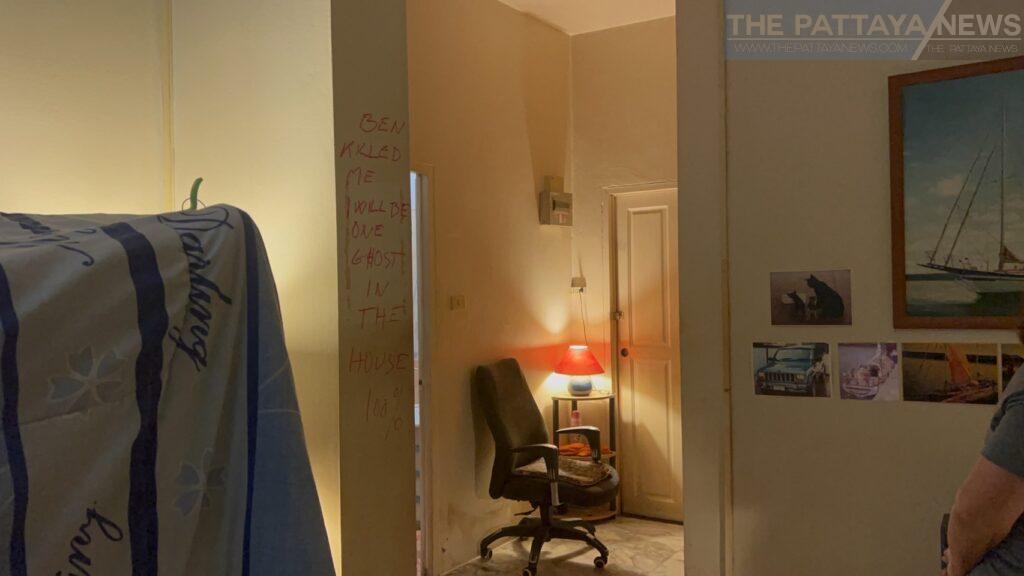 The message was also written on a pad of paper near the man's body.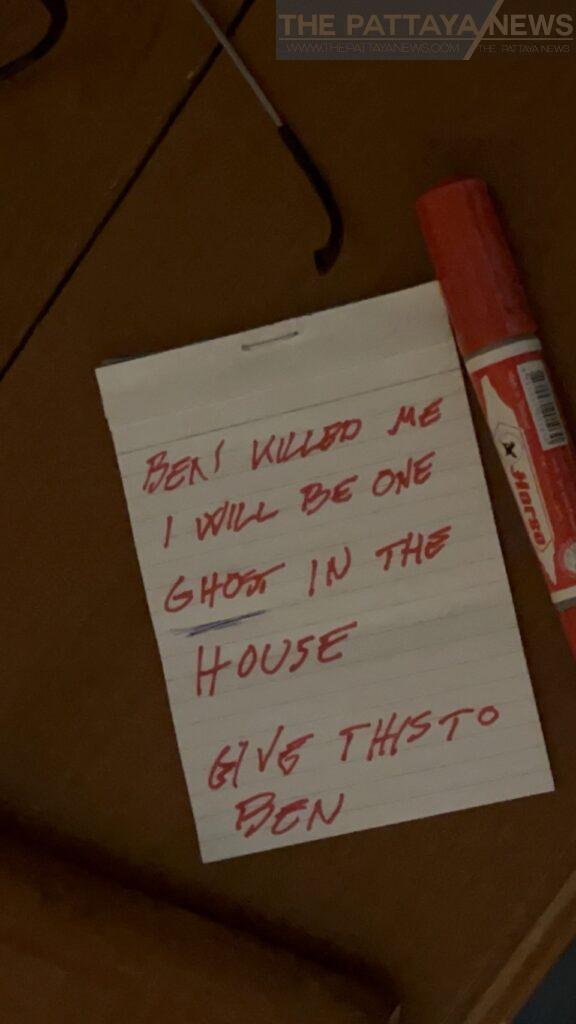 Ms. Tasawan Siwirit, 43, a caretaker for the man, had said she had tried all evening to reach him over the phone and had failed so had finally decided to visit him in person. She stated he had several health issues without describing them in detail. Upon arrival at the home she found the deceased and immediately called authorities. She told Lt. Col Manod that she did not know who Ben was.
Lt. Col. Manod stated the incident seems to be a suicide and there were no signs of another individual present but due to the message left will investigate as to who Ben is and what the connection, if any, is to the deceased.
If you or someone you know is feeling depressed and wants assistance or help we suggest at TPN media to reach out to the Samaritans of Thailand for assistance. There is always someone willing to listen and help.
https://www.facebook.com/Samaritans.Thailand/