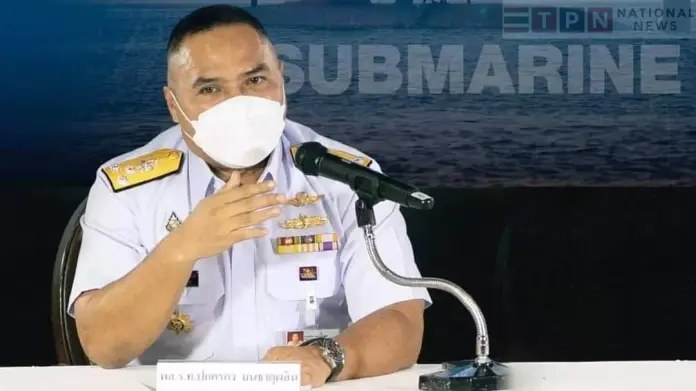 National —
  Sergeant Major Second Class Thaksin Ngokpilai was found guilty of forcing Royal Thai Navy conscripts to consume bodily fluids (seminal fluid) and was sentenced to 30 days in prison and expelled. His two superiors were also punished. 
The incident had driven significant attention on Thai media in particular over the past weekend.
Following an investigation on the alleged sexual degradation against navy conscripts conducted by Drillmaster Thaksin Ngokpilai, last week, April 29th, the navy spokesperson revealed to the associated press that Drillmaster Thaksin was found guilty of the accusation and was sentenced to 30 days in prison for severely demeaning the military reputation. Also, he would be permanently expelled from the military.   
The spokesperson went on to note that the two superiors of Drillmaster Thaksin including the Commander of the Marine Corps Security Department and the Regimental Command and Service Commander would face disciplinary action for 7 days and 15 days in succession.   
Naval Commander Somprasong Nilsamai reportedly expressed repentance and apology for the incident and said to all commanders:
"Naval Commanders regardless of ranks must think of conscripts as brothers. We need to instill discipline and responsibility in them on the basic kindness and respect. There must be no excessive punishment such as bullying and bodily harm, and if found, the violator will receive punishment to the full extent." 
The incident went viral on social media, with nearly universal outrage, TPN media notes.