Pattaya —
Kittisak "Bob" Ninwattanatochai, a Pattaya mayoral candidate, and Thanathorn Juangroongruangkit, the president of the Progressive Movement Association, visited Koh Larn this week to inspect the landfill, wastewater management system, and more.
Thursday, April 28th, Bob and Thanathorn went to a landfill on Koh Larn which was said by some Koh Larn residents to be overflowing and ignored. Originally, the waste on Koh Larn would be transported to Pattaya's mainland for disposal, but the transportation encountered a malfunction with the wastewater from the garbage leaking into the sea. Since 2014, authorities have been unable to transport the waste, so it has been left on Koh Larn. 
Bob stated that Pattaya City spent 192 million per year, or around 12% of its budget, on waste disposal. For the waste on Koh Larn, the city planned to hire a private institution to build an incineration plant, which would cost around 1.9 billion baht to eliminate one ton of garbage, marking the highest waste disposal cost per ton in the country. Bob claimed this high estimae still had not put the sorting and storing costs into account yet.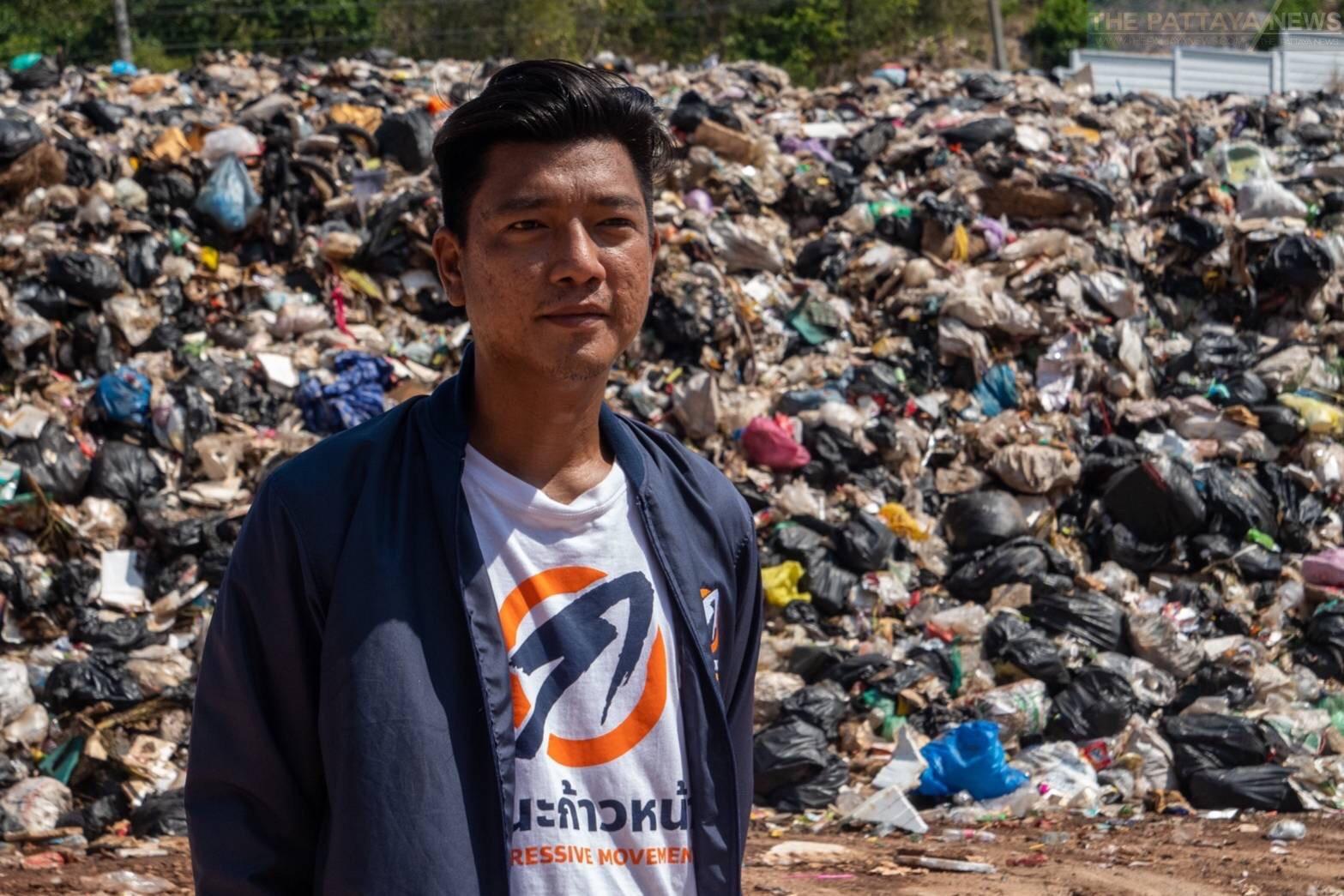 Bob continued that Koh Larn generated a great venue for Pattaya from an average of ten thousand daily visitors; therefore, the effective and sustainable way to get rid of the waste like recycling needed to start within every household. However, Pattaya city has allocated only 135,000 baht for campaign raising at present, so he wanted to put more attention to this section, which he believed would save a lot of budget on waste disposal in the long run. As for the incineration plant, he said that we needed to look more into it, he wanted to let the residents decide whether they really wanted it or not. The potential of an incineration plant, notes TPN, has been discussed for many, many years.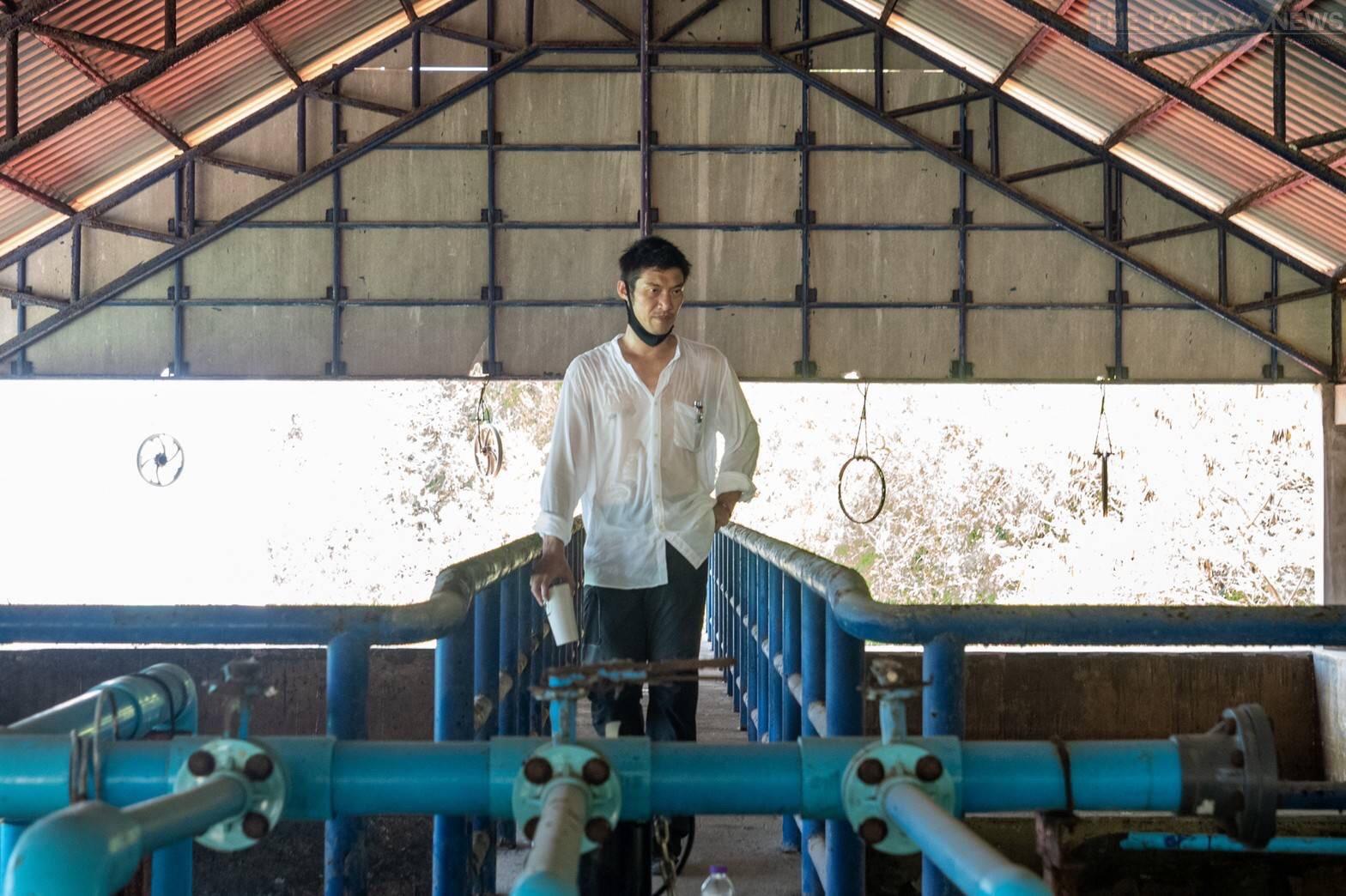 Apart from the waste problem, Bob and Thanathorn went to Samae Beach to inspect the wastewater treatment plant, and they were informed by the concerned citizens that it was not properly functioning. 
According to Bob and Thanathorn, the plant last operated at full capacity prior to the Covid-19 pandemic but had been operating improperly ever since, resulting in the water not being treated well before being released into the sea.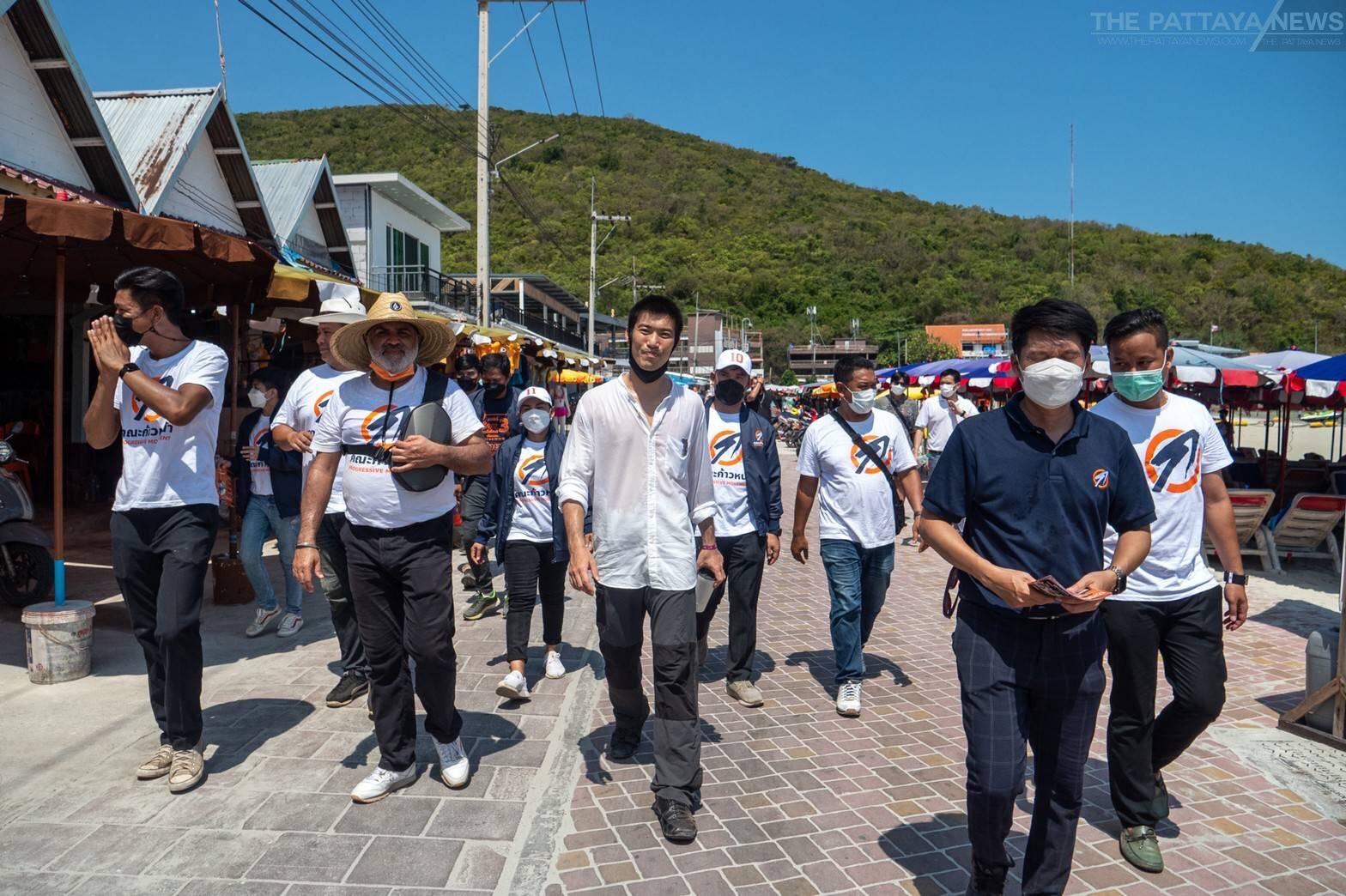 Thanathorn stated that the plant needed cleaning, repairs, and some gadget installation, especially the water quality tester. A small investment like this would make a big change, Thanathorn said.   
"Whether it is garbage or wastewater, if it is not managed well, it will become an environmental problem for the sea and damage the source of income for Koh Larn and Pattaya residents. Pattaya city is directly responsible for these matters. We certainly have the potential to solve these problems and will act immediately if we get a chance" Thanathorn said to a group of Koh Larn residents.   
=-=-=-=-=-=-=-=-=-=-=-=-=-=–=–=–=–==-
Want to advertise with us or inquire about promoting your business, event, charity, or sporting event? E-mail us at Pattayanewseditor@gmail.com