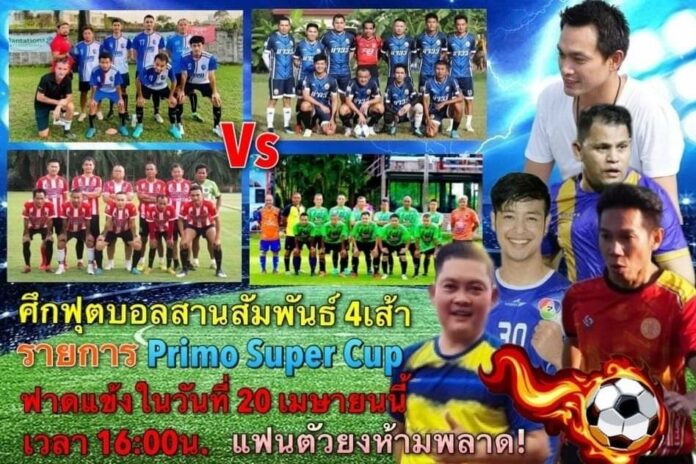 The following is a press release from Plantations International. Their statements are their own.
There is a charity cup to raise money for local kids that want to play football taking place this week.
The teams include:
Primo football academy ban amphur
BAOWEE AND FRIENDS
(BAOWEE R Siam, Tong Chuancheun,Noo meter,
White Channel 7)
Primo football team
Pattaya city police team mixed with
Police immigration
BUNGHEEM local team
All this starts on the 20th @ 4pm
@Primo football academy ban amphur (See below)
https://www.facebook.com/Primo-football-Academy-107044338515058/
The matches are:
16:30 PRIMO VS BUNG HEEM
17:10 POLICE VS BAOWEE
17:50 PRIMO VS POLICE
18:30 BAOWEE VS BUNGHEEM
19:10 BUNGHEEM VS POLICE
19:50 PRIMO VS BAOWEE
Each game will be of 2 half's each half 15 minutes with a 5 minute break with rolling substitutes throughout the game.
The prizes given will be done by Dr. Satira Peuk pra pun
(Dr A)at 20.00
If you need any more info please call 0631706267
All sponsorship is welcome no matter if it is 100 baht, please call the number above if interested or can donate in person at the event.