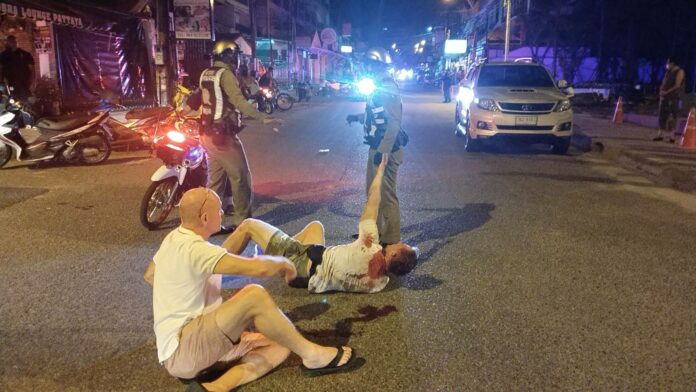 Pratumnak Soi 5-
An unidentified foreign man, believed to be around 50, was seriously injured after what witnesses alleged was an altercation between the man and security at a "restaurant" on Pratumnak Soi 5 last night, March 26th, 2022.
The incident took place around 11:00 P.M. on the street in front of a "restaurant" on Pratumnak Soi 5. Currently, all bars and nightlife are closed legally in Thailand, however, they have been allowed to convert to temporary restaurants.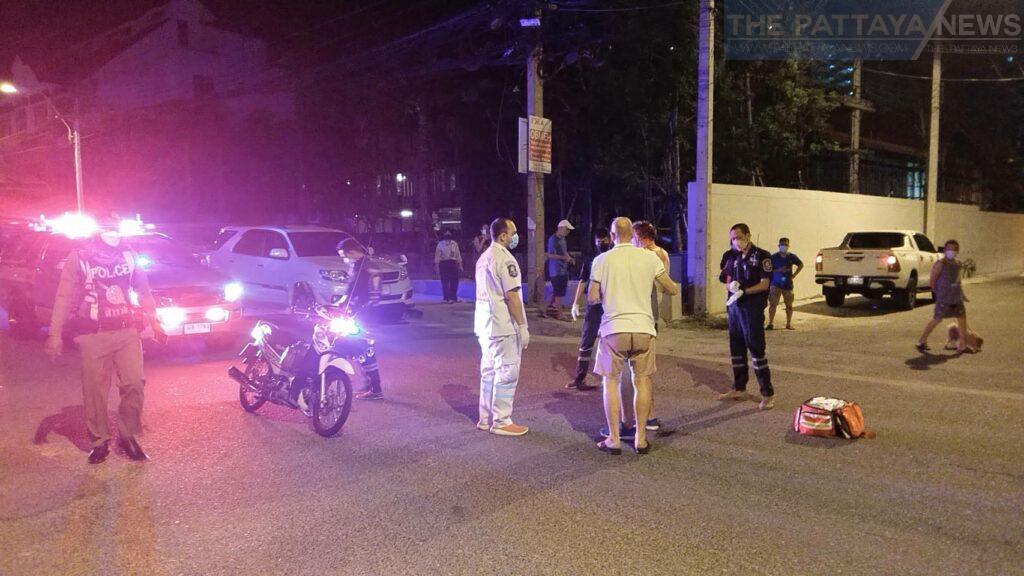 An unidentified injured foreign man, who witnesses said was a tourist and about 50 years old, was found lying in the middle of Pratumnak Soi 5 bleeding from several wounds with a few other foreign nationals helping direct traffic and checking on the man while waiting for emergency rescue services.
Pattaya police did not answer questions from the local media, citing an ongoing investigation into the incident.
However, witnesses at the scene claimed the foreign man had been involved in an altercation with the security at the restaurant and had been injured as a result of this incident. It was unclear what the alleged altercation was about or what exactly had taken place and TPN media has decided to not name the restaurant until/if further details are made available by law enforcement.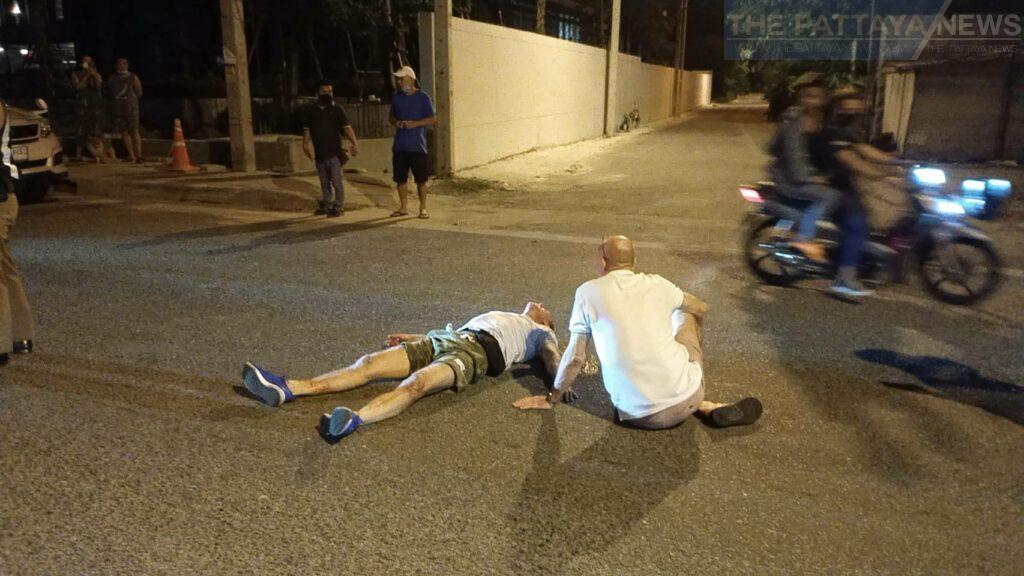 The injured man was taken to a local hospital for medical assistance. This is a developing story and updates will be given when and if relevant officials and agencies release them. If you were at the scene of this incident and have further details please contact us at Pattayanewseditor@gmail.com. we will keep your identity confidential.
TPN media notes this is the second reported incident of a foreign tourist injured after an altercation at a "restaurant" in less than two weeks. The prior incident was below.
https://thepattayanews.com/2022/03/18/foreign-tourist-allegedly-attacked-by-security-guards-after-bill-dispute-in-central-pattaya/