Pattaya, Chonburi –
  Former Pattaya Deputy Mayor and vice-minister for culture Poramase Ngampiches yesterday, March 23rd, announced a run for Pattaya Mayor on behalf of the "Rao Rak Pattaya" group in the upcoming election in May.
Currently appointed Pattaya Mayor Sonthaya Khunplume, in the role since September of 2018, who served his last day today March 24th, has decided not to run for election, however, Poramase is a member of the same political group and is campaigning on a platform to continue and finish the work Sonthaya started.
With his work experience in both national and local government, Poramase revealed that he was not pressured to become a candidate and was ready to solve Pattaya people's problems, especially on the issue of earning a proper living after suffering from Covid-19 hardship for two years. Poramase, like his competition, is well aware that the topic of Covid restrictions and loss of almost all tourism revenue is a major one for Pattaya and that any successful candidate will need to explain how the city will return to "normality" and fully reopen to tourism, both domestic and foreign.
He said: "The first thing that I would solve was the issue of how Pattaya people could earn a living again. In the past two years, the city of Pattaya became dry. It was almost unlike the same tourist attraction that had previously generated more than 300 billion baht in revenue per year, was the 19th most visited city in the world, and had ten million foreign tourists and seven million domestic in 2019. From now on, the focus must be on promoting domestic travel to replace an income loss from foreign tourists from China, Russia, India, Japan, and Korea who couldn't travel yet in large numbers for a variety of different reasons. We must also fully restore all business sectors, including the nighttime economy, which has been closed legally due to Covid restrictions for a year almost. That sector (nightlife) is a massive "magnet" driver for tourism for Pattaya that positively impacts every other sector in the city when it is running normally."
TPN notes, however, that the restrictions legally shutting nightlife (although they are mostly temporary restaurants currently with a variety of rules) is a national one and not a local decision. However, the Thai Center for Covid-19 Situation Administration, or CCSA, has a plan to treat Covid-19 as endemic by June "ish" and with the election scheduled for May 22nd for mayor, it is hoped these restrictions would be eased by then.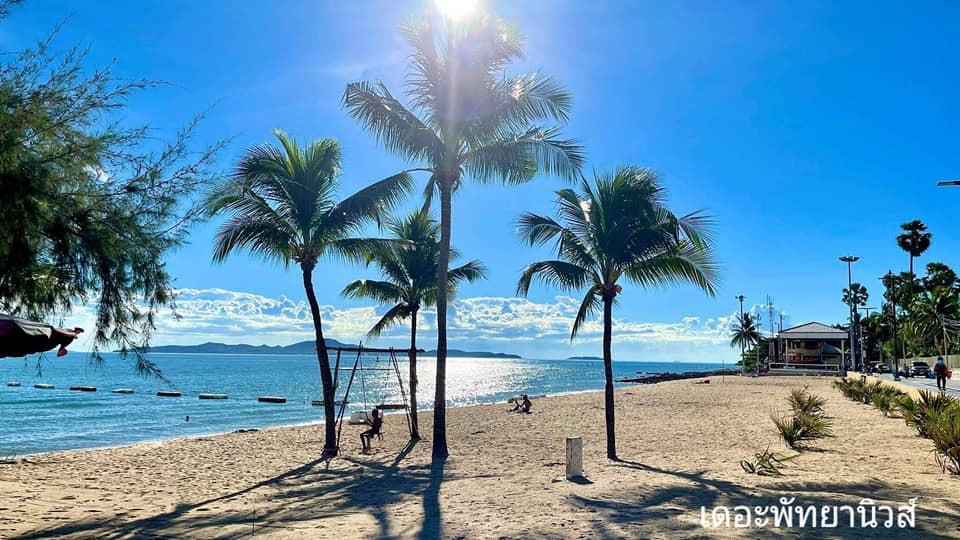 The former Vice Minister for Culture also mentioned the current criticism among local residents of the constant road drilling that the government, in fact, aimed to push city development in as many aspects as possible as seen in various launching projects, such as the power and communication cables project in 9 main areas and road reconstruction. But the process may affect the lives of the people and may be delayed due to the labor problems during the Covid-19 situation.
Poramase continued: "If I was able to be in the position, I'd expedite proposed plans and get them done as soon as possible as well as other problems, such as coastal landscape adjustment, tree conservation, etc. I'd probably use the connections available to request a budget allocation from the government in line with the Special local government's budget which was approximately 2 billion per year if it included tax."
"I want people to believe in the "Rao Rak Pattaya" group that we will volunteer to work hard with transparency and vision for the benefits of the people.  Pattaya is a leading world-class tourism city and Pattaya people deserve a more comfortable lifestyle. We are ready to work collaboratively and harmoniously with all parties." Poramase concluded.
Stay tuned right here at TPN for all election news.
-=-=-=-=-=-=-=-=-=-=-=-=-=-=–=–=–=–==-
Need Covid-19 insurance for your next trip to Thailand? Click here.
Follow us on Facebook
Join us on LINE for breaking alerts!