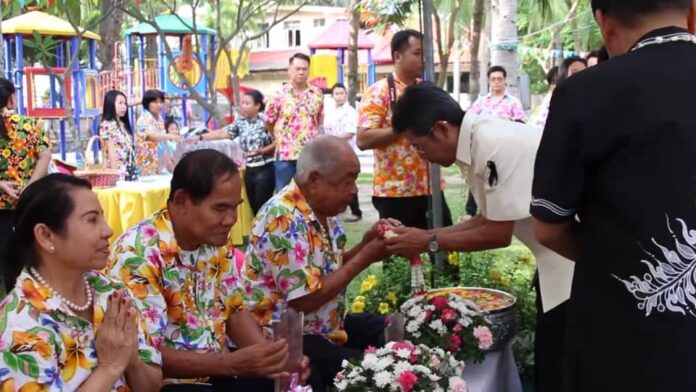 Pattaya-
The Pattaya mayor has allowed this year's Songkran festival (also known as the water festival and Thai New Year) to go on at Pattaya and Na Kluea, but the focus will be on traditional and religious practices. Water splashing, water fights, alcohol consumption, powder, foam parties, and parties, in general, was still prohibited due to concerns around Covid-19.
Mr. Sontaya Khunpluem, the Pattaya mayor, gave the green light for Songkran to continue this year which will take place from April 18th to April 20th in the Pattaya, Naklua, and Bang Saray areas. The national holidays will be from April 13th-April 15th. This will be the first time since 2019 "Wan Lai" on April 19th, or the day of water, will be allowed in Pattaya due to Covid-19 precautions. However, it's unclear what this will look like as water play and fights will be banned due to the still ongoing spread of the virus.
April 19th is typically the single biggest party of the year for Pattaya, even more so than Christmas and New Year, but due to the strict rules to "prevent the spread of Covid-19," it will look significantly different.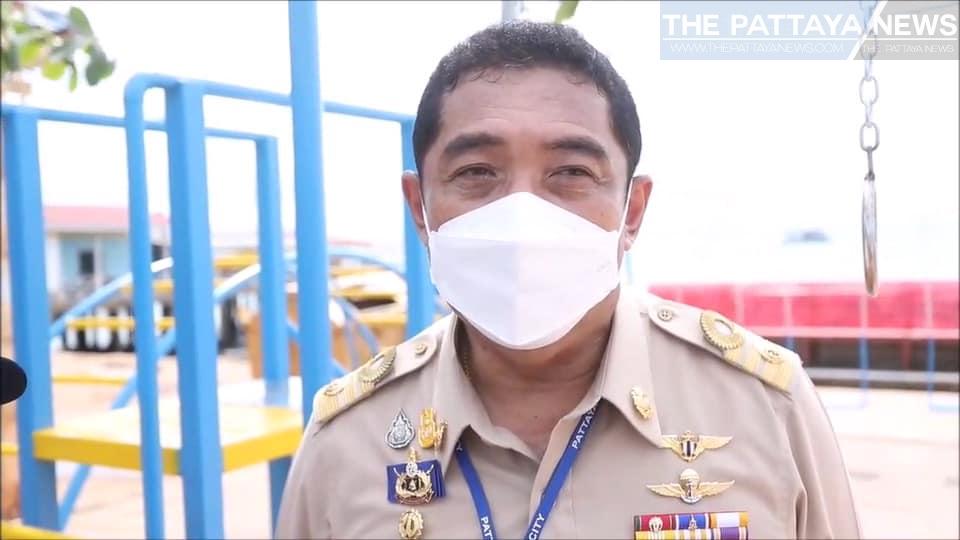 This year, according to the Mayor, the main focus will be on upholding Thai traditional practices such as merit-making, bathing the Buddha's statue, and paying respect to the elderly to avoid close-contact activities to cope with the "Covid Free Setting" regulation. The city is still planning exactly what the 19th will look like but admitted that with water play in public spaces, such as roads, prohibited, it will be very different and toned down.
However, the Pattaya mayor claimed the event will be just as rewarding, fun, and entertaining for those who attend to experience traditional Thai culture and learn more about the history of Songkran as well as the Buddhist religion. This remains to be seen, although TPN notes the event has always been controversial and some ex-pats have despised the event that generally brings the city to a massive wet standstill for a week. Those folks will likely enjoy that for the third year in a row the event will be, officially anyways, dry.
Banned activities will include water fighting, foam parties, powder usage, themed events, parties at venues with water, throwing water from the back of trucks, alcohol consumption, dancing, and likely anything else seen as breaking strict Covid-19 social distancing rules. Masks will be required at all times, even outside, during Songkran events, and without the cold water to cool one down during the hottest time of the year it is guaranteed to be a toasty event.
Furthermore, the event will be held under Covid-free settings so in theory, one will need to be fully vaccinated against Covid-19 and take a rapid antigen test before attending the events.
What do you think? Will the event still drive tourism with all the restrictions? Tell us in the comments below.
=-=-=-=-=-=-=-=-=-=-=-=-=-=–=–=–=–==-
Have a General news tip, press release, question, comment, etc? We are not interested in SEO proposals. Mail us at Pattayanewseditor@gmail.com