National –
The total number of incoming calls on the national Thailand Covid-19 hotline, 1330, has exceeded 70,000 a day, exceeding the system capability, the National Health Security Office (NHSO) revealed today, March 3rd.
According to NHSO hotline records between February 21st and March 1st, the number of daily incoming calls was around 40,000-70,000 calls, while non-voice channels or online platforms (such as Line and Facebook) had reached more than 9,000 messages due to more than 20,000 new reported cases per day.
The increased calls came as cases rose across the country, despite a national average of 95% of them asymptomatic or mild, and in highly vaccinated provinces, like Chonburi, over 99%.  Calls have increased as hospitals and doctors have increasingly asked those without symptoms to stay home and self-isolate and rest and attempt to convince them that, with Omicron, Covid is mild or less for the overwhelming majority of people. However, many Thais continue to overwhelm hotlines when they test positive on home Covid-19 tests or want to "push" to be given hospital treatment or further care, even when doctors say it isn't needed.
This comes as the Center for Covid-19 Situation Administration, or CCSA, attempts to "change people's mindset" around Covid-19 and reassure the public that, for most people, it isn't an emergency requiring hospitals or doctors. This has, according to the CCSA, been a struggle, especially in rural provinces and areas that have, until recently, had few to almost no cases of Covid-19 and due to many people continuing to confuse the more severe Delta strain with the current Omicron strain that dominates the country.
On March 1st, the number of incoming calls has reached the highest volume of up to 70,300 calls and more than 12,000 messages on non-voice direct channels. This coincided with hospital changes that have been instructed to direct people to self-isolation at home in most areas if the infected show no or mild symptoms, with many people reportedly still "worried". Additionally, many people were just simply confused about what to do if testing positive for the virus and trying to "do the right thing" by reporting a positive case.
NHSO secretary-general Dr. Jadet Thammathat-aree told the Associated Press that there were more than 400 volunteers that were stationed and working tirelessly to answer the hotline calls. However, the number of calls has exceeded the officers' and the system's potential to support them all.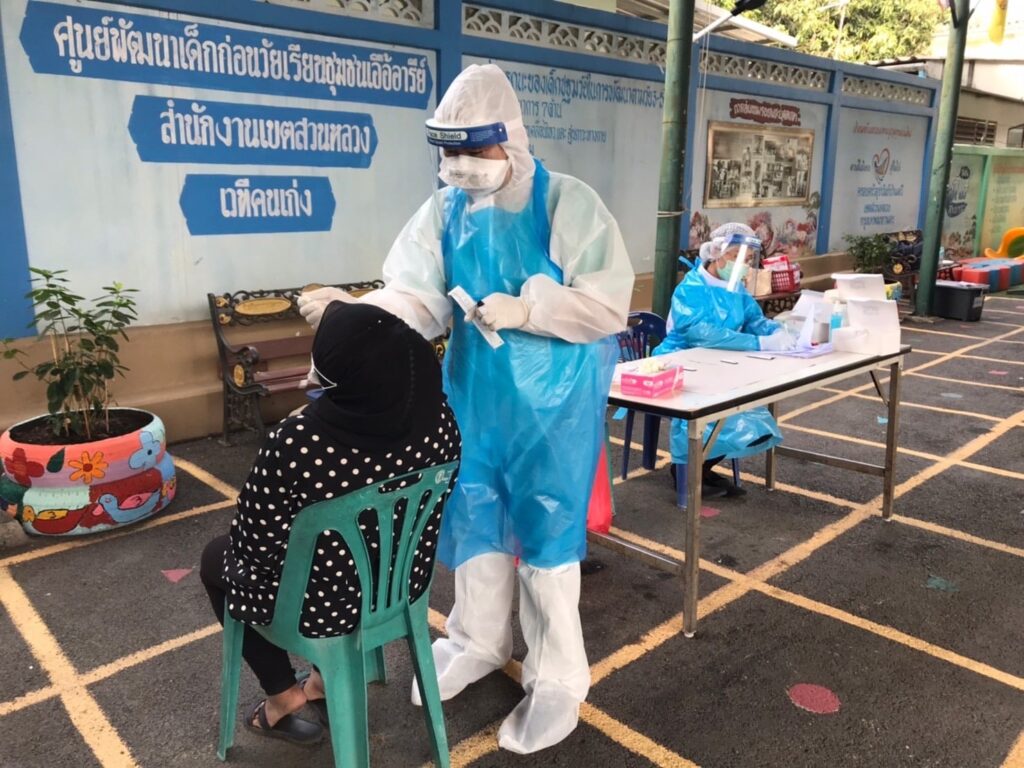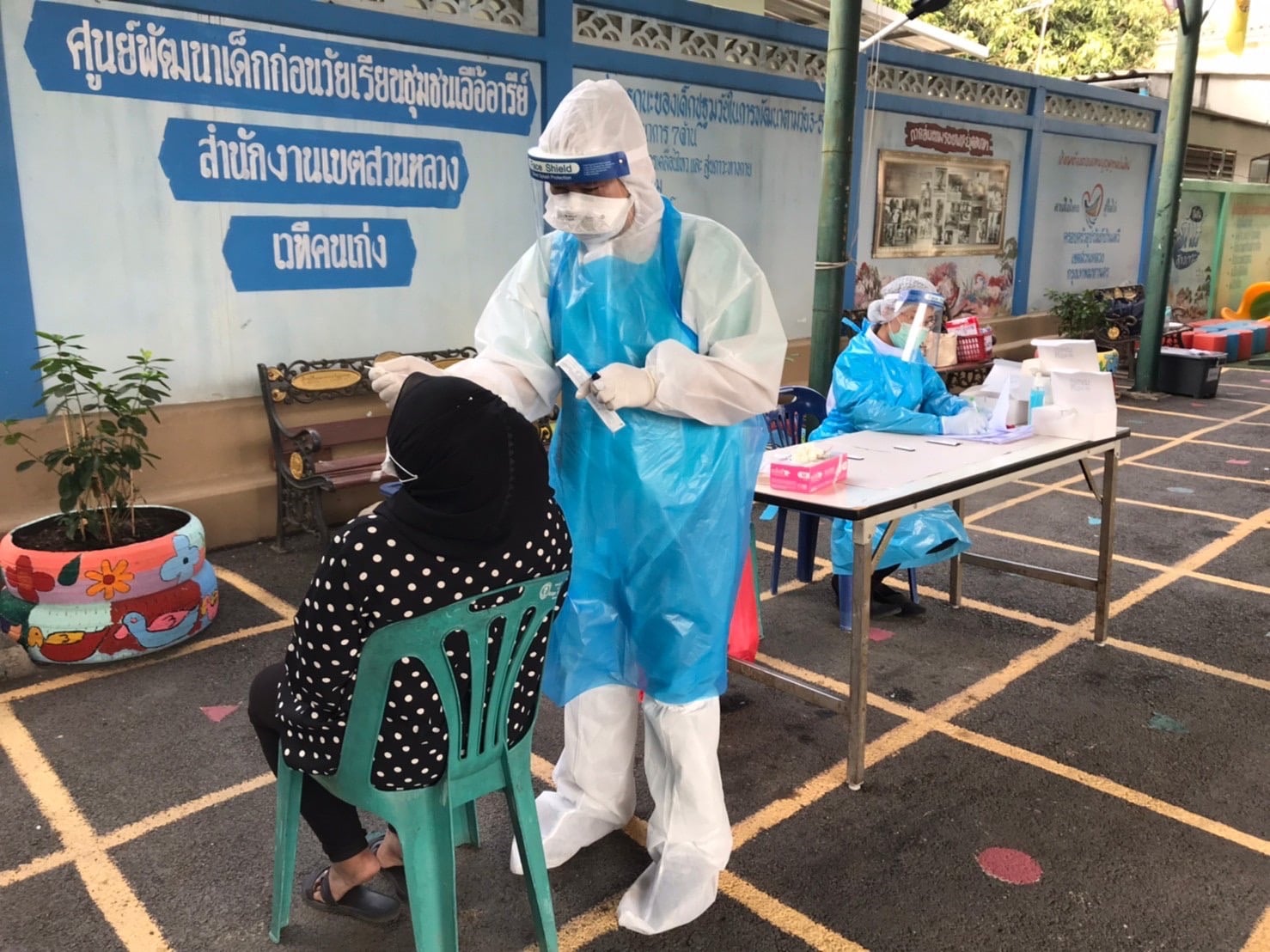 Dr. Jadet said that the NHSO was trying to solve the problem by mobilizing more volunteers and officials from related organizations to assist in answering phone calls. The Total Access Communication Public Company Limited or DTAC had offered sim cards and their officers to help answer questions and receive issues from people infected with Covid-19 on the NHSO's official LINE account as well.
"NHSO hotline 1330 staff and all volunteers were willing to provide assistance for everyone who was reaching out to us. But with a large number of calls, the latest had reached more than 70,000 calls per day, we had to apologize for any inconveniences caused to all callers and people who communicated through online channels. The NHSO would try to resolve this issue as quickly as possible," the NHSO secretary-general said.
As of today, a number of Covid-19 daily infections nationwide have reached 23,618 cases, accumulating a total of 734,727 cases since January 1st or the wave of the Omicron variant.
-=-=-=-=-=-=-=-=-=-=-=-=-=-=–=–=–=–==-
Need Covid-19 insurance for your next trip to Thailand? Click here.
Follow us on Facebook
Join us on LINE for breaking alerts!