Phuket –
Phuket's Deputy Governor today, February 20th, announced the island's readiness to be a pilot area for treating Covid-19 Coronavirus as an endemic disease, reducing restrictions and the number of quarantine days for infected patients.
Deputy Governor Phichet Panaphong told the press that the island was willing to be the first pilot province to declare Covid-19 as an endemic disease. However, it must be done under preventive measures and criteria. For instance, there must be no more than 0.1 percent of the population in terms of fatalities, as well as other requirements and conditions set by the Ministry of Public Health.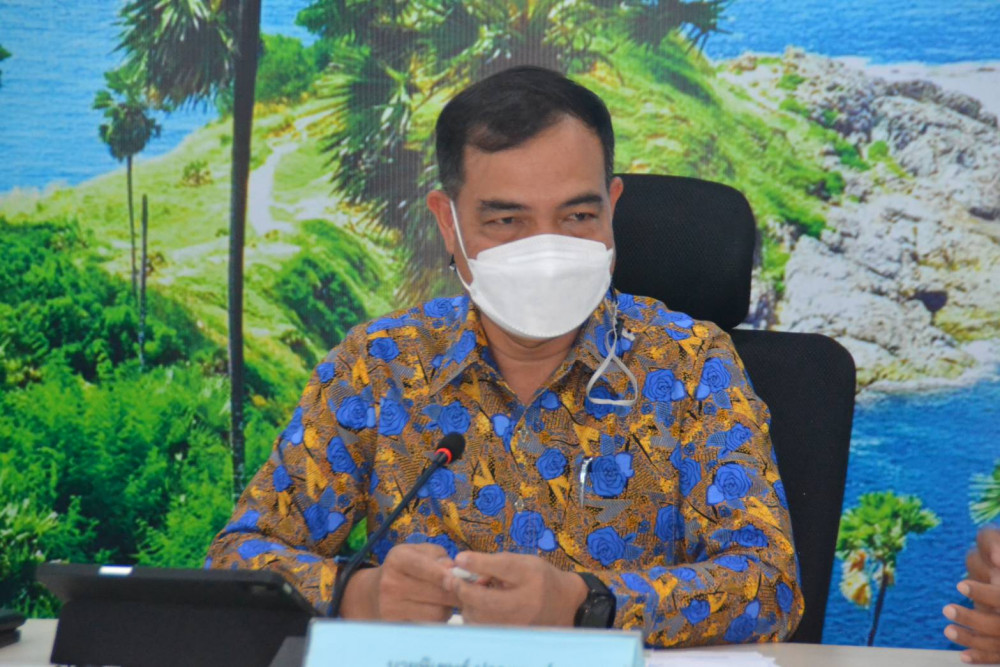 Moreover, Phuket could be a pilot province to reduce the quarantine period if positive for Covid-19 or a high-risk contact from 10 days to what they propose as the 5:5 method. According to the Deputy Governor, the first 5 days would be home isolation or quarantine at hospitels or hospitals for symptomatic treatment and the next 5 days would allow the patients to return to working and life under strict self-protection measures.
The island also proposed to be the first area to cancel the reporting of daily reports of the infection numbers (Cases) and report only infected patients with a color-coding system of yellow, red, and black cases, depending on the severity, in order to reduce public concerns and have the public stop focusing on "cases", most which are mild or asymptomatic, but rather the seriousness of them and deaths.
"The Phuket authorities thought that the public concern would lower if we stopped focusing on cases and instead entirely focused on serious cases and deaths. Now, we still have to follow the situation closely, but we believe that Phuket was ready to be a pilot province for this test. Thanks to all sectors for monitoring, coordinating, facilitating, and solving various problems related to Covid-19 situation and infected patients both Thais and tourists," Phichet stated.
The proposal, notes TPN media, would need to be approved by the Center for Covid-19 Situation Administration, or CCSA, and is only a "proposal", with no guarantee of being accepted or tried.
-=-=-=-=-=-=-=-=-=-=-=-=-=-=–=–=–=–==-
Need Covid-19 insurance for your next trip to Thailand? Click here.
Follow us on Facebook
Join us on LINE for breaking alerts!