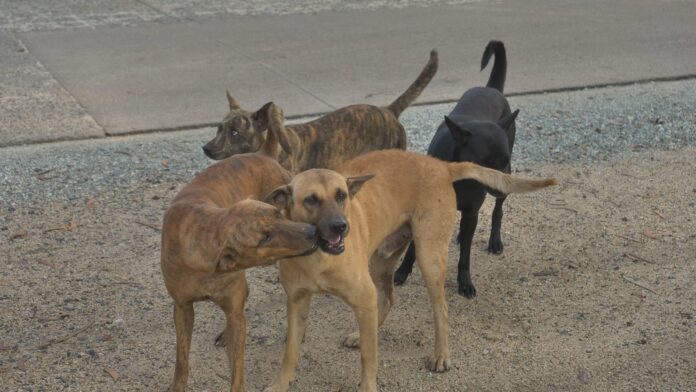 Pattaya/Jomtien-
 The following is a message from the Animal Army, who needs YOUR help to vaccinate and sterilize stray dogs on Dongtan Beach and around Pratumnak Hill set for the middle of March. We often get people raising concerns about the stray animals in Pattaya, here is how YOU can make a difference.
-=-=-=-=-=-=-=-=-=-=-=-=
PRATAMNAK HILL – DONGTAN BEACH
In response to the current rabies outbreak and red zone alerts, our experts will be conducting a mass sterilization and vaccination campaign in Pratamnak Hill and Dongtarn Beach between 08/03/2022 – 10/03/2022.
-=-=-=-=-=-=-=-=-==-=-=-
This response has been kick-started thanks to a supporter (name removed-TPN) and an anonymous resort. However, we still need to raise a further 32,000฿ to ensure 60 street dogs have full treatment including:
Darting & Return Transport
Health Check
Sterilization
Ear Tattoo
Vaccination
Parasite Control
Hospital Inpatient
Medication
Reflective Collar
Please help with a donation to assist us to sterilise and vaccinate as many dogs as possible in red zones. Our street friends have it hard enough, let's work together to stop the spread.
Animal Army Foundation
Kasikorn Bank
ACC: 081-8-61790-9
PromptPay: 085 093 5954
RABIES RED ZONES
* Map pins may not be an exact pick-up location
-=-=-=-=-=-=-=-=-=-=-=-
For more about the Animal Army, see our prior article below: