Bangkok –
A group of truck drivers is gathering for an overnight protest in front of the Ministry of Energy in the Chatuchak district of Bangkok today, February 8th, to demand the Minister's resignation after what they say is failing to solve a high fuel price problems.
Apichart Prairungruang, Chairman of the Land Transport Federation of Thailand (LTFT), announced that members of the 'Truck Power' group would continue to stage the protest and stay overnight in front of the Ministry to pressure Minister Supattanapong Punmeechaow's resignation.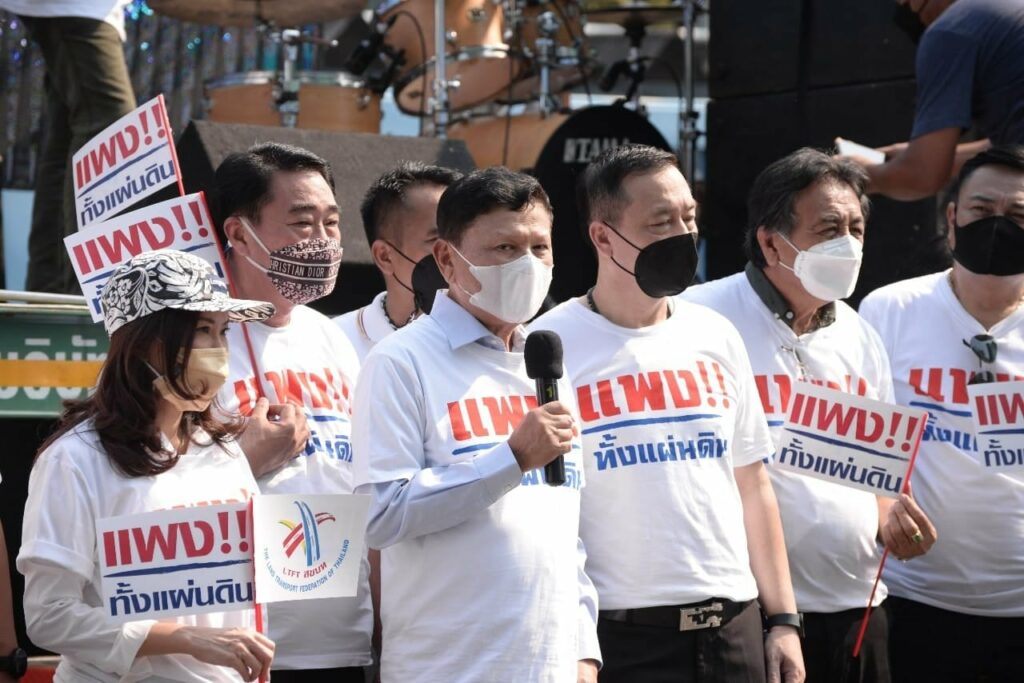 "Today, we will definitely stay overnight. I'd like to announce clearly. Mr. Supattanapong doesn't deserve to be in this position because he is responsible for taking care of energy resources and the economy but the prices of fuel and goods are getting more expensive for the whole country. He has no smarts," Apichart said.
The "Truck Power" protest was staged lawfully and peacefully by logistic transportation entrepreneurs – including lorry drivers, taxi drivers, bus drivers, and truckers – with several trucks deployed along the Vibhavadi Rangsit Road since this morning. Speeches on topics were held such as how the fuel price distribution structure was unjustified and only favor to the limited capital groups, ignoring other small businesses of the same field, according to their statement.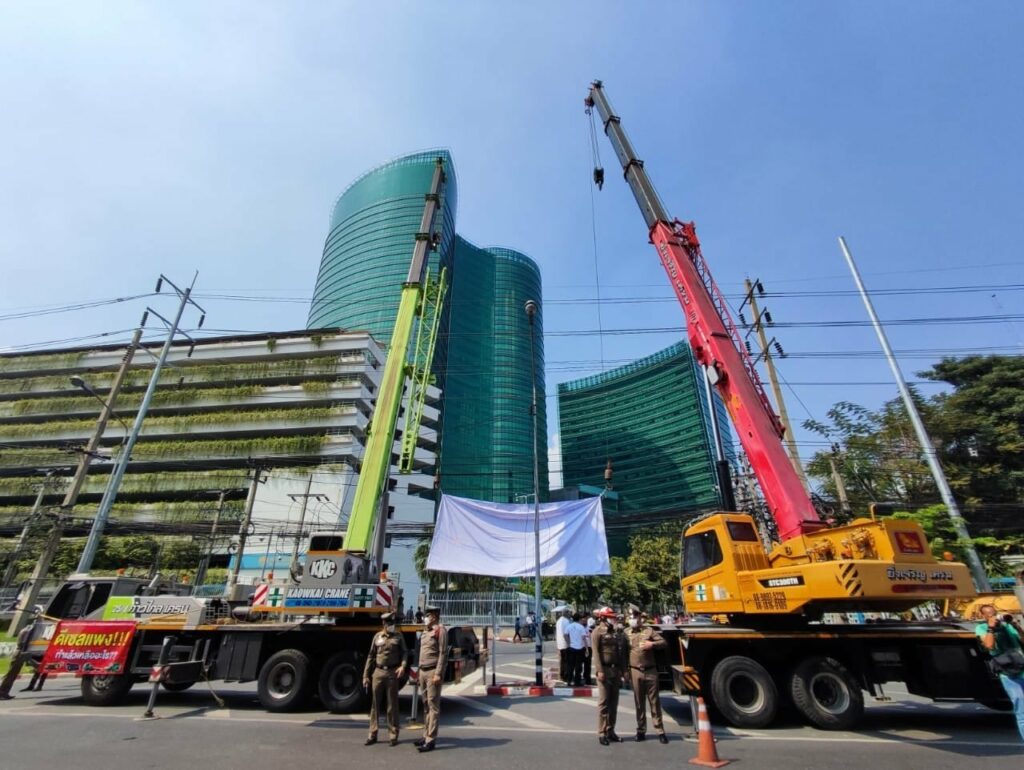 The LTFT President also stated that, according to them, the government had been treating the transport operators as second-class citizens. Previously, the government had offered a helping hand for prominent airlines but not for transport operators which LTFT said had also been badly hurt by Covid-19 restrictions and measures for the past two years, especially land border closures.
He continued: "The government helped the airlines by reducing the excise tax on fuel from 7.44 baht/liter to 0.20 baht/liter. But the price of diesel fuel had an excise tax of 5.99 baht/liter and had never been reduced which is unjustified. The change of diesel blended with 5% palm oil-derived methyl ester, from 7%, also did not lower the price of the fuel, which didn't make sense."
"We organized these activities in accordance with the law as a symbolic protest. We'll make sure it didn't cause people any trouble. We only wanted to let the government know that if the transport system is shut like this, what would they do?" Apichart concluded.
Photo Courtesy: Sanook
-=-=-=-=-=-=-=-=-=-=-=-=-=-=–=–=–=–==-
Need Covid-19 insurance for your next trip to Thailand? Click here.
Follow us on Facebook
Join us on LINE for breaking alerts!