Sri Racha –
A gold shop robber armed with a knife and hammer has been arrested after stealing several gold items from a pawn shop in Sri Racha.
On Monday (January 31st) the Sri Racha Police was notified of the robbery at 3:20 P.M. at a pawn shop in the Surasak sub-district.
Video and article for reference below:
Gold robber gets away with 600,000 baht from a pawn shop in Si Racha
Today (February 2nd) the Sri Racha Police hold a reenactment at the pawn shop after they have arrested the suspect Mr. Pongpan Thippayawar, 42, from Sakhon Nakhon.  Seized from him were gold items worth more than 60,000 baht (Far less, TPN media notes, than the original amount estimated around 600,000 baht by the pawnshop, although the suspect claims he dropped some items while fleeing). Pongpan is facing charges of robbery.
Mr. Pongpan told Sri Racha police, "I am unemployed and broke. The knife and the hammer were already under my motorbike seat. I did not plan to rob the shop but while driving by decided on a whim it was worth trying. I had no real plan and that's why I got caught so quickly. I regret my spur-of-the-moment decision to rob the gold shop. I dropped several gold items fleeing the shop as well."
However, Sri Racha police stated to TPN media that they did not believe that the suspect dropped some gold items. They are continuing their investigation to find the other gold items that they believe had been potentially hidden by the suspect.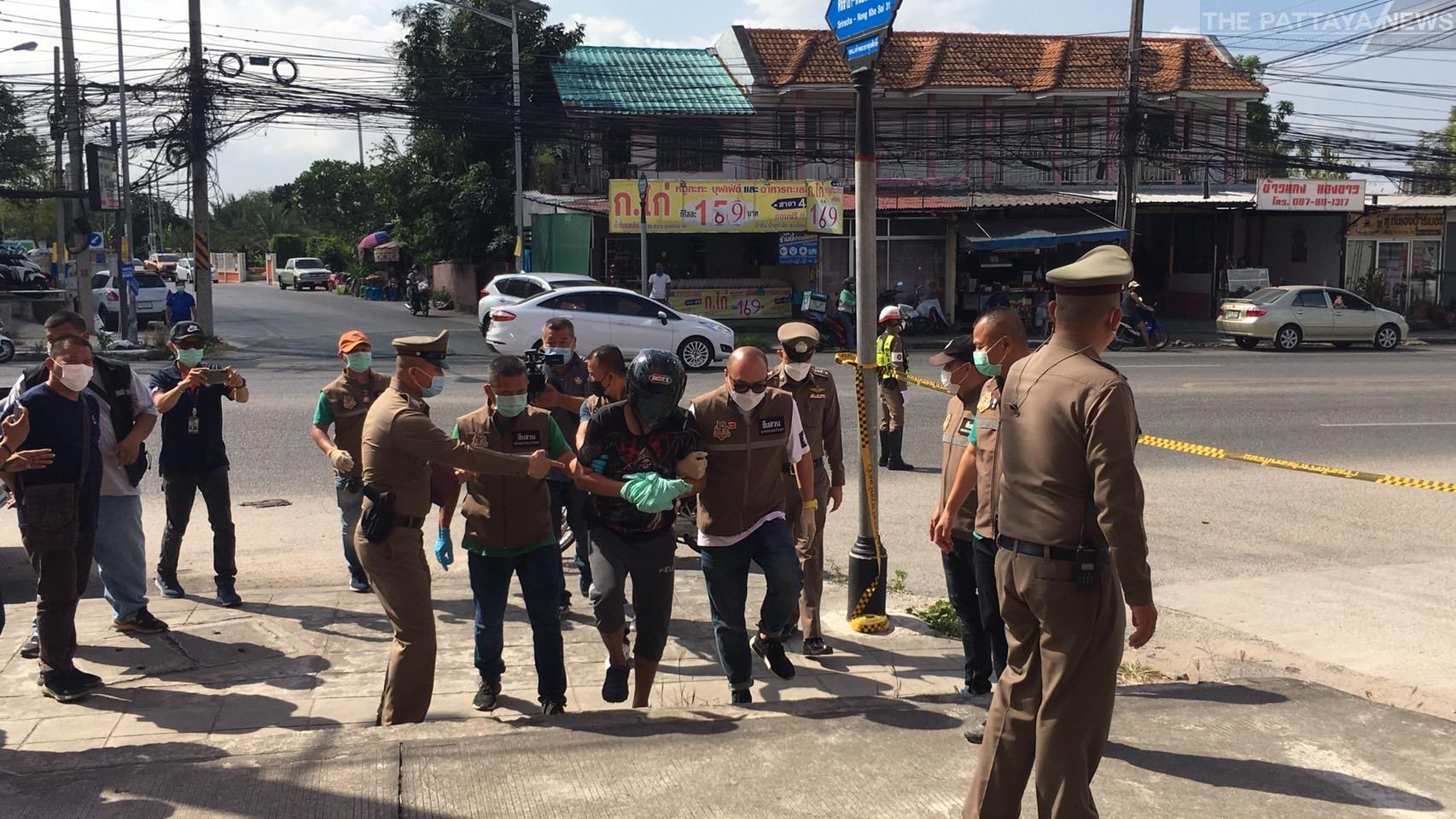 =-=-=-=-=-=-=-=-=-=-=-=-=-=–=–=–=–==-
Join us on LINE for breaking alerts!