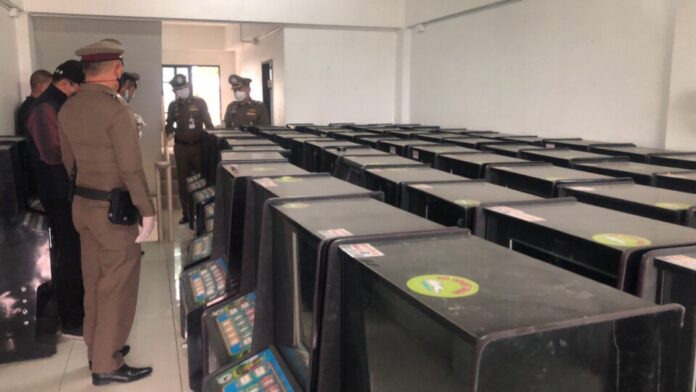 Thailand-
The following is a weekly feature article looking at this same time period LAST year in Pattaya and Thailand news.
This weekly feature takes a look back at news from the same period last year (and sometimes different time windows, such as six months or three months) to see how things have changed, following up on the progression of stories, as well as look at potentially broken promises or things that didn't take place as promised in Pattaya and Thailand.
As we publish dozens of stories a week this is a quick way for people to take a look at what the biggest stories were a year ago, as chosen by our editorial team, and how they impact us today and relate to current news. They are in no particular order of importance, however, are roughly in order of publication.
This week, we cover the fourth week of January 2021, from Sunday, January 17th, 2021 to Saturday, January 23rd, 2021. During this period last year widespread Covid-19 restrictions were in place due to a renewed breakout stemming from illegal gambling establishments and markets.
1. Thai government warns against large gatherings, including political protests, due to "Covid-19"
A year later, this ban is still in place. The government claims this is only to protect public health, critics say it is to stop protests and expression.
Thai Government warns against gatherings, including political protests, due to Covid-19, states the prohibition is due to concern for people's health
2. Entertainment industry asks for more financial support due to Covid-19 related closures
A year later, they got 5000 baht late last year for qualified workers under Thai social security but, legally, entertainment venues have been closed since April of 2021 currently and have only been allowed to be temporary "restaurants" with a variety of rules.
Entertainment industry, led by prominent Thai musicians, ask Thai Prime Minister to provide more financial support during Covid-19
3. Children cannot afford another year of lost education due to Covid-19
Unfortunately, many lost exactly that when a third "wave" of Covid-19 hit in April of 2021, closing schools for most of the year. In Thailand during Covid-19, at least until recent vaccines were extended to kids and teens, schools are often the first to close and last to open. On the bright side, despite the rise of the fast-spreading Omicron Covid-19 variant, schools remain open in much of the country now, although it depends on the province and provincial officials.
Press Release: Children cannot afford another year of school disruption due to Covid-19
4. Banglamung and Chonburi police seize over 150 illegal slot machines in the Pattaya area
This was part of a widespread crackdown on gambling, linked to Covid-19 clusters last year.
Banglamung and Chonburi police seize over 150 illegal slot machines in Pattaya area
5. Frustration grows as Eastern provinces remain under tough Covid-19 restrictions and closures despite lack of cases, Thai government says no decision until the very end of the month
Restrictions were lifted in early February of last year but unfortunately returned in April of 2021 for most of the year, with as mentioned before bars and nightlife STILL legally closed, although allowed to be converted temporary restaurants.
Frustration grows as Eastern provinces remain under tough Covid-19 restrictions and closures despite lack of cases, Thai government says no decision until the very end of the month