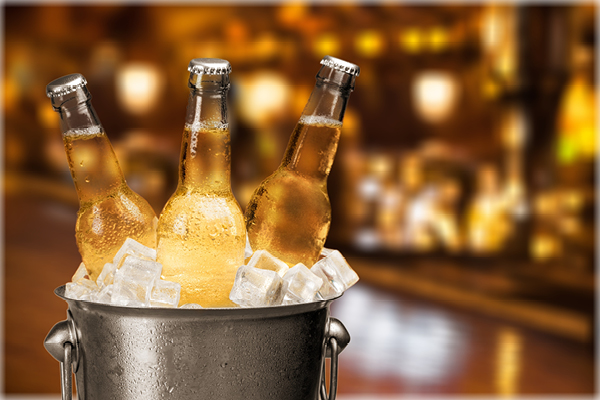 Thailand-
The following is our weekly feature in which we take a look at the top developing stories and things to follow over the next week. We are focusing on what is happening for the fourth week of January 2022, ending January 29th, 2022.
As we publish dozens of stories a week, this allows our readers to get a quick glimpse of the most important stories taking place in Thailand and Pattaya and to monitor and follow for the week ahead, as chosen by our editorial team. Let's get right into it with the biggest news of the week and what important stories to follow and look for this week that are likely to see further developments: -=-=-=-=-=-=-=-=-=-=-=-=-=-=
1. Restaurants and qualified converted "restaurants" can now serve alcohol in approved areas until 11:00 P.M.
After weeks of unpopular 9:00 P.M. closing and "last call" for alcohol in Pattaya and other approved drinking areas in Thailand, the Center for Covid-19 Situation Administration in Bangkok
and Chonburi Governor has officially allowed the time to be extended to 11:00 P.M. 
Legally, nightlife and entertainment, which includes bars and pubs, are still closed (Since April 10th, 2021) with no firm reopening date in Thailand. However, with proper certifications, most of these venues have been allowed to temporarily become converted restaurants. Today is the first day of the 11:00 P.M. closing which business owners in tourism-reliant Pattaya said was badly needed and a good start but are hoping more easing, such as returning to 1:00 A.M. closing and legal reopening of the entertainment sector, will come soon. -=-=-=-=-=-=-=-=-=-=-=-=-=-=-=-=-
2. Thai Prime Minister goes to visit Saudi Arabia for the first time in thirty years
From the Ministry of Foreign Affairs:
H.E. General Prayut Chan-o-cha (Ret.), Prime Minister of the Kingdom of Thailand, will pay an official visit to the Kingdom of Saudi Arabia between 25 – 26 January 2022 at the invitation of His Royal Highness Prince Mohammad bin Salman bin Abdulaziz Al Saud, Crown Prince, Deputy Prime Minister, and Minister of Defense of the Kingdom of Saudi Arabia.
This visit is the first visit by a head of government between the two countries in more than 30 years. The Prime Minister of the Kingdom of Thailand will meet with His Royal Highness Prince Mohammad bin Salman bin Abdulaziz Al Saud, Crown Prince, Deputy Prime Minister, and Minister of Defense of the Kingdom of Saudi Arabia, to strengthen and promote bilateral relations between the two countries.
TPN media will cover this historic surprise visit throughout this week. The visit was only announced this past weekend. –=-=-=-=-=-=-=-=-=-=—
3. Covid-19 cases continue to drop in Banglamung and Chonburi
This morning, January 24th, the Chonburi Department of Public Health reported the lowest amount of new Covid-19 cases in about three weeks as a New Year's wave of cases driven by the fast-spreading Omicron variant appears to have peaked, according to health officials. However, they urged the public to stay cautious and still follow Covid-19 guidelines and best practices like mask-wearing and social distancing. We will be following this throughout the week. Although the wave had a large number of cases, the vast majority were mild or asymptomatic according to Chonburi health officials. 4,790 people remain under medical care/watch currently in Chonburi but only one is listed as in serious condition at a hospital, defined by being on a ventilator or having pneumonia. That is all for this week. Have a safe week ahead.