Bangkok –
The Secretary of the National Security Council (NSC) will discuss several Covid-19 domestic preventive measures, including possible provincial color-coding rezoning, the return of "Test&Go", and a possible expansion of participating areas in the "Sandbox" project at the CCSA (Center for Covid-19 Situation Administration) general meeting on Thursday, January 20th.
Secretary-general Supot Malaniyom stated today, January 19th, that tomorrow's meeting would firstly summarize and assess the Covid-19 pandemic situation after the New Year's holiday before being followed by consideration of easing Covid-19 related measures and regulations in the country.
He stated to the press this afternoon: "The readjustment of provincial color zones would be proposed to be introduced as the number of daily infections had become stable and the medical system and public health system has more than enough capacity to support any increase in Covid-19 cases."
Provincial color codes, notes TPN media for those not familiar, essentially set a standard for rules and restrictions across entire provinces, ranging from "Dark Red" with the strictest restrictions and measures to "Green" which has little to no restrictions. Most of the country is currently classified as "Orange" which primarily enacts restrictions around alcohol sales bans at restaurants, closure of bars, pubs, and entertainment venues, and limits on the size of gatherings and events.
Some of the measures to be discussed tomorrow may be approved and put into effect as soon as February 1st, the secretary added. He noted in response to a question from a Thai reporter, however, that a legal reopening of the bar, nightlife, and entertainment industry (closed since April of last year) is unlikely and that the plan for this sector was a "slow, careful, cautious, and gradual reopening" with the first step being previous permission for these venues to open as temporarily converted restaurants instead.
Supot wanted to stress to the owners of entertainment venues that the CCSA and leaders were not "picking on them" or their industry but wanted them to understand that there were severe risks (in regards to Covid-19 clusters) of reopening the entertainment and nightlife industry in full without a careful and gradual approach. Supot did note that some individual provincial governors and leaders in tourism-reliant areas may be given "more leeway" on how to reopen their nighttime economies but did not go into this in-depth.
The "Test&Go" scheme and its entry requirements would also be discussed at tomorrow's meeting, noted Supot. There would still be a requirement for two RT-PCR tests to be completed for international arrivals, according to the proposal to be discussed tomorrow. The second test might be required on about the fifth to the seventh day of arrival before tourists were allowed to continue to travel across the country if proved negative. There would be no isolation, unlike the Sandbox scheme. Whether this would be approved or not would depend on the decision tomorrow, Supot stressed, noting that this was "just a proposal" and there was NO GUARANTEE that the program would return.
When being asked if the meeting would consider increasing the sandbox areas, the NSC secretary said that this was likely and that any such extension must depend mainly on the availability and readiness of health services in each area. Pattaya has been pushing for several weeks to become a sandbox once again, which essentially allows tourists not on test and go to stay at qualified hotels in sandbox areas but have the freedom to roam within the boundaries of the program for seven days. Once they pass several Covid-19 tests, they are then allowed to travel freely.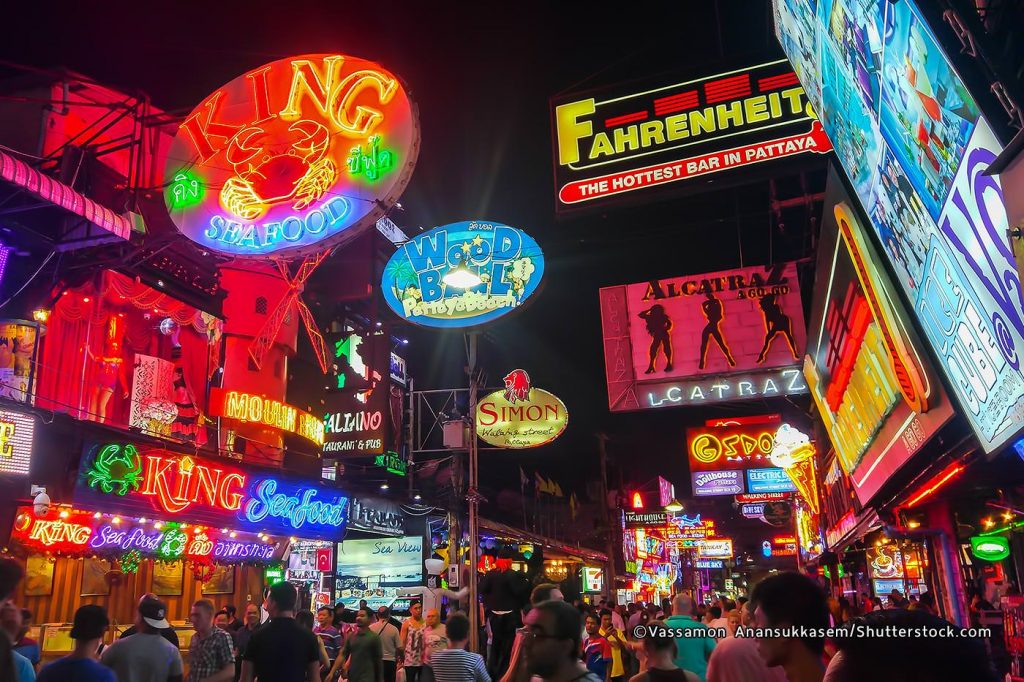 Another extension of the Emergency Decree, in place since April of 2020(!), would be likely mentioned at the meeting as well, according to Supot, as it was still necessary to prevent the spread of disease and for public safety as the number of daily infections would take some time to reduce to a safer level.
TPN media notes that the Thai government has considered multiple times to replace the emergency decree with toughened communicable disease control laws, however, approval for the change in these laws would need to go through parliament and was a time-consuming process.  Critics of the emergency decree claim it is primarily in place to discourage political protests and gatherings but the Thai government denies this, stating it only remains in place to "streamline" virus control efforts from a national level.
-=-=-=-=-=-=-=-=-=-=-=-=-=-=–=–=–=–==-
Need Covid-19 insurance for your next trip to Thailand? Click here.
Follow us on Facebook
Join us on LINE for breaking alerts!