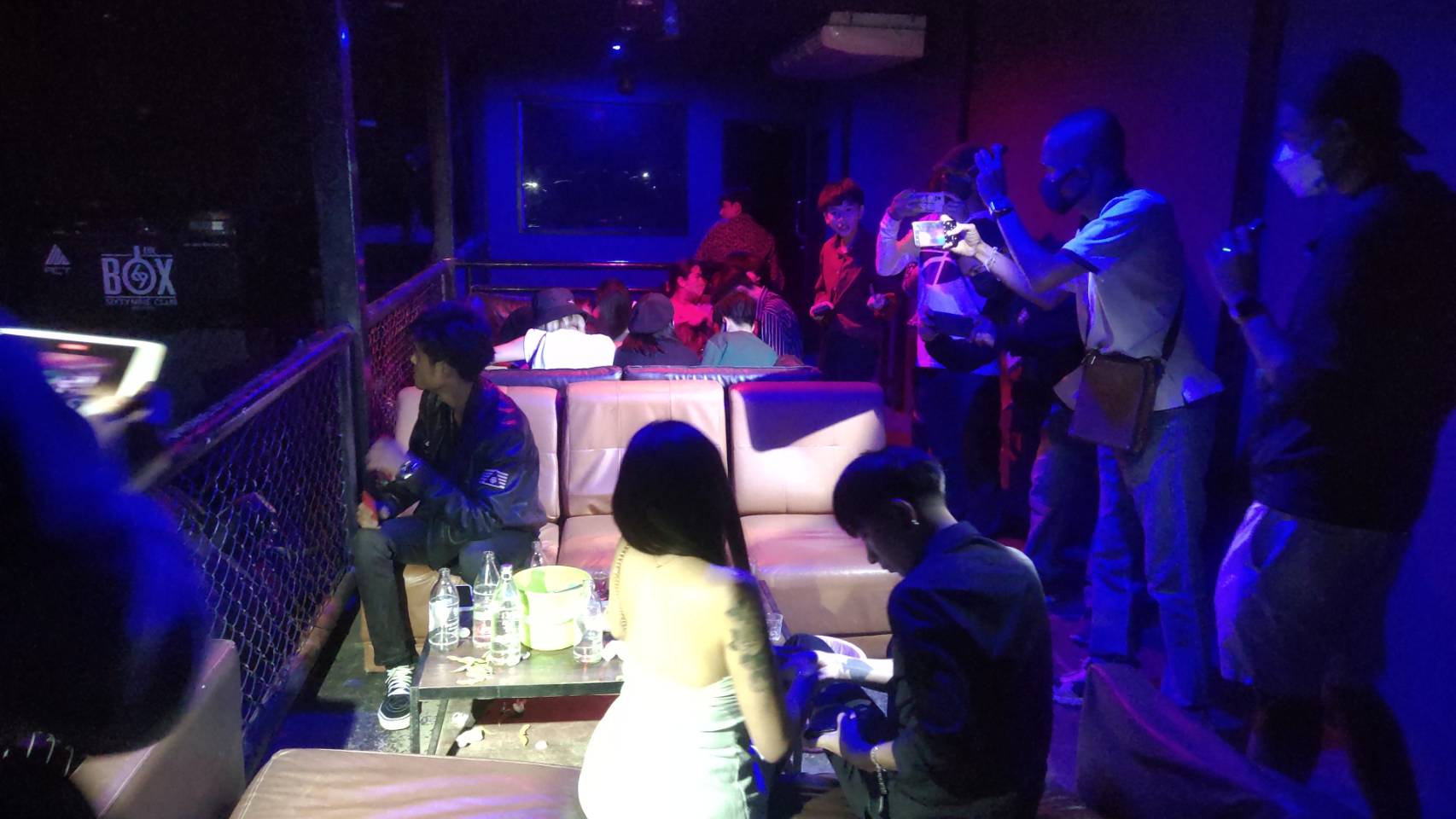 Pattaya, Thailand
Pattaya police continued what have become daily raids across the city and Banglamung designed to enforce strict new rules in place that Pattaya City officials say are meant to help stop the spread of Covid-19.
Currently, bars, nightlife, and entertainment venues have been legally closed since April of 2021 due to Covid-19. However, these venues have recently been given permission by the Center for Covid-19 Situation Administration, or CCSA, in Bangkok to legally become converted restaurants temporarily.
This change, however, requires them to be shut firmly by 9:00 PM, go through a certification process, and change their appearance and overall setting to meet strict new Covid rules. They are also supposed to check customers with rapid antigen Covid19 tests before entry.
At just before midnight yesterday, January 15th, 2022, Pattaya Police led by Pol.Maj. Gen. Kongpol Techakamphu, received a tip from a concerned citizen that the Box 69 Club in South Pattaya near the Soi Bongkot area was secretly operating as a nightclub and breaking Covid-19 rules set by the CCSA and the Chonburi Communicable Disease Committee.
The venue appeared to be closed with all lights off and a chain on the main entrance. According to Major General Kongpol, however, customers were being let in and out through a remote back entrance based on police observation. Additionally, many cars and motorbikes were in the parking lot which was unusual for a closed business. Upon arrival of a full squad of police to inspect the venue the back door was shut and locked immediately with signs of staff sealing the door.
Major General Kongpol gained permission to contact a locksmith to gain entry to the building as staff inside refused to unlock the doors.
This took some time, but once police gained entry with the assistance of a local locksmith they found dozens of people inside drinking, socializing, and allegedly breaking Covid-19 rules like not wearing masks or social distancing.
Customers were detained for random inspections but nothing illegal was reportedly found and they were let go. An individual who was identified as the "caretaker" of the venue, whose name was withheld by police pending a full investigation, was arrested and taken to the Pattaya Police station.
The caretaker will be charged with multiple legal violations, including not cooperating with a police investigation by attempting to lockdown the building and have everyone hide inside. Police also plan to identify the actual owners of the venue.
Major General Kongpol stated that the now daily raids that have seen dozens of venues allegedly illegally violating Covid19 rules raided in the past week will continue and warned converted restaurants to follow the current rules as unpopular as they may be or risk a total shutdown or alcohol sales ban. In 2021, alcohol sales were entirely prohibited for eight months at all restaurants, essentially entirely shutting the bar sector.