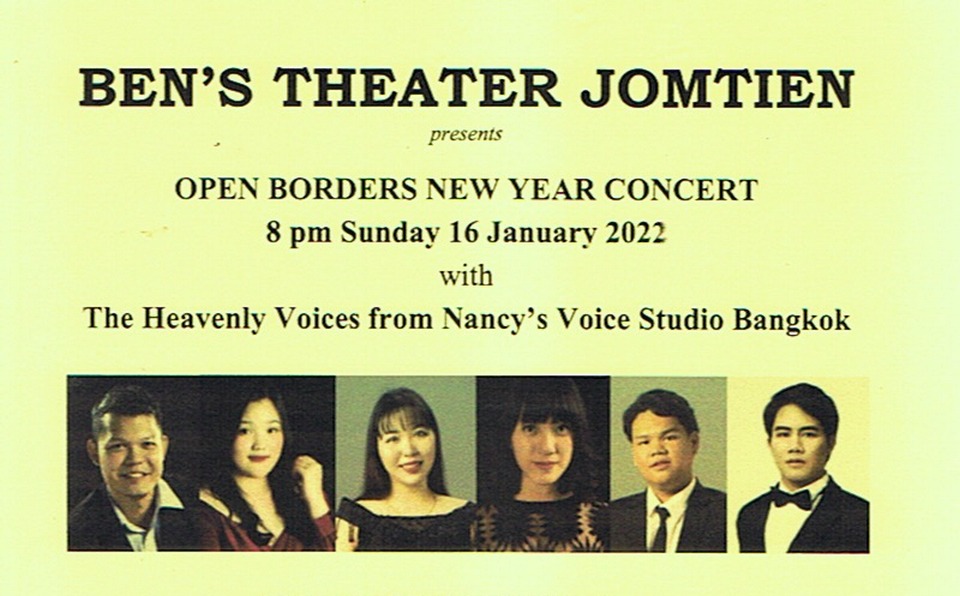 The following is a message from Ben's Theater in Jomtien to TPN media and our readers:
Dear friends and guests of Ben's Theater,
During the last couple of weeks, several of our audience members have expressed their concerns over health and safety at coming concerts. As you already know, the concert of 16th January had to be canceled for the second time, as several of the performers had been dissuaded by their teachers and families from visiting Pattaya.
We have to assume that similar concerns will be raised in connection with upcoming events at Ben's Theater thus jeopardizing future concerts. Cancellations, especially at short notice, are unfair and frustrating to both performers and audiences alike.
Under the circumstances, the Management Team of Ben's Theater has therefore decided that in this climate of uncertainty, all our planned concerts must be canceled for the foreseeable future. Naturally, this decision has been made with considerable reluctance, but we feel that health and safety are paramount for both the artists and the members of the audience. We are confident that you will understand the reasons for our difficult decision. 
We are looking forward to when the present situation becomes more favorable and when we can plan the next series of concerts with confidence.
Yours sincerely,
Ben Hansen
Colin Kirkpatrick
Management Team Ben's Theater Jomtien