Pattaya, Thailand-
A team of over fifty police led by the Deputy Chonburi Provincial Police commander himself and including many regional police inspected dozens of alcohol serving establishments last night, January 12th, 2022, around 930 PM.
The inspection, which is due to current strict rules implemented at a national level by the Center for Covid-19 Situation Administration, or CCSA, was primarily geared at venues allegedly breaking the current strict closing time of 9PM for converted restaurants, which are venues that were previously bars and entertainment venues.
Legally, all bars and entertainment venues have been closed nationwide since April 10th of 2021, however, they have been given permission to temporarily open as "restaurants" with strict Covid19 rules, various licensing and certification procedures, and following the 9 PM closing time.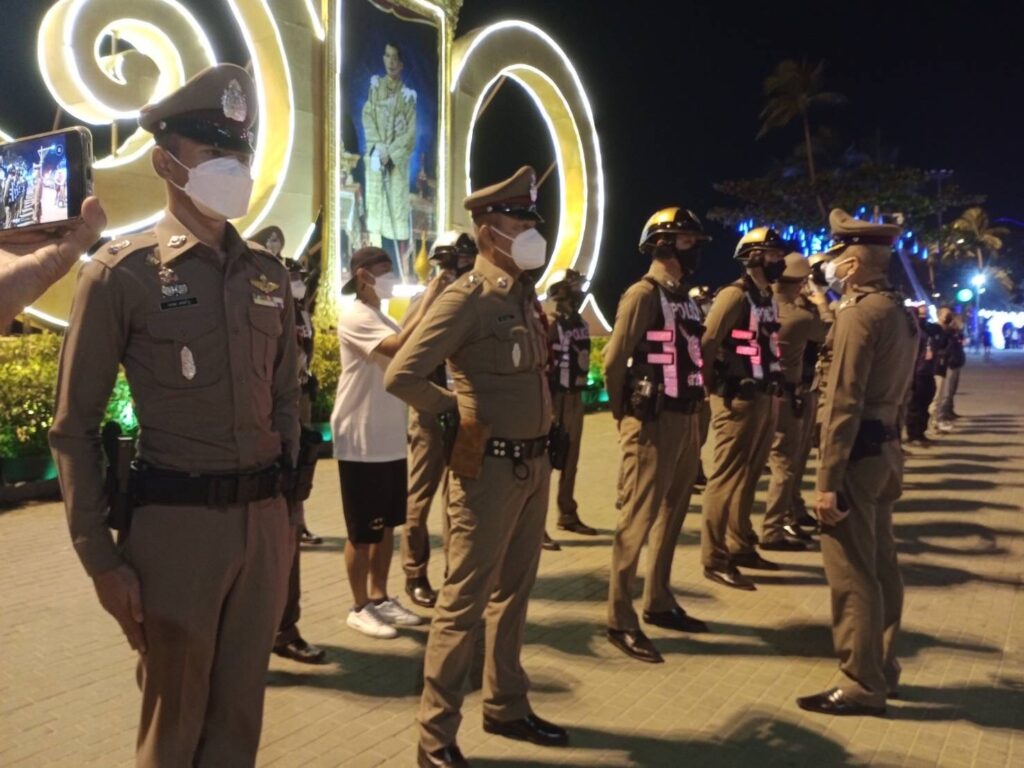 According to Pol. Col. Thanawut Jongjira, Deputy Commander of the Chonburi Provincial Police, most venues have cooperated with the 9 PM closing time set by the CCSA for "restaurants" primarily focused on alcohol. However, twelve bar managers or owners did not and were arrested as a result.
This followed seven bar managers/owners being arrested the previous night for also allegedly violating Covid19 rules and closing time as we reported here:
https://thepattayanews.com/2022/01/12/pattaya-police-report-a-total-of-seven-restaurant-managers-owners-arrested-last-night-police-say-nightly-raids-will-continue-focused-around-9pm-closing-time/
Col. Thanawut noted that some of the "tactics" being used by bars to break the rules were lowering shutters but continuing the party inside the venue, serving alcohol inside of coffee or plastic cups, turning off lights and music but staying open, allowing customers to "pre purchase" alcohol before 9 PM and claiming this was legal, and more. According to Col. Thanawut, all of these tactics were not allowed and the rule in his perspective was simple-be closed and have customers out at 9 PM.
Restaurants that don't serve alcohol are not included and can close at their normal time although TPN has had several unconfirmed complaints from restaurant owners saying they were also told to close.
The early closing time is due to high numbers of Covid-19 in the Banglamung area driven by the fast spreading Omicron Covid19 variant. Although the CCSA has stated the Omicron variant appeared to be more mild for most people they are still attempting to slow down the spread of the disease to protect the health care system overall and one of these steps is essentially stifling the nightlife and entertainment sector, already heavily devastated after roughly two years of restrictions or closures.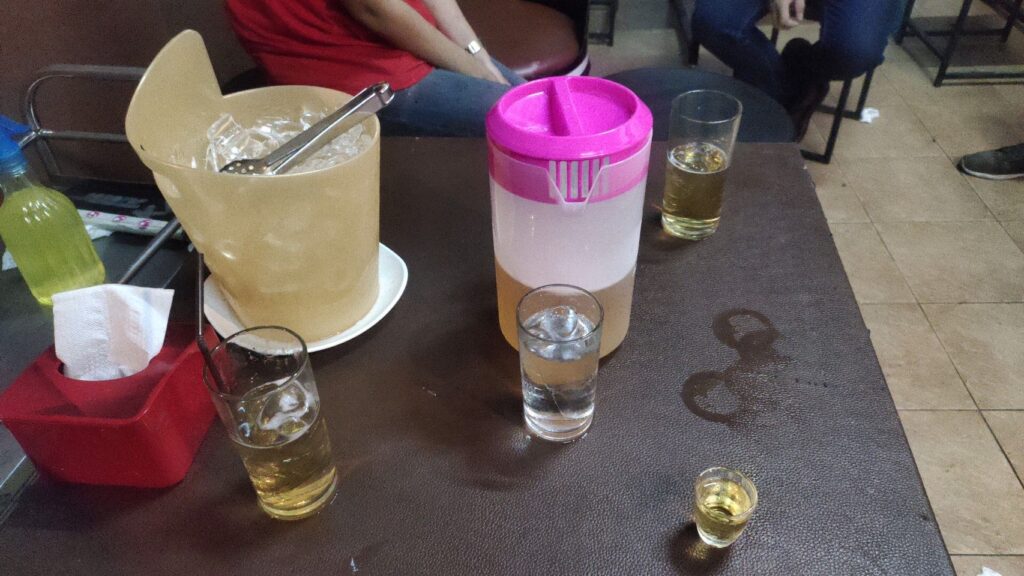 The CCSA has repeatedly said they want all sectors, including nightlife and tourism, to return to normal but cited many clusters of Covid-19 in the bar sector and the social mobility of many bar customers as an issue. The early closing time is meant to reduce these factors.
Additionally, police also randomly inspected customers for proof of taking rapid antigen Covid19 tests before entering "restaurants", another Chonburi rule that has been controversial.
There were no reports of customers arrested for either not having an antigen test or being in a venue after 9PM.
Col. Thanawut stated the raids will continue nightly and is a national direction from the very top level of police, the CCSA, and government officials. Col Thanawut added that if some venues continued to ignore the direction of police and officials the Chonburi Communicable Disease Committee could consider a total alcohol sales ban at all restaurants.
Last year, 2021, an incredibly unpopular alcohol ban for all restaurants was in place for roughly eight months in Chonburi, causing regular protests and pleas from business owners and was only finally lifted in early December after months of various pleas from bars, tourism associations, brewers, and more. Returning to this ban would be a major blow for both tourism and business owners.