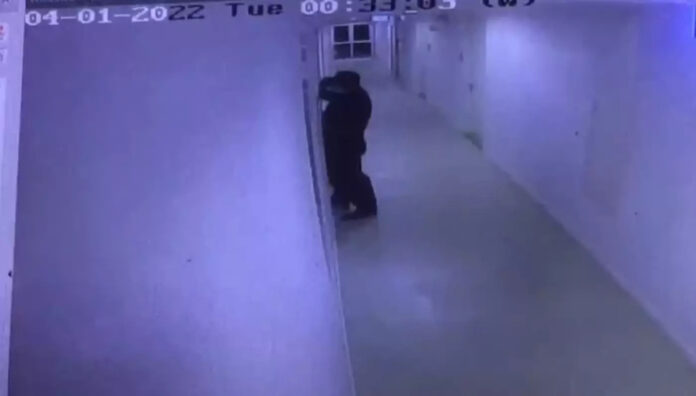 Bangkok –
The head of a group of condominium security guards who allegedly raped a resident at his workplace in the Bang Kae area of the capital was eventually arrested Thursday afternoon, January 6th, after two days of escape in the Sa Kaeo area.
Petchkasem Police arrived at the condominium in question on Phetkasem Road around 1:50 A.M. on Tuesday, January 4th, after being given a report of the incident. An alleged 36-year-old victim, whose name was only revealed to the press as Noi, was waiting anxiously for law enforcement officers at the scene.
According to her statement, she was reportedly going up to her room on the seventh floor but could not access the room because she had accidentally left her key inside. She, therefore, went downstairs to the security guard booth and contacted a 40-year-old security chief, Montri Yaikrathog, for help. He then contacted a condominium locksmith to access the door.
After getting inside the room, Montri then reportedly walked the locksmith out before reportedly returning and knocking on the victim's door. According to Noi's statement, the security guard appeared to be under the influence of alcohol and/or drugs.
The guard reportedly pushed her inside the room and locked the door after she agreed to open the door. He allegedly forcefully handcuffed her before reportedly commiting sexual assault. The man then dashed out of the room before Noi contacted police officials.
Nearly two hours of police investigation exposed that Montri reportedly went down from the building with the elevator before dropping the handcuff supposedly used at the scene in a bin in the restroom on the first floor and disappeared, fleeing the condo.
Noi was taken to Siriraj Hospital for medical examination before being taken to the police station for further questioning. The police then sought an arrest warrant from the local court after gathering sufficient evidence.
Additionally, the police revealed that Montri had previously been prosecuted for sexual exploitation against a child under 15 years old in Sa Kaeo province in 2013 and was released in 2017 before allegedly repeating a similar crime. It was unclear how he had landed a job as a condo security guard, let alone head guard, with this record. Pol Maj Gen Nithithorn Chintakanon from the Deputy Metropolitan Police Bureau stated an investigation will take place into how Montri had passed a background check conducted by Administration Division 5, to become a security guard. Nithithorn also stated, without elaboration, that Montri had been arrested and convicted at least twice for similar crimes, including the 2013 offense.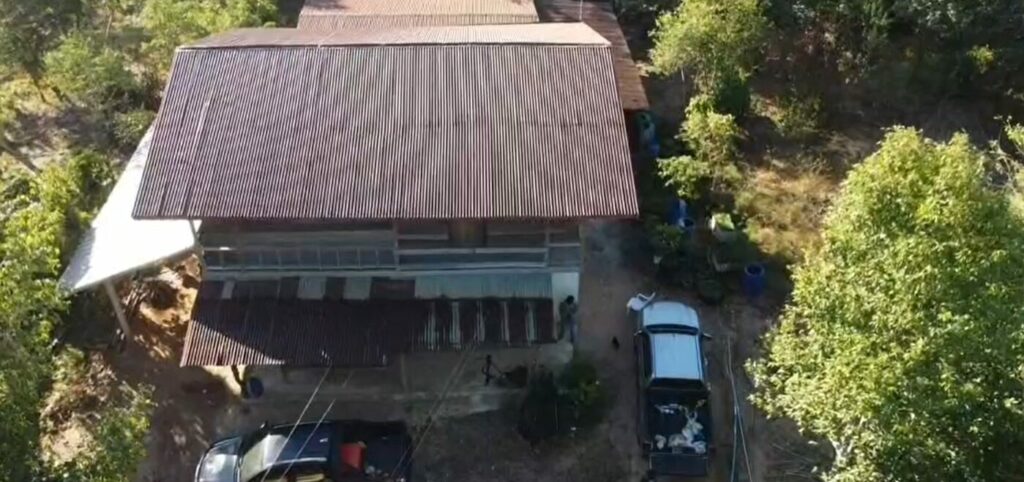 As of Thursday, January 6th, more than 200 Sa Kaeo police officers and the 13th Royal Thai Army Ranger Unit of Khao Ang Rue Nai Wildlife Sanctuary had begun hunting for the wanted security guard after he was initially found in the area following reports from local residents. He had reportedly fled to the area to stay with his mother, who helped convince Montri eventually to come out of hiding in a thick jungle area and surrender.
Before his surrender, Montri reportedly fought back against police with a gun while attempting to escape arrest. Two flying paramotor devices were deployed to track his location and eventually led to his motorcycle that was reportedly used for the escape.
As of 3:50 PM., the police announced the arrest of the security guard after surrendering at his mother's home and he remains in custody as of press time this weekend.
-=-=-=-=-=-=-=-=-=-=-=-=-=-=–=–=–=–==-
Need Covid-19 insurance for your next trip to Thailand? Click here.
Follow us on Facebook
Join us on LINE for breaking alerts!